FRANKFORT, Ky. (AP) — Kentucky's governor has singled out some signers of a petition seeking his impeachment.
Gov. Andy Beshear says one signer — Tony Wheatley of Mercer County — helped organize a rally where he was hanged in effigy.
"He is the one that put together the rally where the the Three Percenters hung me in effigy. He's the one who put together the rally where they stormed past all the barricades in front of the governor's mansion and stood on the other side of the windows from where my kids play. He's also the individual that helped organize this last weekend, where heavily armed individual showed up, showing exactly what they intended to do." Beshear again showed an image of a man who attended the Saturday rally in Frankfort, armed and wearing camouflage, who said he was carrying zip ties "just in case." Beshear said zip ties were also carried during the riot at the U.S. Capitol, and "we know exactly what they're used for." A Tennessee man accused of carrying the plastic hand restraints in the U.S. Senate during the Capitol riot was arrested over the weekend in Nashville, Tennessee.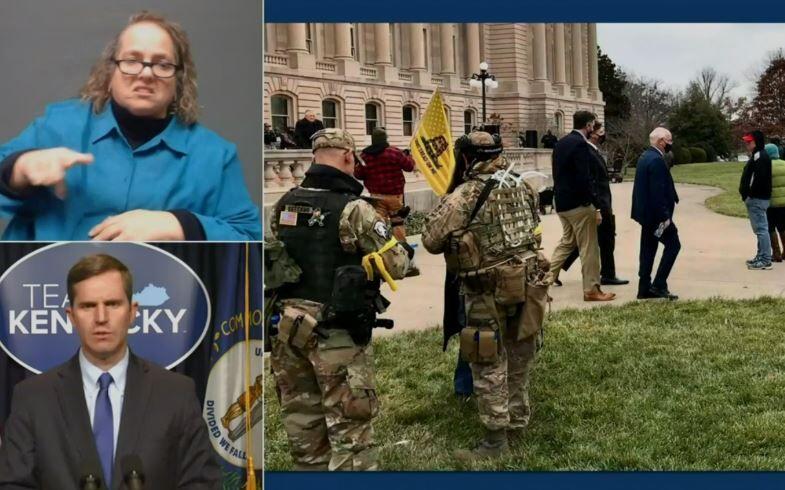 He says another signer — Jacob Clark of Grayson County — posted a video warning God would strike him down for applying COVID-19 restrictions to churches. Beshear shared a screenshot of a meme Clark shared to social media that called for some politicians to be hanged.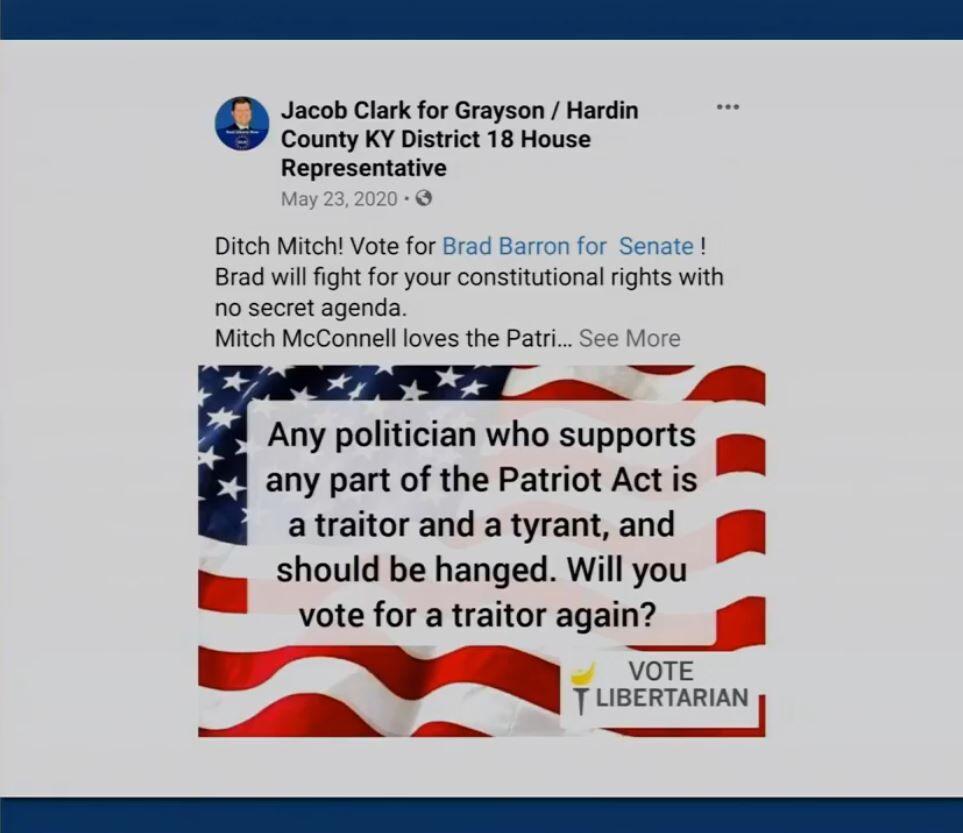 Beshear called out the two petition signers Tuesday during a briefing in Frankfort.
"These people who signed this petition have tried to create terror for me and my family before, and when that hasn't worked, I guess they're trying something new," Beshear said. 
A day earlier, the GOP-led state House formed a committee to review the petition. It calls for the Democratic governor's impeachment for lockdown orders meant to combat the pandemic. The petition was submitted by four Kentuckians.
WPSD staff have added details to this Associated Press report.