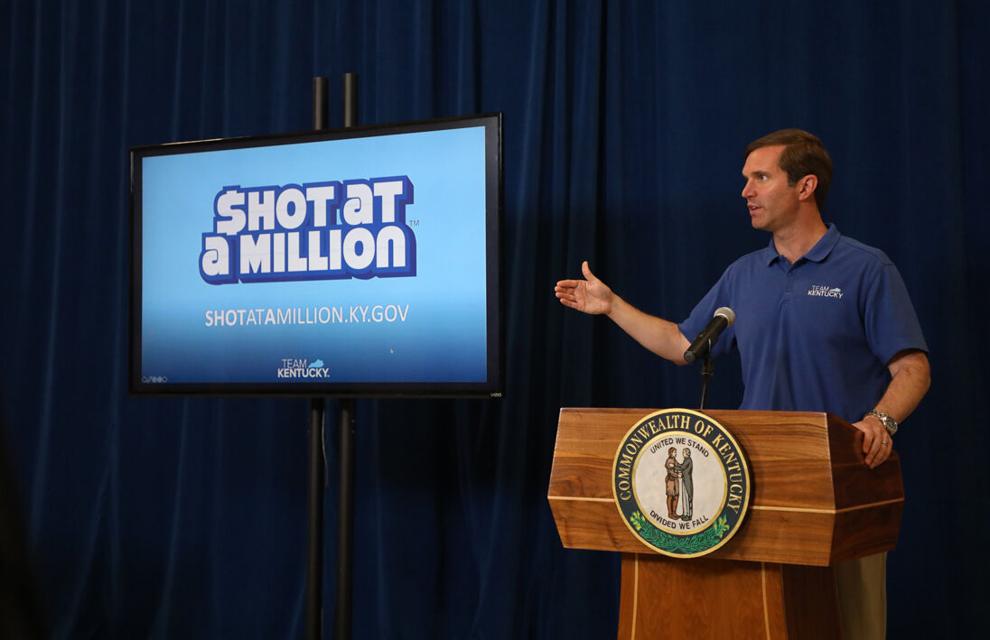 FRANKFORT, KY — Gov. Andy Beshear is continuing efforts to get Kentuckians vaccinated.
At a news conference Friday, Gov. Beshear announced "Shot at a Million" — the state's new vaccine incentive drawing.
"This is a lifesaving and now possibly life-changing opportunity," said Gov. Beshear. "You can get your shot of hope and then enter for a shot at $1 million or a shot at one of 15 full scholarships – both protecting you from this deadly virus and possibly transforming your future."
The governor announced two types of drawings that are only available for people who live in the state, and have received at least their first dose of the COVID-19 vaccine.
The first drawing is for those 18 and older, and the winner will receive $1 million. There will be three $1 million winners.
The second drawing is for those in the 12-17 age group. The prize in that drawing is a full scholarship to a Kentucky public college, university, technical or trade school, which includes tuition, room-and-board and books. There will be 15 scholarships available.
"This initiative underscores two critical points in our state's recovery: higher education matters and so does health and safety," said Kentucky Council on Post-secondary Education President Aaron Thompson, who joined Gov. Beshear in the Capitol Rotunda for the announcement. "If we want to take advantage of the pent up demand in our economy, now is the time to get vaccinated and trained up for the next generation of jobs. I want to thank Gov. Beshear for advancing both of these priorities."
The final date to enter the first drawing is June 30 at midnight. Winners will be announced July 2. There will be two other rounds in July and August.
To enter, click here.