KENTUCKY— The House of Representatives are gearing up for the start of the public hearings in the democrat lead impeachment inquiry into President Donald Trump.
This as House republicans are releasing their list of people they want to testify.
People included on that republican list are Hunter Biden, the son of former Vice President Joe Biden, and the whistleblower, who raised concerns about a phone call between President Trump and the Ukrainian president.
Representatives in the Local 6 region are speaking out about the impeachment inquiry.
Both Senator Mitch McConnell and Congressman James Comer were recently in the Local 6 region.
"All I can tell you is if the House does choose to do this, they've been talking about it for three years, it'll come to the Senate and we have no choice but to take it up," McConnell said. "But I think I can confidently predict that will not be 67 votes to remove the president from office."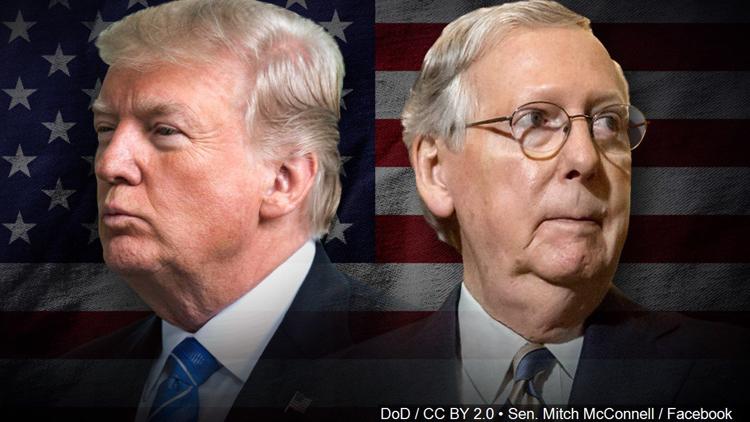 "I'm on the oversight committee and I've had access to all depositions, there is nothing out there that would lead me to ever vote for an impeachment with the president," Comer said. "Having said that I think we're gonna see a party line vote in the House."
U.S. Senator Rand Paul of Kentucky is also talking about this.
Sunday morning on Meet The Press, Paul talked about the phone call between President Trump and the Ukrainian president.
After days of calling for the whistleblower to be publicly identified, Paul is now defending the president against claims of alleged quid pro quo.
"I would make the argument that every politician in Washington, other than me, virtually, is trying to manipulate Ukraine to their purposes," Paul said. "Menendez tried it. Murphy tried it. Biden tried it. Trump's tried it. They're all doing it. They are all trying to manipulate Ukraine to get some kind of investigation, either to end an investigation or start an investigation."
The public impeachment hearings begin Wednesday, Nov. 13.