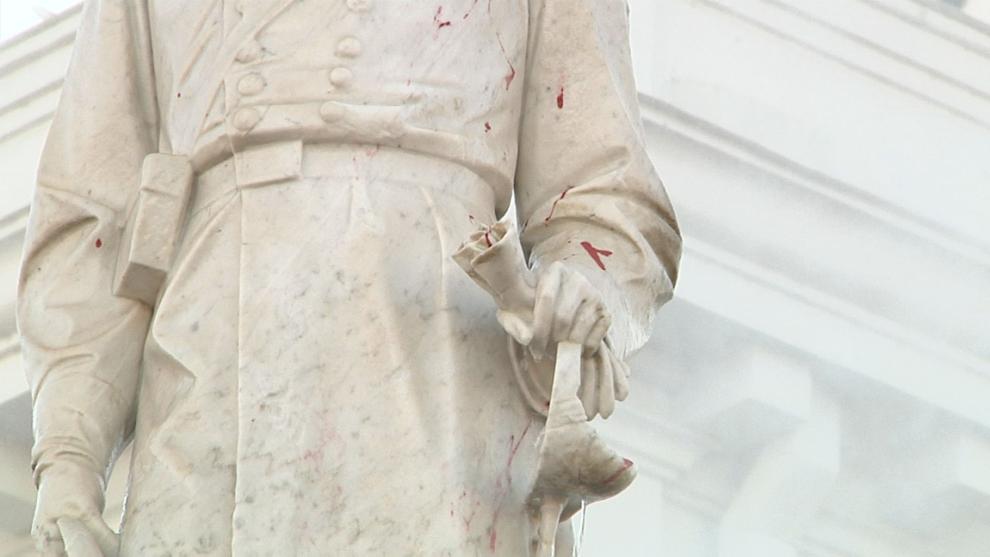 MURRAY, KY — The Confederate statue outside the Calloway County Courthouse is again drawing attention. This, after the sheriff's office says the statue was vandalized sometime overnight.
In the past, protesters have called for the removal of the statue because they say it is a symbol of institutional racism and oppression, and glorifies the likeness of Robert E. Lee. However, the Calloway County Fiscal Court passed a resolution in July of last year that the monument would not be moved.
People gathered under the Confederate statue Thursday as a crew worked to remove the paint.
Some onlookers said they don't have a problem with the statue or its location, and they're frustrated by the vandalism.
"I don't think it needs to move," said Garrett White, a student at Murray State. "I don't think it's divisive. It's a concrete statue. I don't see how it can be racist or anything like that."
They say if people have objections to the monument, they should engage in conversation.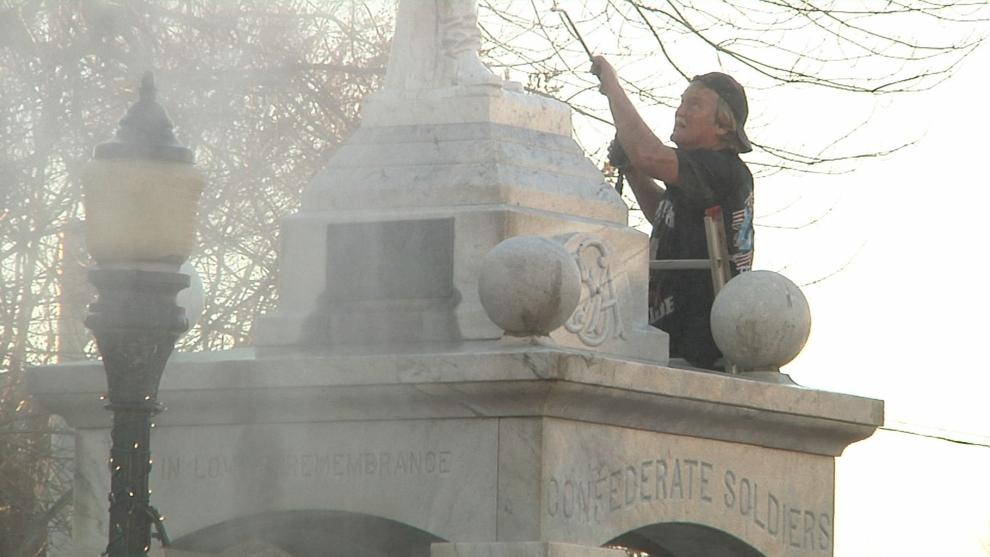 "I love civil discourse," said White. "I love people talking and stuff, but this is out of hand. This just don't make no sense."
During the cleanup, there wasn't much chatting but lots of spraying. A group of people, not working for the city or the county, helped remove the paint.
William Forrest helped with the cleanup efforts. He said it's been a fight to try and keep the monument where it's currently located.
"It's history," said Forrest. "I don't know what else to tell you. Seems like we've been fighting this battle for the last two years."
And this several-year clash has now brought in the Calloway County Sheriff's Office. In a news release, the office states that the vandalism is under investigation.
Forrest was also involved in a heated exchange between protesters and was recorded spraying water from a garden house in October 2020. 
The water hit protesters and their chalk writings. 
However, the protester was later charged for falsely reporting an incident.
Her charges were later dismissed, according to her attorney.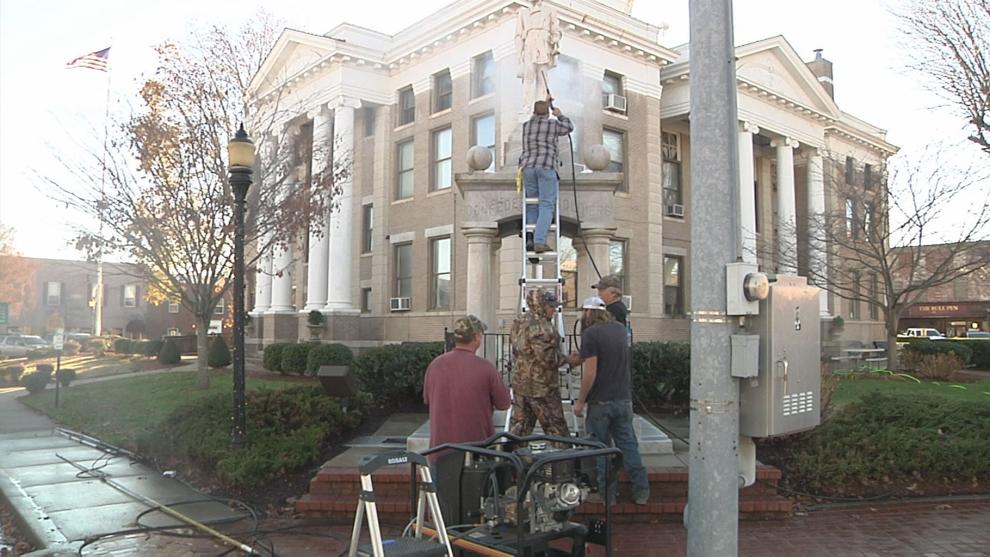 Sherman Neal is the man who spearheaded the initial effort to remove the statue.
He was an assistant football coach at Murray State University.
Neal no longer works at MSU and has moved out of state.
The statue was built in 1917 in memory of Calloway County residents who fought for the confederacy during the civil war.