MCCRACKEN COUNTY, KY — Dozens of Chihuahuas rescued in a McCracken County abuse case have found new homes, and the the McCracken County Humane Society is looking for a home for the Chihuahua available for adoption this year. 
The dogs were all rescued from the single home on Oaks Road in McCracken County in October. Investigators said the Chihuahuas were living in deplorable conditions. Some of the animals died. Others were malnourished, dehydrated, injured, infected with parasites and infested with fleas. It's been a long road to recovery and adoption for the dogs at the McCracken County Humane Society. Now, in December, the humane society says the last Chihuahua up for adoption this year is ready for his forever home. 
The McCracken County Humane Society announced via its Facebook page Tuesday that the dog, named Harry, is looking for a forever home for Christmas.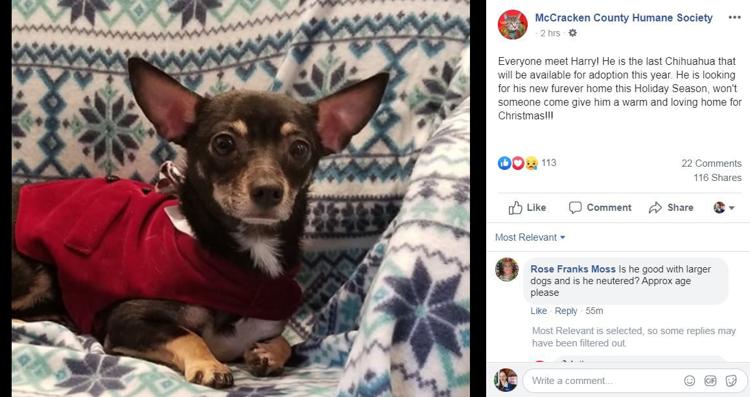 Another Chihuahua rescued from the Oaks Road home was adopted over the weekend. The Humane Society took special care to find just the right home for Dana, who is missing her back paws. She needed a home with carpeted floors — no vinyl or hardwood — so she could walk comfortably. The humane society announced that she was available for adoption on Nov. 21. On Saturday, Dec. 7, the humane society announced that she has finally found her new home.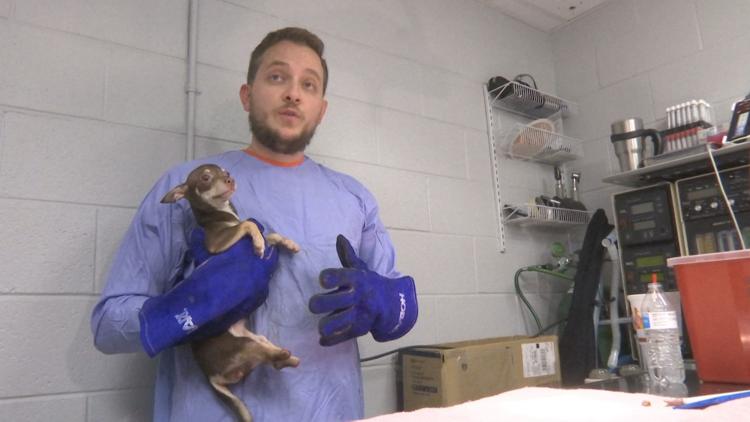 For more information about the McCracken County Humane Society, including how to adopt a pet, visit the humane society's Facebook page or check out mccrackenhumane.org.