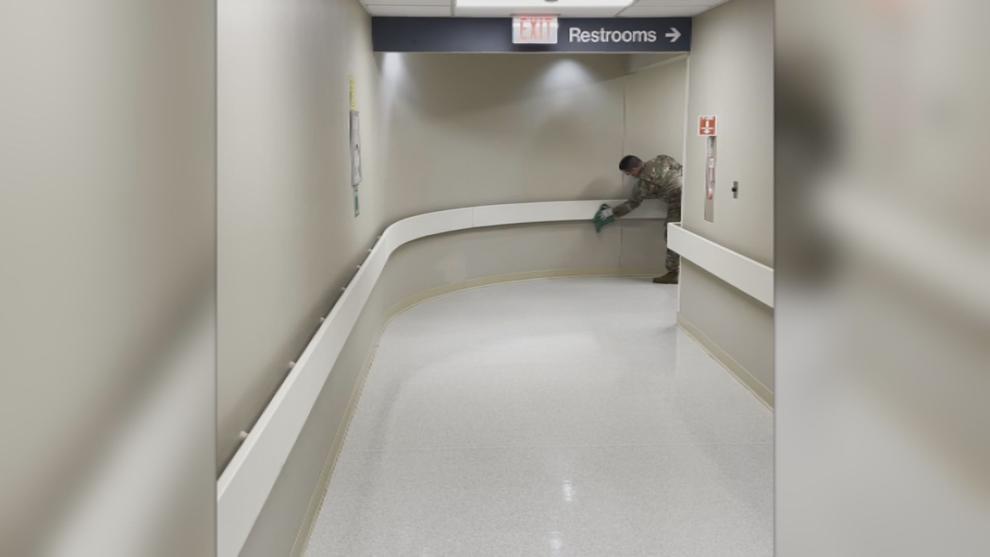 PADUCAH — Gov. Andy Beshear sent more than 300 Kentucky National Guard members to hospitals throughout Kentucky.
Two of those hospitals included Mercy Health – Lourdes Hospital and Baptist Health Paducah.
About 15 to 20 of those troops are at Baptist Health Paducah and 30 are at Mercy Health – Lourdes Hospital.
National Guard members say it's an honor to serve in this capacity.
Hospitals are looking for all the help they can get.
"Taking so much more time for us to do the things that we always do," Mercy Health – Lourdes COO Rick Goins said. "Having the extra hands here, having the extra support is going to really make us more efficient and allow us to serve more people in our community."
Kentucky National Guard members started their work Wednesday at the two Paducah hospitals.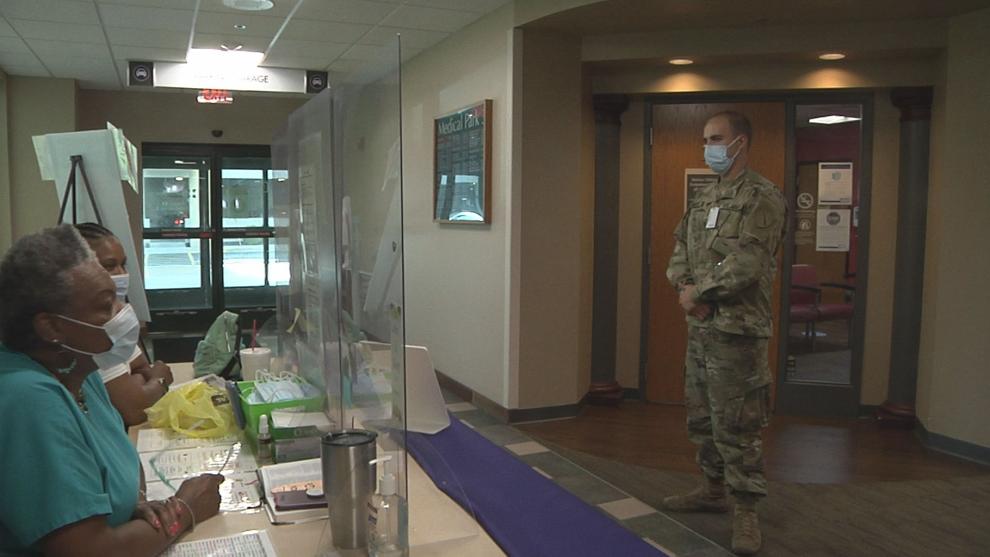 During the ongoing COVID-19 pandemic, hospitals want to make the most of the resources at hand.
"We've been able to fill in those gaps," said Justyn Melendez, an officer in charge with the Kentucky National Guard. "Like the National Guard has a civilian side to them, too, so a lot of them do have experience in some of these fields. It ended up working out pretty well."
Along with housekeeping, they are greeting people at the front, moving and organizing supplies and cleaning high-touch areas.
Some said this was an unexpected assignment.
"Yes, it was very surprising," said Eric Abbott, another officer in charge with the National Guard. "We didn't know that they were in need as bad as they are. And as soon as we got the call, we did anything we could to try and get on it as fast as possible."
It's a two-way street.
National Guard members are grateful to help, and hospital staff members are glad for the extra support. 
"It's a blessing," said Chris Roty, the president of Baptist Health Paducah. "We're glad to see them. Wonderful people, wonderful attitudes, and we're glad to have them here."
National Guard members will be helping out with non-COVID related activities while serving at the hospitals.
Mercy Health - Lourdes Hospital says the National Guard will be there until mid- to late-October.
Baptist Health Paducah officials say they will be there as long as they're needed.