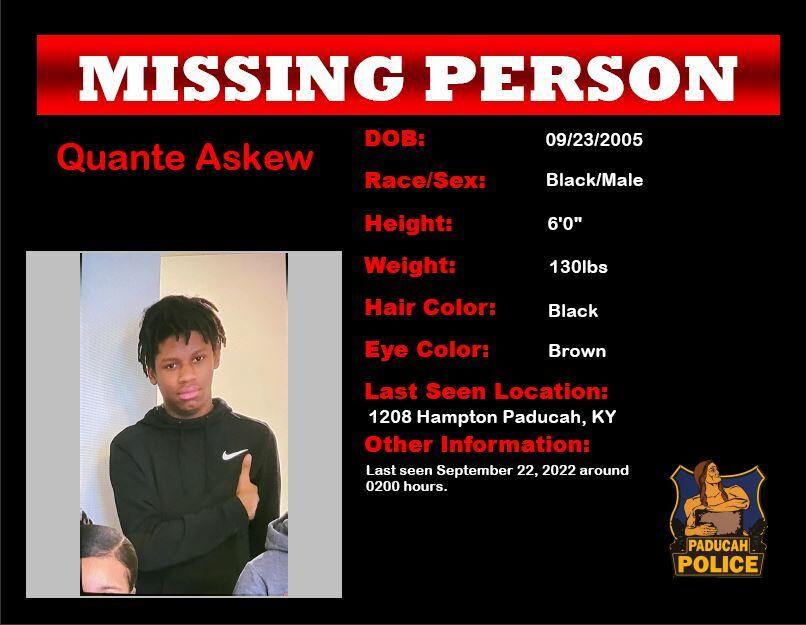 PADUCAH — Paducah police are asking for help locating Quante Askew, who they do not believe is in any immediate danger. 
According to police, Askew was last seen on Hampton Road around 2 a.m. on Sept. 22. Askew is described as 6-foot-tall Black male with brown eyes. 
If you have any information on Askew's whereabouts, contact the Paducah Police Department.