PADUCAH — With snow on the way, you may be planning a grocery store run if you haven't already or stopping by the hardware store to pick up salt and snow shovels.
Kentucky highway crews in the area are also preparing.
They started pre-treating roads earlier Thursday in a systematic, step-by-step approach.
Keith Todd with the Kentucky Transportation Cabinet says it's about treating the priority roads first, which are four-lane highways, interstates and U.S. highways. 
Then, they will work on inter-connectors and rural or secondary roads that have less traffic.
When it comes to roads, Todd says it's about being prepared in advance for the snow.
And when they're on the road, he says people need to make sure they give trucks enough room for drivers to do their job. 
"When we do start getting out there and plowing and spreading salt, you know, give trucks plenty of room," Todd says. "We've had a few cases where people have crowded trucks off the road. Doesn't happen very often, but it does happen."
When the snow arrives, there will be 80 trucks working throughout the 12-county region in western Kentucky. Also, the cabinet has 22,000 tons of salt in storage ready to go.
They're not the only ones getting ready for the incoming snow.
At Hank Brothers True Value Hardware in Paducah, management says demand has been high. They ran out of salt just yesterday. 
However, there are also supply chain issues, so if you want certain items, it might be tough. So get them early if you can.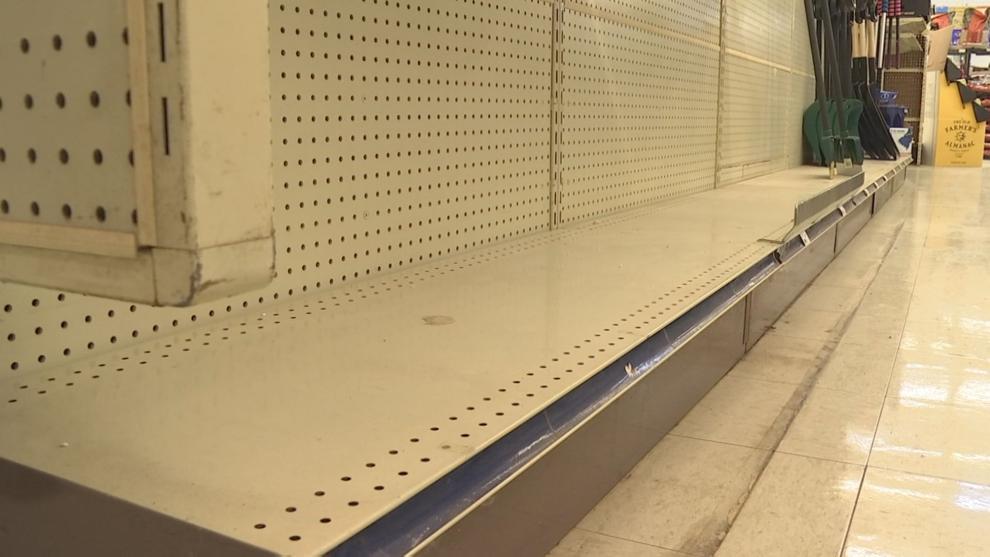 "We're not really sure why, but they're having hiccups in sleds and salt, and we've got another supplier out in Memphis, and we're just not able to get stuff right now," says Chuck Hank, the manager with the Hank Brothers True Value Hardware Store.
There are a variety of trucks that will be used to help out with the snow. This includes snow plows and single axle trucks.
Also, here are some reminders: Make sure the tread on your tires is good. And, have a winter safety kit inside your car in case something happens, including things like a blanket, bottled water or flash light.