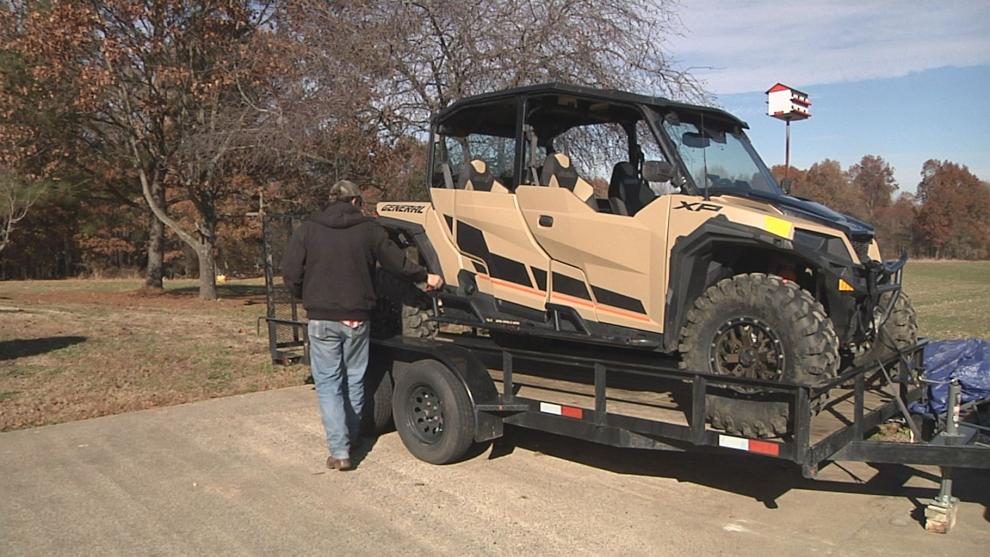 GRAVES COUNTY, KY — ATVs and vehicles valued at $200,000 were found in Mississippi. Investigators say it was part of a theft ring. An item from Graves County led investigators right to the stash.
The side by side was Shane Moore's, and he is grateful to have it back in his driveway.
He recently moved to Kentucky from Arizona, and says the theft was shocking.
"It was kind of a gut punch, you know, right before the holidays," Moore says.
That gut punch was even harder because Moore moved to Graves County just six months ago. Moore came to the area because he heard it was safe.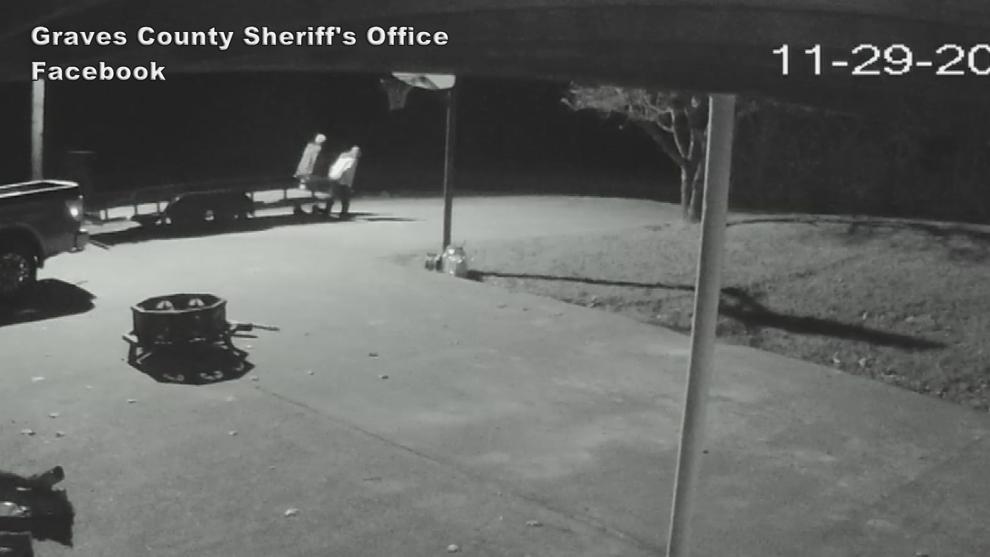 But on Monday, he found his UTV and trailer gone.
"I came outside. I went to McDonald's, and when I came back, I noticed my trailer and my side by side were stolen," he says.
Moore's side by side is valued at more than $20,000. He's just gotten the vehicle. 
Once he discovered it was missing, he called the sheriff's office.
With the help of Moore's surveillance video and an electronic tracking device, he got his vehicle back in a day's time. 
"I was extremely happy and excited," Moore says. "You know, it was less than 24 hours that they had recovered it and delivered it back to me here."
Moore's items weren't the only ones stolen. Graves County Sheriff Jon Hayden says a large theft ring operating in at least four states is involved. 
ATVs from Kentucky, Missouri, Tennessee and Mississippi were found just outside of Memphis.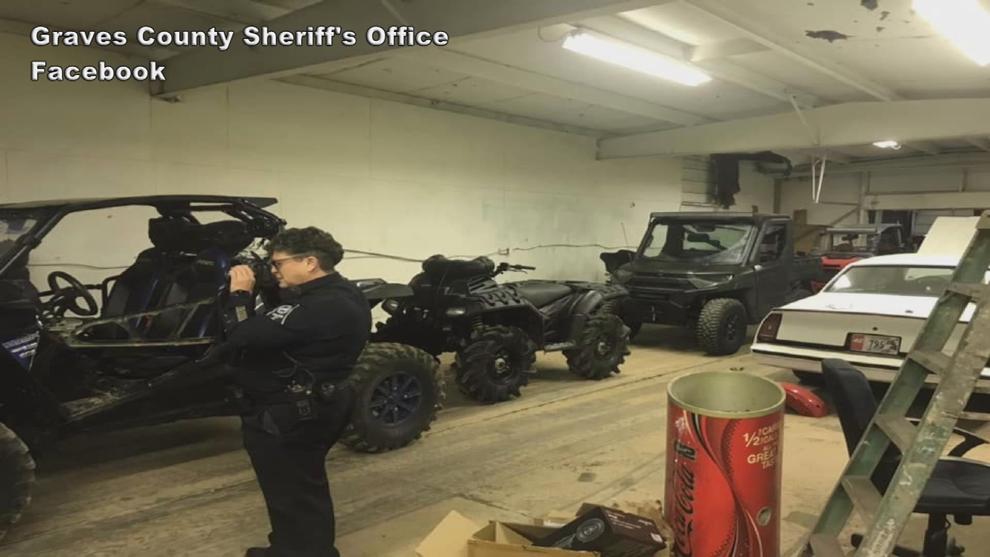 It was an extensive steal. Hayden says it can be difficult to keep things safe, especially when you live in a rural area. But he encourages people to do their best to keep their items out of sight.
"Not to leave things out in plain view where people can see them," Hayden says. "Obviously it would be a good practice to lock those things up, just to keep them from the public's view."
Moore is taking that advice to heart. He went out to get more locks for his stuff.
One person was arrested by police in Mississippi connected to the thefts. Two to 25 people were also detained.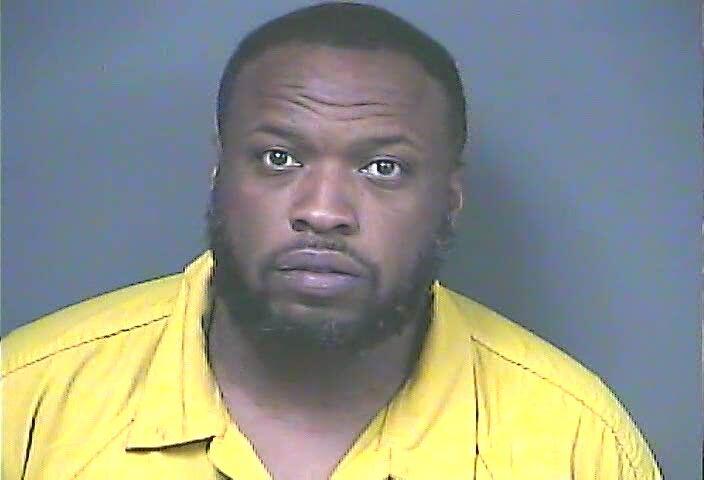 The Olive Branch Police Department in Mississippi says it arrested 37-year-old Tremaine Foster of Southaven, Mississippi, on Monday in connection to the thefts. Foster faces nine counts of receiving stolen property. According to the DeSoto County, Mississippi, jail roster, Foster was released on a $225,000 surety bond. Detectives found Foster and the stolen property after the Graves County Sheriff's Office contacted the police department regarding the stolen UTV. 
Two cars were also recovered that were stolen from Memphis, Tennessee. The investigation is ongoing.