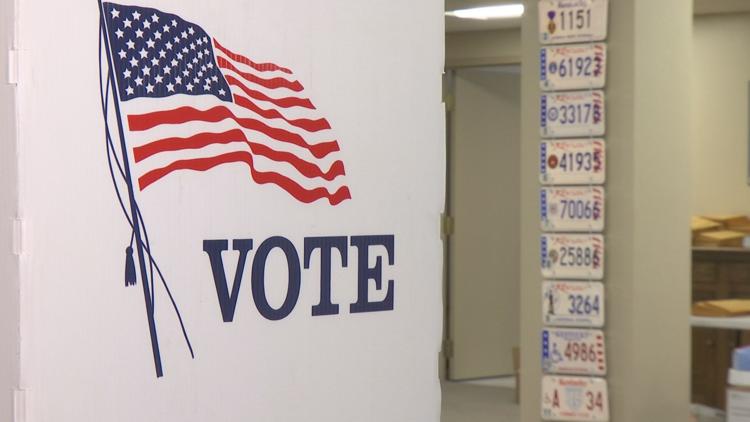 PADUCAH — Kentucky's primary is just three weeks away. And with the ongoing COVID-19 pandemic, there are more options for voters than in the past.
Secretary of State Michael Adams said during this year's primary election, which takes place on Tuesday, June 23, there are four ways to vote:
— By mailing back an absentee ballot.
— By dropping off an absentee ballot.
— By voting in-person during the two weeks prior to Election Day.
— By voting on Election Day from 6 a.m. to 6 p.m.
"I am concerned about election fraud, but I'm more concerned about voter confusion disenfranchising people," said Adams, stressing the importance that Kentuckians are aware of these options.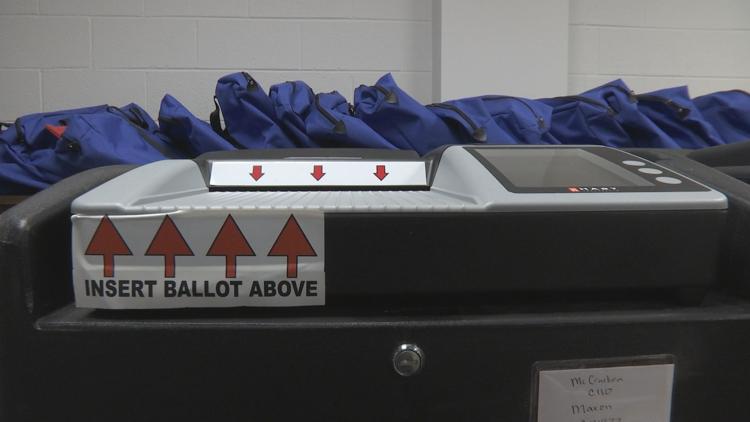 With absentee ballots available to all registered voters for the upcoming primary, Adams is "strongly encouraging people to vote absentee if they can."
"It's just as safe and secure and secret as any other method of voting," Adams told Local 6. "We got controls built in for secrecy, security, and to prevent fraud. A vote cast absentee just works the same way. It's been part of our law for many decades. It's just not been utilized as in-person voting."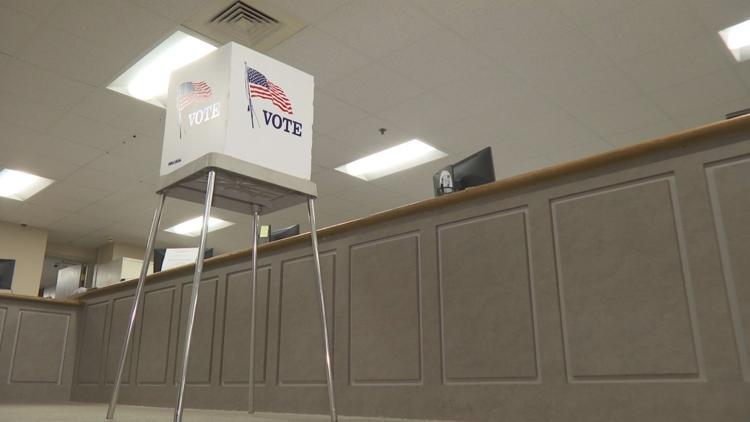 VOTING USING MAIL-IN ABSENTEE BALLOTS
To request an absentee ballot, you can contact your local county clerk's office. But the fastest way to receive an absentee ballot is by going to GoVoteKY.com and filling out an online application, which requires you to verify your identity by typing in your social security number and date of birth.
"If they request it through the (online) portal, it's much quicker. That eliminates us having to mail them the application in the mail. That serves as their application when they go online," said McCracken County Clerk Julie Griggs. "Say, you know, they apply online through the portal today. We will get the information tomorrow. And as long as we get the labels and envelopes and everything we need from State Board of Elections, then we can hopefully turn it around the next day, at least in a couple of days."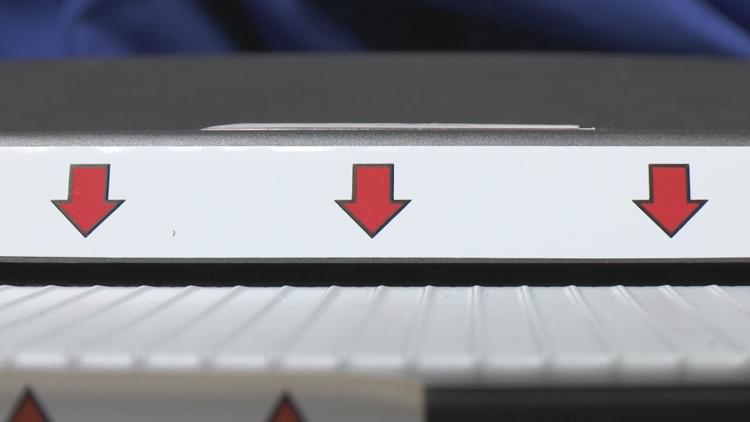 Griggs said as of Monday, her office already received about 5,000 applications for absentee ballots. The deadline to request an absentee ballot is Monday, June 15. Adams said GoVoteKy.com will shut down at 11:59 p.m. that day.
Griggs said when voters receive their absentee ballots, they will also get an envelope that includes the return address and pre-paid postage to allow them to mail the ballots back. Ballots that are mailed back must be post marked no later than June 23, and must be received by the county clerk by 6 p.m. on June 27.
Voters can also hand-deliver the ballots to the dropbox in front of the McCracken County Courthouse, but must do so by 6 p.m. on June 23.
Other west Kentucky counties have their own designated addresses for voters to return their ballots. Click here to visit our election page to see individual county plans.
VOTING EARLY IN PERSON
Those who decide not to vote using the mail-in absentee ballots can instead do early in-person voting, which runs from Monday, June 8, through Monday, June 22.
During those two weeks, the McCracken County Clerk's Office will be open from 8:30 a.m. to 4:30 p.m. Monday through Saturday to accommodate early in-person voters. Griggs said no appointment is necessary, although voters must wear a mask before entering the courthouse and will need to practice social distancing.
Other counties have different times and requirements for early in-person voting Visit our election page to see their individual plans.
VOTING ON ELECTION DAY
Kentuckians can also vote in-person on Election Day, Tuesday June 23, from 6 a.m. to 6 p.m. at their county's designated polling place, which can be viewed by visiting our election page.
For McCracken County voters, the only Election Day polling location is the McCracken County Courthouse at 300 Clarence Gaines St. in Paducah. Griggs said they will set up close to 100 voting stations, which will be spread throughout the county clerk's office, the hallways, and on the main floor of the courthouse.
Adams said the pandemic has caused Kentucky to lose most of its voting locations — from about 3,500 to about 200 statewide.
"We're encouraging people to vote absentee if they can. Otherwise, we're going to have five or six-hour-long lines on Election Day, and people are going to get sick," said Adams. "They're going to get coronavirus or they're at least going to get a sunburn, being outside late June. So we're encouraging everyone who can vote absentee to do so."
Adams is also advising people "to vote as early as they conveniently can."
"The longer it takes us to get the ballots back, the longer it's going to take for us to count them all," Adams said. "We'd like to be able to project all the results that we can on election night. But if everyone waits 'til the last minute to send their ballot back, then it can be several days after the election before we know the results."
On May 22, the State Board of Elections started mailing out postcards to people that explains the voting options listed in this article. Because of the large amount of postcards, they were split into batches. The State Board of Elections said most residents should receive postcards by this week.