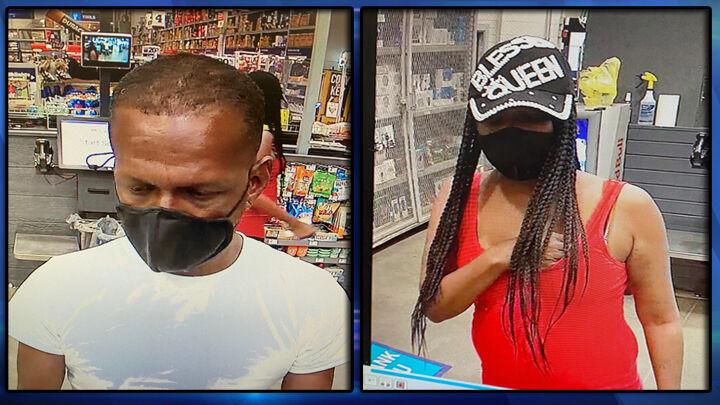 The Kentucky State Police (KSP), Post 1, are requesting the public's help in identifying the individuals photographed above.
Troopers with the KSP are currently investigating the theft of credits and the fraudulent use of those cards after they were stolen.
During KSP's investigation, it was discovered those stolen credit cards had been used at multiple businesses in Graves and McCracken counties.
KSP obtained security footage from one of the businesses that shows two individuals believed to be involved.
Anyone with information regarding the two individuals should contact Kentucky State Police, Post 1 at 270-856-3721 or anonymously at 1-800-222-5555.