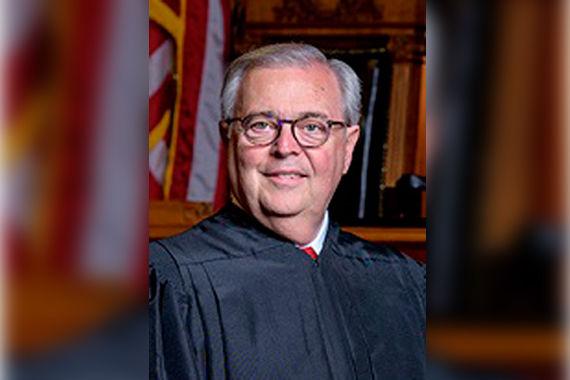 Kentucky Supreme Court Chief Justice John Minton Jr. will retire when his current term expires, Minton announced during an interview with a public radio station Wednesday. 
Minton was first elected to the state's high court in 2006. His fellow justices have chosen him to serve as chief justice four times over the years: in 2008, 2012, 2016 and 2020. 
In an interview with WKU Public Radio at Western Kentucky University, Minton said he wanted to announce his intention to retire well before his current term ends on Jan. 1, 2023, to give others time to consider whether they'll run to replace him as 2nd District Supreme Court justice. 
Minton is originally from Cadiz, Kentucky, but he grew up in Bowling Green, where he currently lives. 
Before joining the Kentucky Supreme Court, he was a circuit judge from 1992 to 2003 and a court of appeals judge from 2003 to 2006.