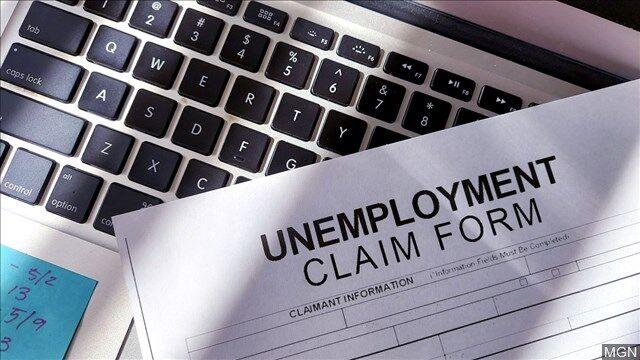 FRANKFORT, KY — Kentucky will soon have a new call center unemployment to help claimants struggling to get their benefits through the state's troubled system. 
Gov. Andy Beshear's general counsel, Amy Cubbage, says the new call center will become available in April. 
Cubbage said the state has received additional federal funding that will be used for the call center. 
"We are currently hiring for that call center and as soon as those people are trained and we have everything in place, that will significantly increase our call capacity," Cubbage said during the governor's briefing Thursday. "This is just one of the ways we're trying to give you a better experience." She said Kentucky expects to roll out a new unemployment user interface soon as well, which she said "will hopefully get us through to the point where we can rebuild the entire system." 
Cubbage also announced a new partnership with ID.me, a federally-certified identity verification provider, to help protect claimants' identifying information. The announcement comes after the Kentucky Career Center reported a "possible cyberattack" against its website in February, and two separate data breaches were reported last year. 
ID.me partners with federal government agencies, such as the Social Security Administration, the Department of Veterans Affairs and the Treasury Department. The company has also announced partnerships with ARizona, California and Pennsylvania to help with unemployment claims and fraud prevention. 
Cubbage said claimants will be directed to create an ID.me account to verify their identity. Those who need to take this step will get an email from the Kentucky Office of Unemployment Insurance containing a link that will take them to the website where they will create their ID.me accounts. 
She said this process should help people with legitimate claims verify their identity and move through the claims process faster. 
"If you are having ID validation problems, hopefully this will help you navigate through the process, as it also helps us screen out additional fraudulent claims," Cubbage said. 
As another step to protect personal identifying information, Cubbage said people who have UI accounts should change their four digit PIN if it is the same as their house number, birth year, last four digits of their Social Security number or phone number, or any other personally identifying four-digit number. Claimants are also advised to avoid simple number sequences such as 1234. 
Cubbage said the OUI office has also updated its fraud form at the Kentucky Career Center website, so people who believe their identity has been stolen can report it. 
"After staff have reviewed the information, they will communicate to the person who submitted the form," Cubbage said. "If you have sent an email to our fraud box before today we do not need you to fill out the form again and we are processing the messages as soon as we can in the order they are received."
Beshear said the state is also working toward reopening career centers across the state for in-person use, but did not give a specific date when Kentuckians can expect those centers to reopen. 
"We're working on opening career centers with both hiring and working through the COVID protocols to do it," Beshear said.