LYON COUNTY, KY— Lance Freeman is pretty busy. He's spent the last several months catching Asian carp through the Lyon County subsidy program to catch carp. The program pays fishermen per pound of carp they catch. That program is over now, and Freeman is getting his nets in good shape.
"This net alone probably pulled out 300,000 since about October," says Freeman as he untangles one of his nets.
Freeman has fished in Lyon County his entire life, and ridding the waters of the invasive Asian carp is personal to him.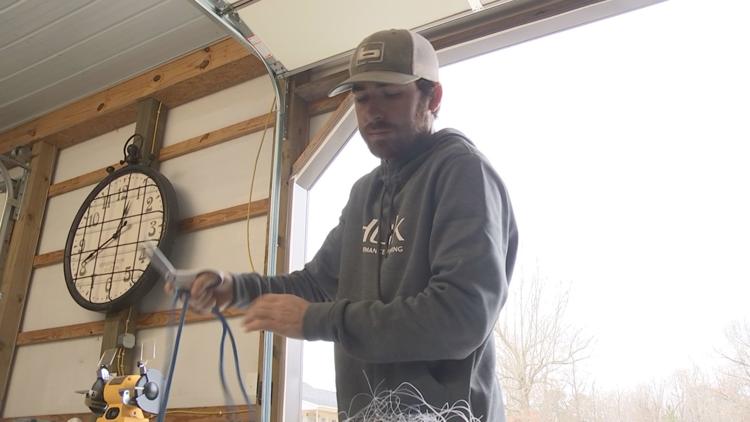 "I just really hate Asian carp if you really want to know the truth, because at heart my passion is sport fishing I love bass fishing, and I grew up around here," Freeman said.
Freeman was one of several other fisherman that took part in the Lyon County Asian carp subsidy program. Together they caught a little more than one million pounds of carp since July of 2019. Freeman feels that they're finally starting to see progress made in ridding both lakes of Asian carp.
"We're out there everyday, we see and get the full affect on what's going on  everyday, and we see what's going on in the water and you see the decrease," Freeman said.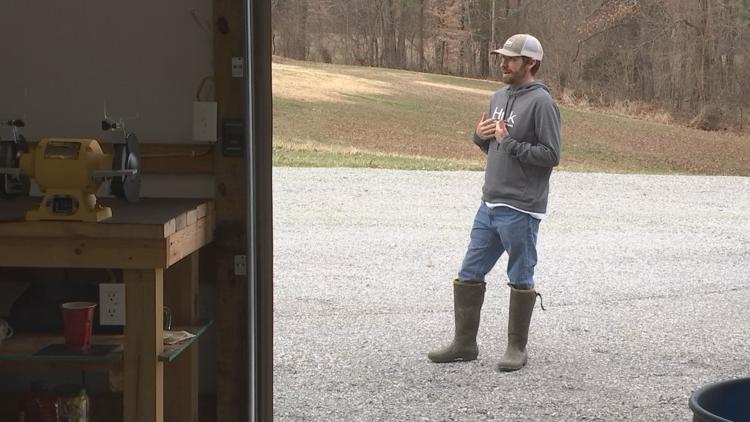 Lyon County Judge Executive Wade White has been at the forefront of the War on Carp. He's hoping a new idea called the Unified Harvest Method gets even more carp out of the lakes.
"We may get close to several hundred thousand, close to a million over these two to three weeks that they're doing this," says White.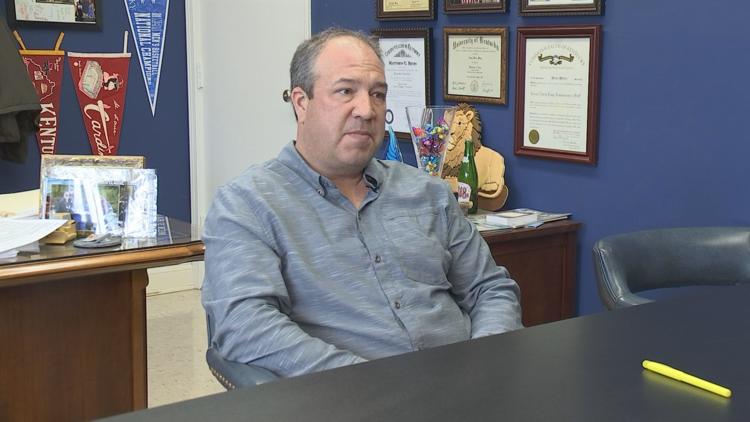 Kentucky Fish and Wild Life is going to try the Unified Method for a few weeks in February. Essentially they will create channels with block nets in Kentucky lake, and try to corral the carp into one part of the lake. Once the fish are all in one area, then they will harvest them with nets, and maybe even suck them out with new technology. 
"Once we get to a point to where there's a lot of fish in a small area depending on how many fish there are in the area, then we'll begin harvesting," says Ron Brooks with KY Fish and Wildlife. 
Freeman believes it will take multiple approaches to rid our waters of Asian carp.
"As adaptive as these fish are, It's just constantly trying to get one up on them," Freeman said.
KY Fish and Wildlife will begin trying the Unified Method for a few weeks in early February. Senator Mitch McConnell helped secure funding for this project from congress.
To learn more about this story and others, follow Thomas Capps on Facebook and Twitter.