BALLARD COUNTY, KY-- The Kentucky Transportation Cabinet (KYTC) has awarded $3,950 in County Road Aid Emergency Funds to Ballard County.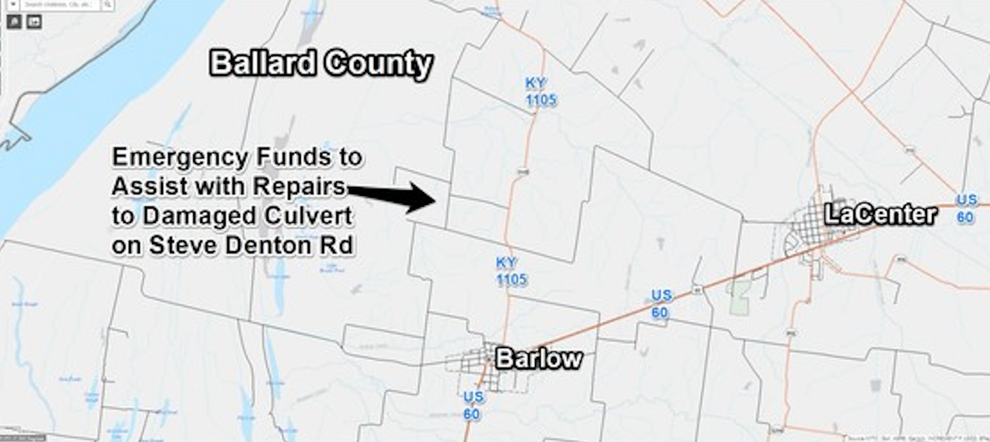 The money is for emergency repairs to a drainage structure on Steve Denton Road northwest of the Barlow community. The funds were authorized Sept. 14.
The culvert is along a section of Steve Denton Road, less than half a mile north of King Road. It was damaged during flash flooding earlier this year causing some of the roadway to erode.
A check will be issued to the Ballard County Fiscal Court which will be responsible for administering the funds to repair the culvert.
"The Transportation Cabinet is pleased to approve this emergency funding request to help Ballard County repair and maintain safe connections in the community," said Transportation Secretary Jim Gray.