Land Between the Lakes National Recreation area is taking a massive budget cut in recreation and heritage from the U.S. Forest Service.
To give some perspective, in the fiscal year of 2015, the budget was $2.5 million, the 2020 fiscal year budget was $1.8 million, the 2021 year was cut to $77,000 and by 2022, the U.S. Forest Service will budget will cut to zero dollars.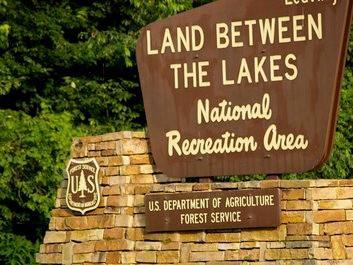 A zero dollar budget means the U.S. Forest Service could cut places, like: welcome stations, Energy Lake Campground, picnic areas, firearm shooting areas, the Homeplace, Brandon Springs, Woodlands Nature Station, as well as no maintenance of the trails.
With these closures, LBL would only realize $1 million in savings from the $2.5 million cut. Facility maintenance has gone from $1.6 million in FY15 to $134,000.
Local 6 spoke with Lyon County Judge Executive Wade White about if the ongoing COVID-19 had an affect on the budget cut. White says, after meeting with the U.S. Forest Service on Tuesday, there was no real explanation as to why they're cutting the recreation and heritage budget to zero dollars for the 2022 FY. He says surrounding counties and beyond in west Kentucky will feel the ripple effect of lack of tourism and a hard hit to the economy from the budget cut.
"I don't think the pandemic has anything to do with it, the numbers were really good last March, and on all the way through the summer everything," White said. "We get more funding because of the pandemic, but, then we turn around and the one thing that draws people, when they can't be indoors, they can be outdoors, and now we're shutting down our outdoor recreational area. So, no, I think it's just the opposite, I would just be guessing if I'm trying to figure out why these cuts are so massive and pointed at Land Between the Lakes, when I don't know that there's real cuts out there for the Forest Service."
White says, when the Forest Service took over, their intent was for 70 percent of money at LBL be appropriated from Washington, D.C., and 30 percent from local revenue. In FY 2021, it will be 45 percent appropriated from D.C. and 55 percent local revenue.
Local 6 inquired the U.S. Forest Service about the budget cut. They responded with, "At the start of Fiscal Year 2021, we transitioned to a new budget structure designed to improve how we manage our funds. As with previous budget structures, this new structure does not affect the overall level of funds appropriated by Congress. The new structure provides greater transparency to Congress and all Americans in how we manage their national forests and grasslands."
We will continue to work with our partners and the public to ensure we accomplish our mission-critical work."
White says Region 8 is responsible to keep funding the recreation and heritage budget at Land Between the Lakes. He says you can have a say and take action to stop the budget from cutting to zero dollars.
You can contact Congressmen James Comer's office, here.
U.S. Sen. Minority Leader Mitch McConnell's office, here.
and Sen. Rand Paul's office, here.