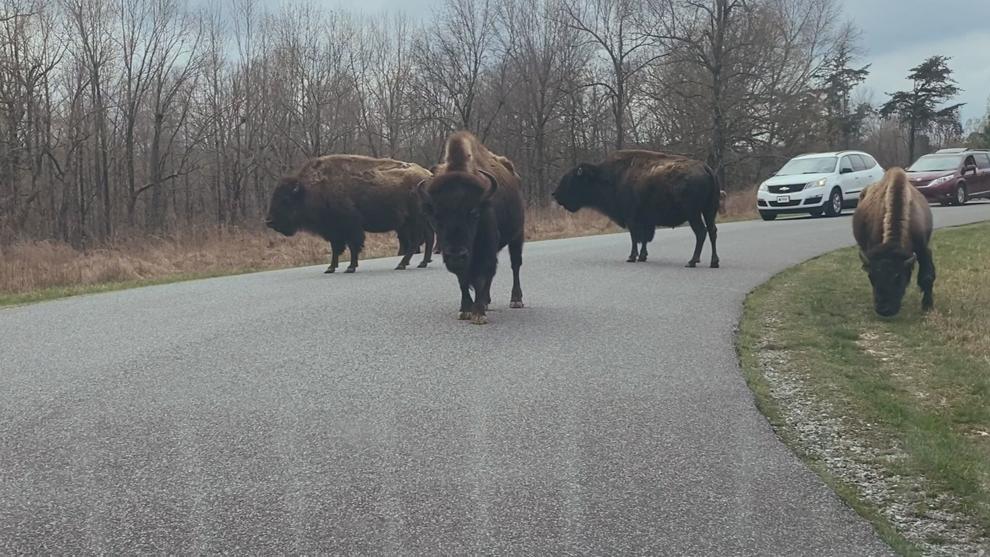 LAND BETWEEN THE LAKES, KY/TN — If you're in the market for bison, Land Between the Lakes has you covered.
The national recreation area in Kentucky and Tennessee is holding a virtual bison auction.
Bidding starts online on Saturday, and ends at 6 p.m. CT on Feb. 27.
LBL has about 42 bison to auction, which the U.S. Forest Service says they're doing to try and control the health of the herd. The animals up for bid include 14 heifer and eight bull calves born in 2020, four breeding age cows born in 2005, 2009, 2010, and 2018 (three of which are pregnant), nine heifers and six bull yearlings born in 2019 and one bull born in 2018. 
The animals are being tested for burcellosis and tuberculosis by a licensed veterinarian before the auction, LBL says. Bidders are responsible for knowing their home state's regulations for the import and vaccination of bison before buying them, and LBL notes that closed-topped trailers or vehicles are required to transport the animals.
The Forest Service says bidders should view the photos, videos and information provided at the auction website, because there won't be any in-person previewing of the animals. 
To participate in the auction, visit bison.gesture.com. 
Anyone with questions about the auction can call LBL wildlife technician Curtis Fowler by leaving a message at 270-924-2061 or emailing frederick.fowler@usda.gov.