MCCRACKEN COUNTY, KY — A lawsuit filed against McCracken County Jailer David Knight and the McCracken County fiscal Court claims Knight violated the Kentucky Whistleblower Act and the Kentucky Civil Rights Act when he fired a jail nurse.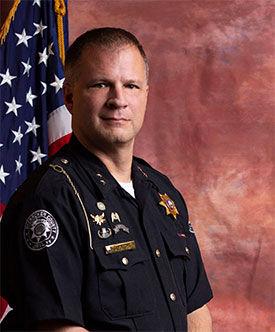 A lawsuit filed on April 30 in McCracken County Circuit Court, claims former McCracken County Jail employee Danielle Wolfe made multiple reports of mismanagement, abuse of authority, unsafe practices and violations of law to the head of the jail's medical department. The suit alleges that Wolfe, who worked as a registered nurse at the jail, was fired because she made those reports.
In the complaint, which was sent to Local 6 Monday night, Attorney Wes Sullenger writes that Wolfe worked as a part-time mental health nurse for the jail from October 2019 until she was fired on Feb. 27, 2020, over an allegation that she violated the Health Insurance Portability and Privacy Act.
However, the lawsuit claims HIPAA violations were at the center of one of the reports Wolfe made to the head of the jail's medical department. The suit alleges that inmates were required to meet with her in the jail's attorney meeting room with other inmates and attorneys present — affording the inmates no privacy regarding their medical information. When Wolfe objected to that and began meeting inmates in another room, the suit claims, the head of the medical department instructed deputy jailers "to make taking inmates to see Ms. Wolfe their last priority."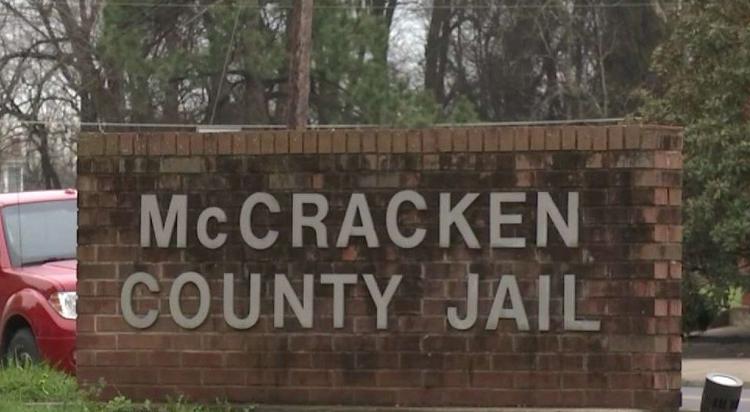 The complaint includes a number of allegations of illegal or unsafe practices in the jail. Some of those accusations include falsification of inmate intake forms, destruction of inmate grievances regarding medical treatment, and improperly handling inmates' medications.
"Ms. Wolfe also observed all of the LPNs putting loose pills into white envelopes with only an inmate's name on it for other medical staff members to pass out to inmates, which is an illegal practice that led to many inmates getting the wrong medications and/or wrong dosage," the lawsuit claims. 
The suit also claims that, beginning in January 2019, Knight "began making unwanted sexual overtures," to Wolfe.
"Defendant Knight frequently spoke about sexual matters and sent sexual messages to Ms. Wolfe by Facebook Messenger that, by the end of May 2019, became very dirty and included nude videos and inappropriate photos," the lawsuit claims.
The suit alleges that Knight's actions created a hostile work environment, and that "Ms. Wolfe's sex was a motivating factor in Defendants' adverse treatment of her," and that Knight's "discriminatory actions on the basis of Ms. Wolfe's sex were willful and knowingly committed." The suite accuses the jailer of violating the Kentucky Civil Rights Act in his treatment of Wolfe.
The suit also accuses Knight of wrongful termination, claiming Wolfe "had a legal right to oppose and refuse to participate in the improper and illegal activities identified to the head of the medical department. Ms. Wolfe's exercise of her legal right was a motivating factor in Defendants' decision to terminate her."
Local 6 called Knight early Tuesday morning and he released the following statement: 
"I was made aware today that Danielle Wolf has filed a lawsuit relating to her employment at the McCracken County Jail.  Ms. Wolf was asked to resign in February 2020 after I received a complaint that she had violated Jail policy and laws relating to the disclosure of protected health information. As Jailer of the McCracken County Jail, I hold my employees to the highest of standards which resulted in my decision to request Ms. Wolf's resignation.  The allegations in this former employee's lawsuit are without merit and I am confident that this case will ultimately be dismissed."
The complaint asks that the lawsuit be decided by a jury. The suit seeks damages for lost compensation stemming from Wolfe's firing, as well as damages for pain and suffering.
To read the lawsuit in full, download the document below.