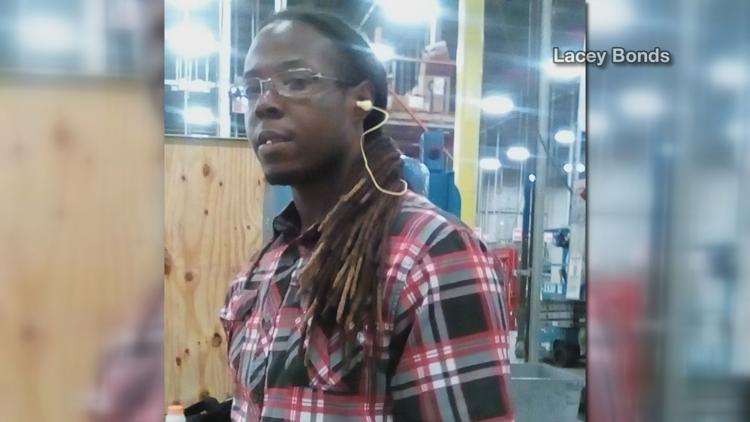 OBION COUNTY, TN — Lawyers representing the estate of a man who died in custody in Obion County, Tennessee, have filed a civil rights lawsuit against law enforcement and jail officials. 
In March of last year, 37-year-old Sterling Lapree Higgins of Union City died about an hour after he was taken into custody at the Obion County Jail. 
A grand jury declined to indict jailers and law enforcement officers involved in the case. Videos showing Higgins' arrest at a convenience store and showing the events before his death at the jail were never shown to that grand jury.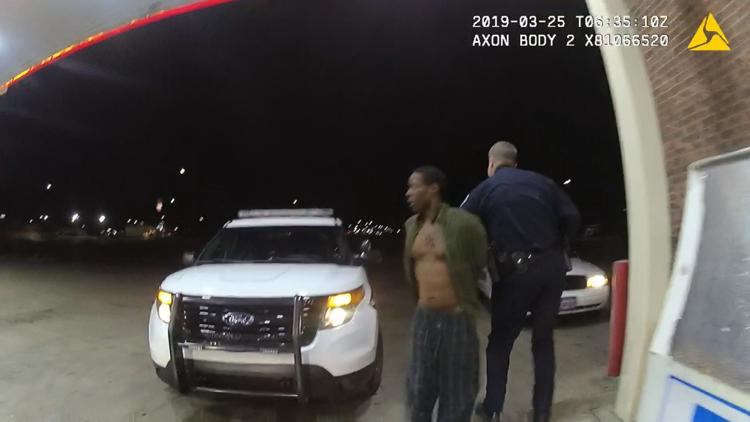 The lawsuit describes, and video shows, that Higgins was restrained at the jail in ways similar to those at the center of the George Floyd case. The May 25 death of Floyd in Minneapolis has sparked protests against police brutality and against racism across the country and the world. Former Minneapolis police officer Derek Chauvin was charged with second-degree murder after video that showed him holding his knee to Floyd's neck for nearly nine minutes was shared widely online. 
The Higgins lawsuit alleges that an officer in the jail grabbed Higgins by the throat, "applying extreme pressure in such a way that impaired Mr. Higgins' ability to breathe and/or allow blood to flow to his brain." Among other allegations, the lawsuit says Higgins was handcuffed on the floor with trained officers on top of him. The suit says none of the defendants had received proper training about the dangers of restraint-related asphyxia. The suit says Higgins' behavior suggested that he was suffering from a mental disability, and alleges that jail and law enforcement staff failed to provide him with medical care he needed. 
The lawsuit also claims: "When Mr. Higgins stopped moving and went limp, it was clear that he was suffering a life-threatening medical emergency. Any reasonable officer who observed Mr. Higgins stop moving and lose consciousness under the conditions in which he had been restrained would have realized that he had asphyxiated or suffocated and was in immediate need of medical assistance, triggering a duty to secure such assistance for him. However, none of the individual defendants took any action to summon medical assistance for Mr. Higgins when he stopped moving and went limp."
For more details on the video showing the moments leading up to Higgins' death, as well as his behavior alluded to in the lawsuit, click here. 
The lawsuit alleges that Higgins' Fourth and Fourteenth Amendment rights were violated, as well as his rights under the ADA Amendments Act and Tennessee law. The suit claims authorities involved: 
— Failed to initially take Higgins to a medical or mental health facility "when they knew or should have known that he was suffering from a medical or mental health crisis."
— Acted with excessive use of force.
— Failed to provide him adequate medical care or call in responders who could provide it. 
— Failed "to adequately train jail and law enforcement personnel about the dangers of restraint-related asphyxia."
— Failed "to adequately train jail and law enforcement personnel about the need to secure and provide proper medical care and to avoid the other actions and omissions that caused and/or contributed to his death."
— Ignored Higgins medical needs, "including his obvious paranoid and/or delusional state of mind and his loss of consciousness."
— Failed to monitor Higgins, "despite his severe and life-threatening medical condition."
— Forced Higgins "to endure extreme and needless pain and suffering and causing his death approximately one hour after being admitted to the jail."
The suit is seeking $10 million in compensatory damages. On Local 6 at 10, reporter Jack Kane will bring us an in-depth look at the lawsuit. 
To read the civil rights complaint in full, download the document below.