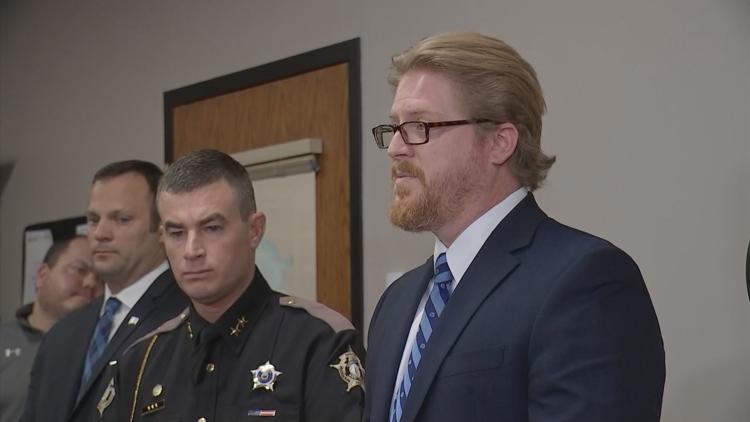 MCCRACKEN COUNTY, KY — McCracken County Attorney Sam Clymer is in the spotlight again Friday. Attorneys representing a McCracken County High School sex abuse victim filed an open records request looking into Clymer's office.
This comes after the Kentucky Attorney General's Office declined to investigate Clymer's decision earlier this year to drop charges against McCracken County High School officials accused of failing to report sexual abuse. 
Clymer dropped charges against former McCracken County High School Principal Michael Ceglinski and one other official. The two were charged with failing to report suspected sexual abuse in two separate cases involving students. Clymer dropped the charges because he said the law didn't require school personnel to report abuse if it's student on student. Before the charges were dropped, Clymer took the Ceglinski case to mediation.
Attorneys Bard Brian and Donna Thorton Green filed the open records request asking for statements, transcribed interviews, emails, and other documents pertaining to the mediation.
The lawyers sent Local 6 a statement that reads: "Our request for open records is part of our continuing investigation of multiple irregularities that continue to come to light pertaining to the McCracken County Attorney's Office handling of the Failure to Report and Official Misconduct cases that were in their charge."