CADIZ, KY-- Land Between the Lakes has closed off popular areas to prevent the spread of COVID-19, but that does not mean you cannot have fun outside. 
People still found ways to enjoy the great outdoors on Saturday while practicing social distancing.
Some people walked along remote trails, others grabbed their trucks and families, to head out to the Elk and Bison Prairie.
The bison were the first ones to greet people as they entered the gates. 
They blocked off the road, getting up close and personal with cars.
Elk and other animals were not far away. 
The Golden Pond Visitor Center and Planetarium is one of about 15 places closed to the public.
LBL Public Affairs Officer Chris Joyner said Hematite Lake, Trail, and Picnic is also closed.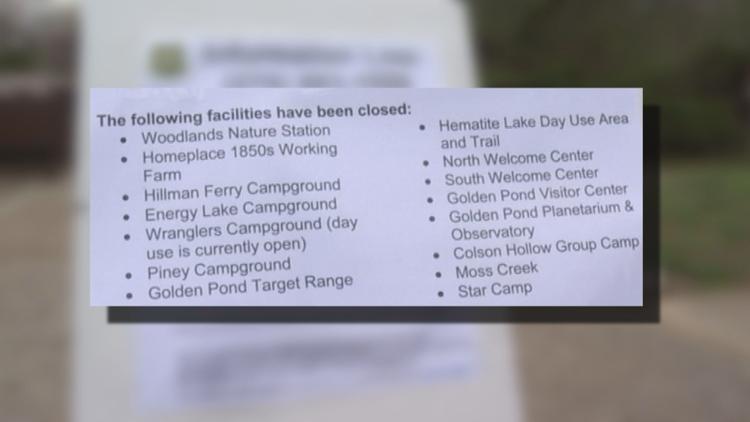 Joyner said they are having problems with people coming into the Hematite area.
The Hematite Boardwalk Trail was damaged in a 2016 storm, closing the area to the community. 
The popular spot reopened two months ago, but it is now closed again as a preventive measure for COVID-19.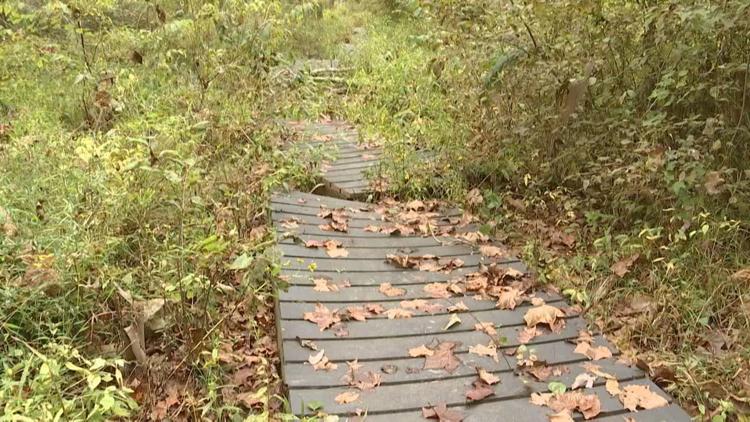 But people can still practice social distancing while admiring nature.
Joyner reminds everyone to stay away from the closed areas.
For more information on which areas are off limits, visit the Land Between the Lakes website.