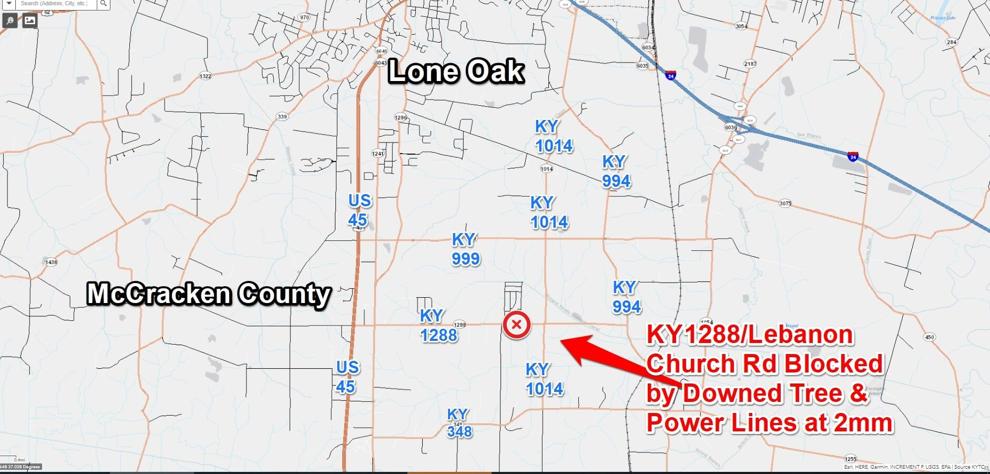 MCCRACKEN COUNTY, KY — A section of Lebanon Church Road in McCracken County is blocked by a downed tree Friday night, the Kentucky Transportation Cabinet says.
The tree, which is entangled by power lines, is blocking the road at the 2 mile marker. The cabinet says that's about a quarter mile west of the Houser Road intersection, south of Lone Oak. 
KYTC says a utility crew is en route to that location to clear the tree from the roadway. 
The road is blocked, and KYTC says a crew will assist with removal of the tree once a utility crew has cleared the power lines.
The road is expected to remain closed until about 11:30 p.m.