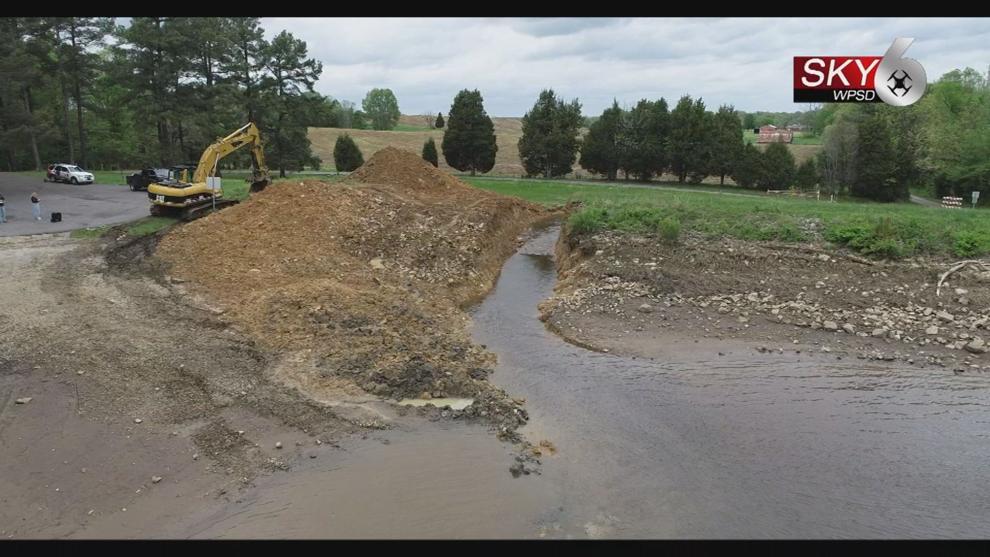 MARION, KY — Summer is going to look a little different for people in Marion, Kentucky, after a levee breach Friday night. The city is restricting water usage for things like watering flowers or filling pools.
"We're still in the thralls of an emergency response," says city administrator Charles Ledford. 
It's unclear how long the restrictions will last, but the levee breach is not going to be repaired in the short-term. The city says as of right now it has an adequate water supply.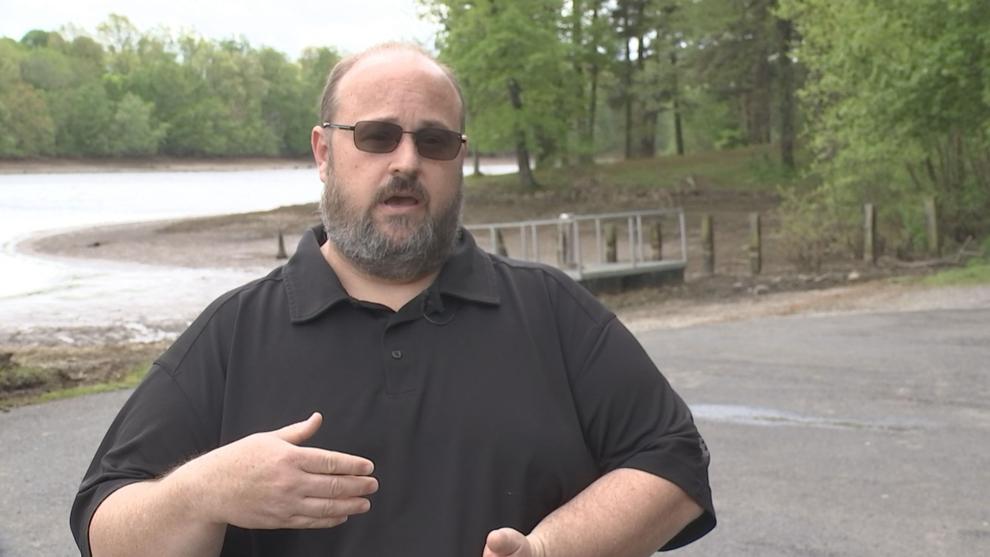 "There's a couple of segments as to how this has to be approached. One is dealing with the emergency itself as it exists today. The second, of course, is looking at our short-term and immediate water supply needs," says Ledford. 
Then, they'll focus on the long-term. For now, emergency operations are still ongoing. They've lowered the lake by 10 feet since Friday evening. They're using excavating equipment to cut a path through the levee to create a controlled drain. This is all in an effort to relieve pressure to the levee itself.
"So that way we can control better how much water we were going to flow out of here. Instead of taking a chance on the levee breaching itself and us losing control and the water controlling us," says Hurley.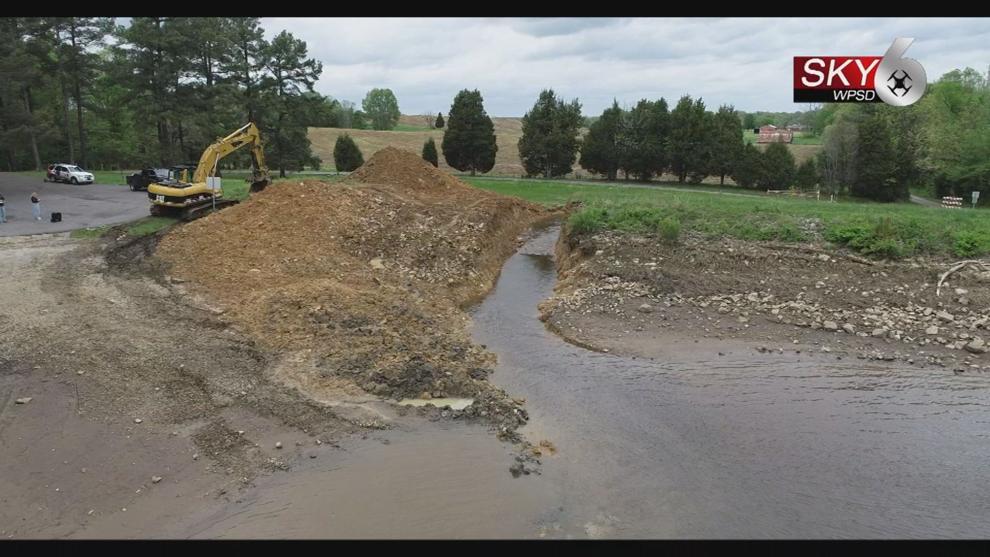 A standpipe in the lake runs water from Lake George to the water treatment plant. Emergency operations will be underway until the water is below that pipe. That allows the treatment plant to salvage what it can while eliminating pressure to the levee. Crittenden County Emergency Management director Jason Hurley says it's all about a controlled drain.
"We're not anywhere near the danger of the dam breaching with a lot of force like it did Friday night. Until we can get the lake level down, even with the stand pipe, we still have some risk," says Hurley.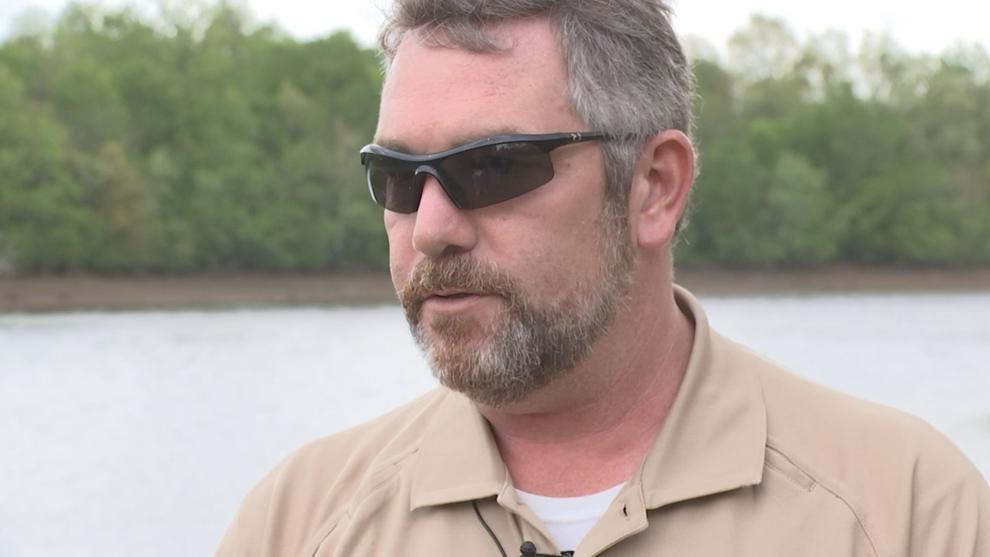 Over the weekend, they drained 4 feet per day. Now, they're draining about a foot per day on average. Through their successful efforts, it's not an immediate threat to the public.