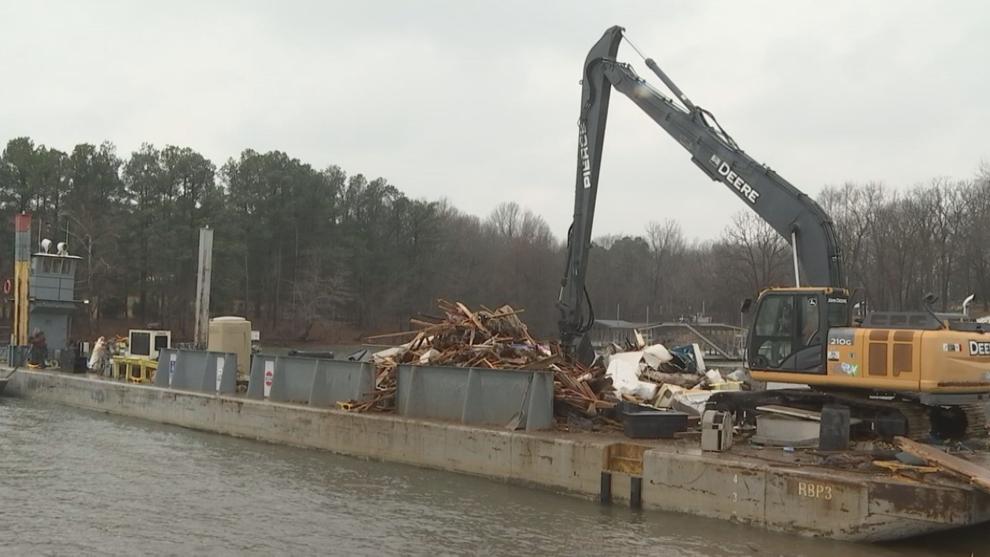 The massive task of cleaning up Kentucky Lake continued Saturday with the help of a nonprofit group.
Local 6 met up with Living Lands and Waters as they cleared thousands of pounds of debris.
"Sometimes we pull as much as 50,000 to 100,000 pounds of debris per day if not more," said Ethan Beyer. He is a Paducah native, turned crew member for the organization. He runs the excavator. "It's just crazy the things you find in the lake, you find whole docks, peoples clothes, family pictures and all kinds of stuff."
They put an excavator, 30 foot John Boat, crane, tow boat, barge and quite a crew to work to work each day to conquer the monumental task.
"I've been cleaning up rivers for about twenty-five years now and this is the most we've seen in a concentrated area," said Chad Pregracke.
Pregracke is known as 'bossman'. He is the founder of Living Lands and Waters, what they like to call the only 'industrial strength' river and waterway clean up organization in the world. After December's tornadoes, the non-profit reached out to Marshall County officials, saying they were ready to conquer the enormous job.
"We have picked up kayaks, canoes, personal belongings, a port-a-potty, cars, you name it," said Pregracke.
He says it's a job that will continue for weeks to come but they are making progress.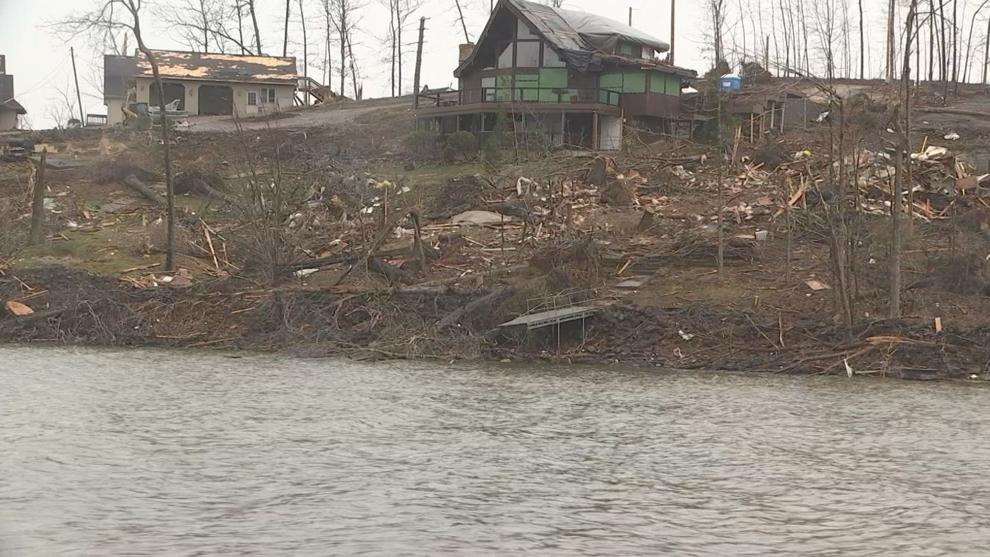 "Things are getting done and I'm confident by boating season we will be all cleaned up," he said.
Marshall County District Two Commissioner, Kevin Spraggs says that is news the people of Marshall County, and across Kentucky are happy to hear.
"The homeowners that have lost everything on the shore and inland, it will be a relief to see the lake cleaned up and to know that we are going to be able to do that sooner than later is refreshing," said Spraggs. "What Living Lands and Waters is doing is just simply awesome."  
Meanwhile crew members say the job is worth it, and rewarding.
"No matter where we are, we're all connected," said Callie Schaser, crew member. "This is either going into the other river ways or will flow somewhere else if we don't get to it. At least we can get to it here. We are doing something not only for your area but also the other areas as well."
Now they are hoping to rally support, asking people in Marshall County and beyond to volunteer.
"This is your community, these are your people," said Beyer. "You live with them every day you see them out. It's the right thing to do. "
"With the help of volunteers we truly will get it cleaned up," said Pregracke. "It's been a really positive experience here out of something negative.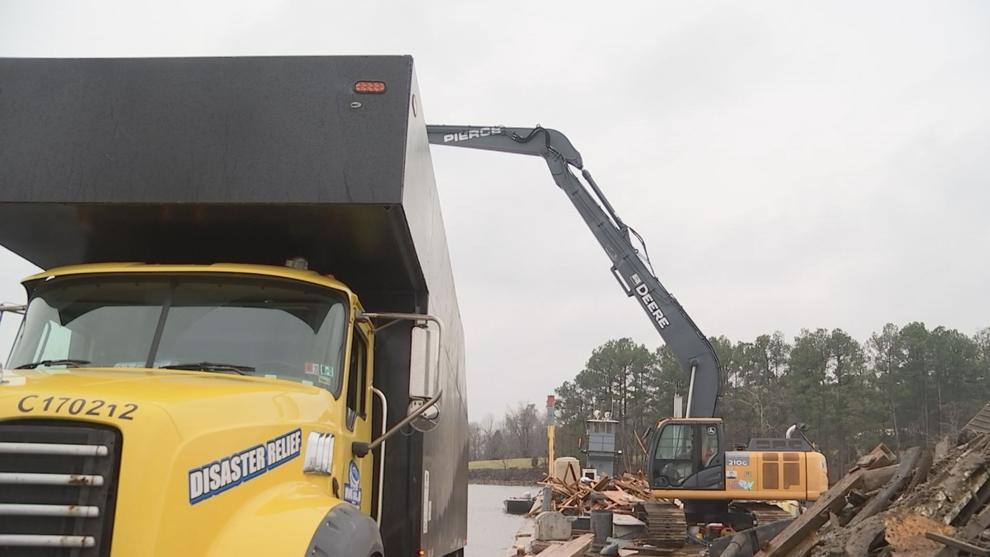 If you want to volunteer call: 1-309-230-0057
You can check out the Living Lands and Waters website: https://www.livinglandsandwaters.org/
To follow Living Lands and Waters on social media check out their instagram: @livinglandsandwaters or their facebook page: https://www.facebook.com/LivingLandsAndWaters