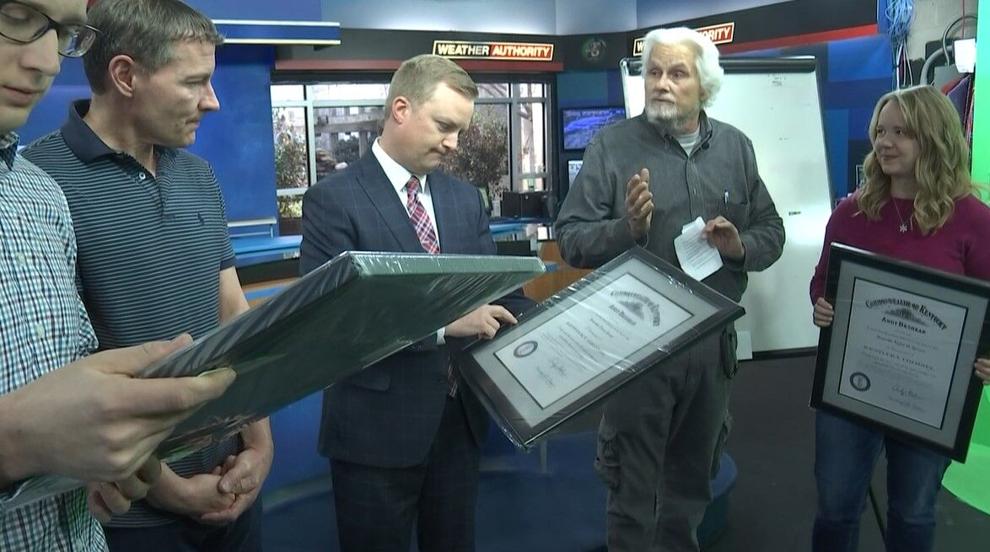 PADUCAH — Local 6's weather team — Chief Meteorologist Trent Okerson, Meteorologist Noah Bergren and Weather Authority Kaylee Bowers — were honored Friday for their outstanding work during the Dec. 10 tornado outbreak. 
They each received the title of Kentucky colonel. The title, which is bestowed by the governor of Kentucky, is considered to be the highest honor awarded by the commonwealth. 
Trent, Noah and Kaylee were recognized for their coverage of the tornado outbreak, which conveyed the severity of the storm and let people in the storm's path know to seek shelter. 
Meteorologist Beau Dodson presented the awards to the team Friday. 
"When I'm out in public people talk about it. They talk about the lives that you saved. They talk about the lives that you changed that night. And you did an incredible job," Dodson said.