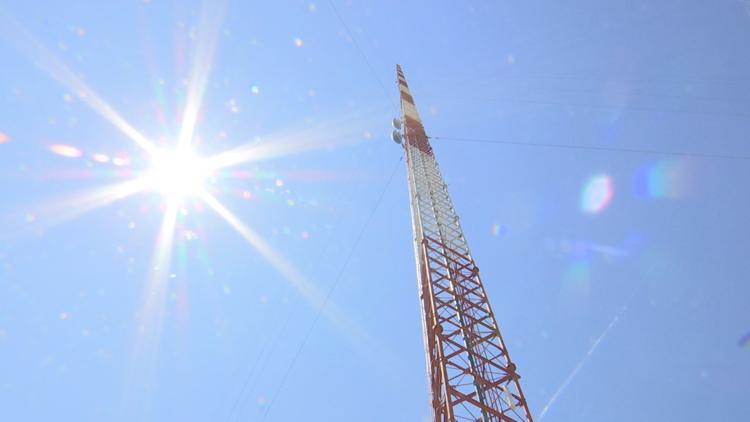 MONKEY'S EYEBROW, KY — It's official! WPSD Local 6's new transmitter is on the air as of 3:08 p.m. Wednesday. 
That means many antenna users who couldn't watch Local 6 while we were on our temporary transmitter now can! 
Our engineering team has been working on this for three years. In the past two months, they began switching out our old transmitter with a new one. The older transmitter was replaced with a stand-in that had lower power, which meant some of you weren't able to watch us. 
The new transmitter will bring better quality television to our viewers, among other benefits. "One of the things that is really exciting about this project is this particular antenna, we have added a vertical pole option to it. And what that will do, that will help people with internal antennas, and it will also prepare us for next-gen TV, which is where you'll be able to watch television on your cellphone," Local 6 Chief Engineer Dan Wilson says. 
If you use an antenna, you'll have to rescan your TV to get our signal. If you need a refresher on how to rescan, click here. 
We will be testing field strength for a few weeks to make sure that our signal is strong across our viewing area. 
Wednesday night on Local 6 at Six, reporter Temi Adeleye will bring us a look at how much work was put into installing the new transmitter.