It takes a lot of hands to feed all the hungry people in Western Kentucky.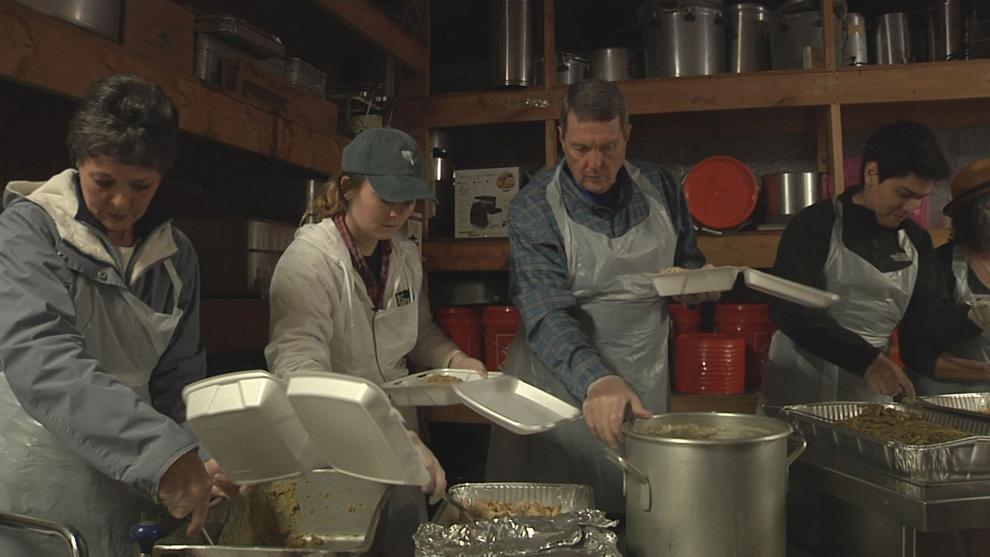 We went to Martha's Vineyard and Community Kitchen in Paducah to see volunteers in action behind the scenes.
"Let's see we got dressing, chicken, gravy, green beans, corn, cranberry sauce and dessert," said Anna Solomon, as she served food alongside her family at Martha's Vineyard.
"There's all sorts of people that get these meals and they are always really grateful," said Solomon.
Her family is among dozens of volunteers.
"They call and want to volunteer," said Charlotte Stuart of Martha's Vineyard.  "We have ten in here, eight or so running food and another dozen outside for deliveries," she said.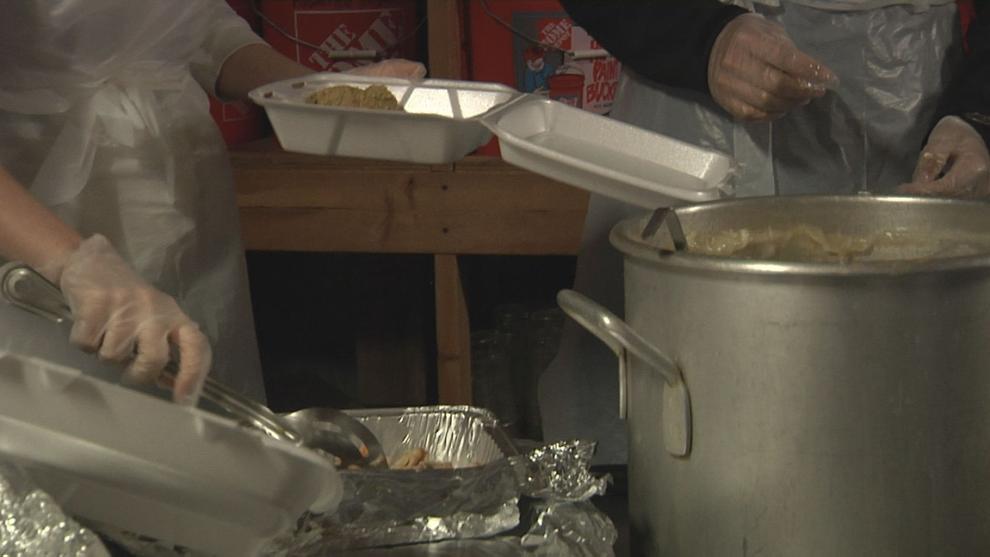 Stuart says people of all ages donate their time long before Thanksgiving day to make sure meals make it to people all over town.
"I would say we feed more than 1000," said Stuart. "We feed them until we run out of food."
Across town Community Kitchen volunteers are hard at work too.
"We had a man come in this morning to put the turkey on at 4:30 am," said Sally Michelson.
She says last year they could only do deliveries due to covid. But this year an assembly line works fast to make sure everyone in this room is treated to a feast.
"Our friends need to be together," said Michelson. "Some of them are so lonely they have no place to go. It's just fellowship time."
Volunteers say lending a hand to put together this feast is a beautiful thing.
"It makes me feel blessed," said Iris Hines.
Both charities say they are always in need of volunteers. To get in touch with Martha's Vineyard or Community Kitchen, click the link here.