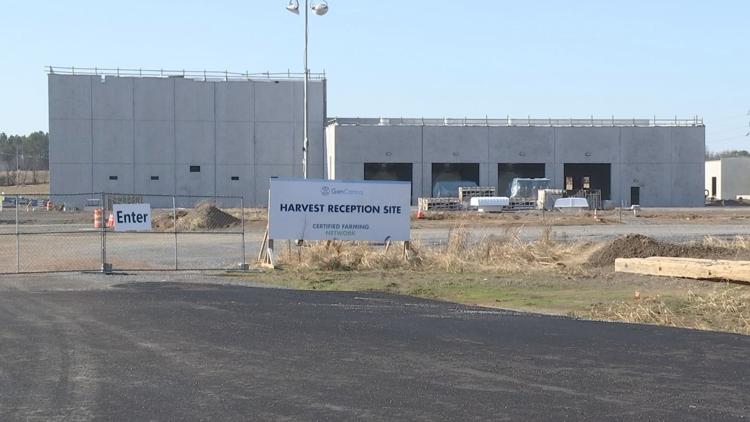 GRAVES COUNTY, KY — A foreclosure notice has been filed against the property in Mayfield where hemp company GenCanna was building a processing plant. There are also more than 50 liens being filed against the GenCanna property by companies that are owed money for work they did on the construction of the processing plant. 
Murtco is the company that filed the notice of foreclosure against GenCanna. Murtco previously filed a lien against GenCanna, and claims it is owed more than $3 million for work it completed. 
The notice of foreclosure was filed by Murtco on Nov. 19. It names both GenCanna and the Industrial Authority of Mayfield and Graves County, which is leasing the property to GenCanna.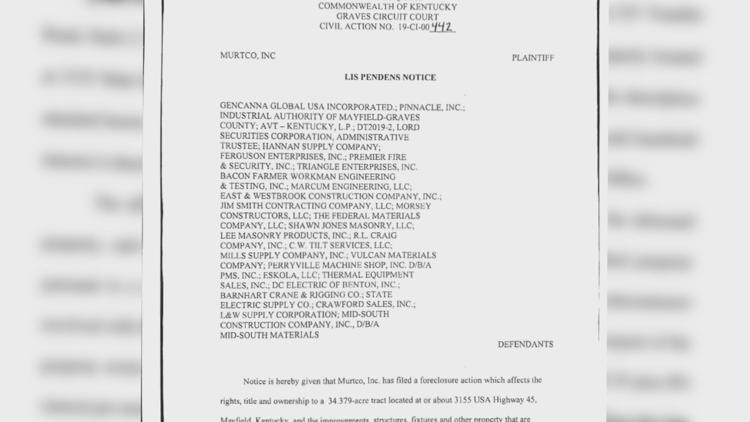 The number of liens filed against GenCanna continues to grow. The latest lien was filed Friday morning. There are so many liens, it's hard to determine an exact amount of money the GenCanna owes the companies, but the total is in the tens of millions now.
While construction at the Mayfield facility has stopped, things are happening there. Hemp that was harvested locally is being loaded onto trucks and hauled away. It's unclear where the hemp is going or what will happen to the Mayfield facility.  
We called the chairman of the board for the Industrial Authority of Mayfield and Graves County, Darvin Towery, for comment. But he referred us to the industrial athority's lawyer, Ryan Toombs. We called Toombs, but have not heard back. We also tried calling GenCanna multiple times about the matter, but we still have not heard back.
A court date has not been set yet concerning the notice of foreclosure. 
To learn more about this story and others, follow Thomas on Facebook and Twitter.