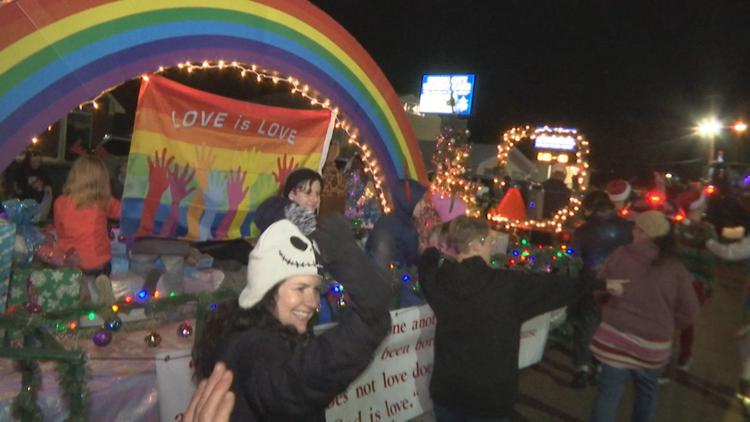 UNION CITY, TN — A "Love is Love" float that has drawn widespread attention took part in the annual Christmas parade in Union City, Tennessee Thursday night.
The float, which features a rainbow banner that has the message, "Love is Love" at the top, and hands of multiple colors underneath, has been the subject of both support and threats.
Dwight Tittle said he was inspired to create the float because of several reasons. He said he often talks to high school students about alternative career choices to teach them that they can be successful no matter what. Because of those talks, students have reached out to him about their struggles. So, Tittle wanted to create a float that shows support for teens like them.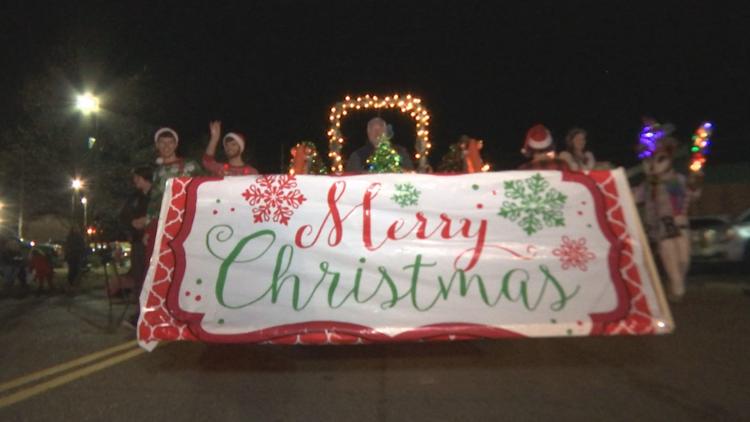 Dwight said he was also inspired to create the float because of his son, Mathew, who is openly gay. Dwight said his son's experiences with being mistreated emphasized the importance of supporting the LGBTQ community.
Overall, the float's message is to support anyone who may feel like they don't belong, be it people in mixed-race families or those battling mental illnesses, among others.
"I hope that we reach someone," said Dwight. "Our main goal (Thursday night) was to let someone in the crowd that might see us know that we're there for them. It doesn't matter what kind of lifestyle they live, what kind of background they have. Our main goal is to let them know that if they need someone, we're here for them. We don't care if you're gay, straight, if you have a mixed-race background, if you have some issues, health issues, mental issues. If you need someone, we're there for them."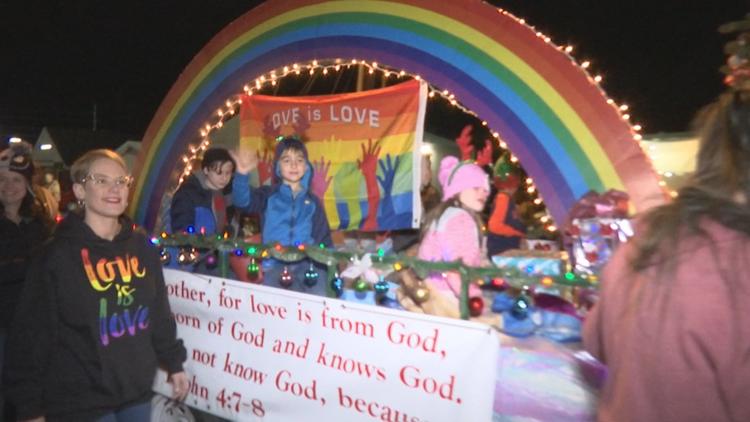 But this message of love has received plenty of hate. Some people who oppose the float have been sending threats to the Tittle family.
"It was hard, you know, because we know all the people that said those things," Dwight Tittle's wife, Robbie, said. "And to know that someone out there wants to hurt my son just because of how he is, you know, it was hard."
There have even been social media messages that mention vandalizing the float, such as throwing jawbreakers and tomatoes at it.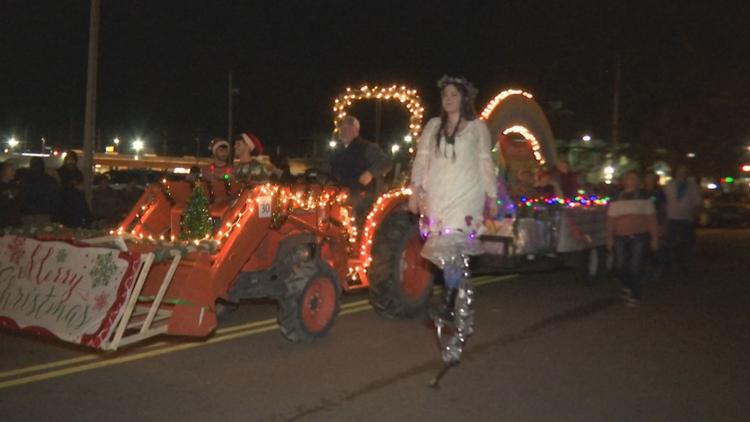 But amid the backlash, the Tittle family has also seen a lot of backing – people from all over the region showing up to support the float.
"Several of the people that are here are from Nashville and Paducah," Dwight's and Robbie's son, Mathew, said. "There is a couple, I think, from Alabama, that just showed up. A lot of local people, but then people who drove three, four hours to get here just because it hit home for them."
The Tittle family had also planned to drive the float during the Christmas parade in their hometown of Troy, Tennessee, but that parade was canceled.
City leaders in Troy say it was due to a scheduling conflict and a lack of volunteers. But the Tittle family believes it was because of the float.
"I know we heard all the different stories, all the different reasonings. But in all the years that we've been residents of Troy, they've had a parade except for maybe a time or two due to weather," said Dwight. "We feel like that there was such a controversy with it. We heard people were walking out of some of the meetings. And we were told that the float was the issue. And I called and spoke to the mayor myself, you know, and just said, 'If we are a problem, let me know.' But she wasn't able to comment on it. And I guess they have plenty of time to maybe reschedule. But we haven't heard that they're going to."
The City of Troy Facebook page posted on Nov. 25 that its Christmas parade was canceled "due to continued scheduling conflicts." As of Dec. 5, there was no update on the event's status.