BENTON, KY-- There is not an expiration date for honoring those lost to tragic events. That is why a local fire department has come together to honor victims of the Marshall County High School Shooting in 2018.
The Possum Trot-Sharpe Fire Department dedicated their new truck to Bailey Holt and Preston Cope. It happened behind Sharpe Elementary School Saturday morning.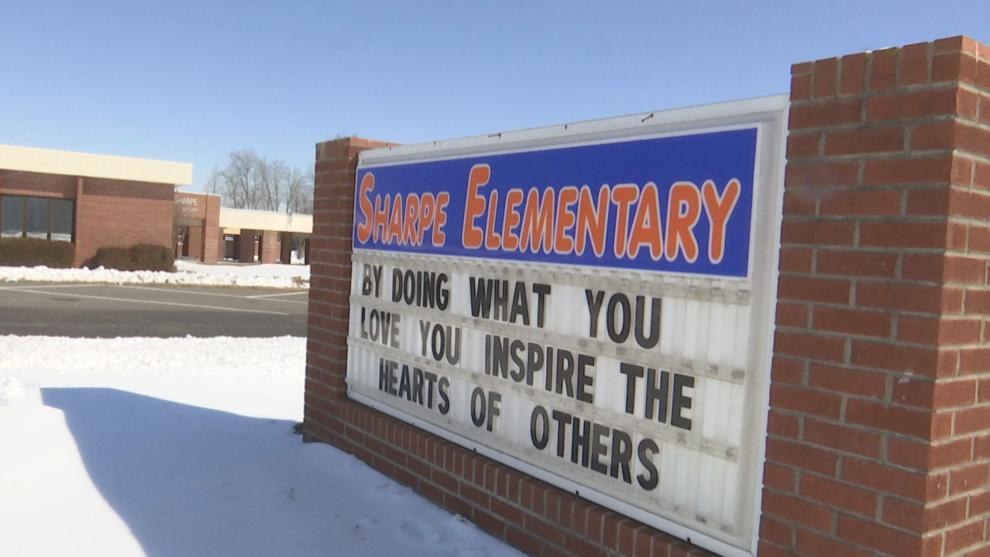 The new truck has both of their pictures and signatures designed onto both sides of the big red truck. Fire Chief Rick Pershing said his team had the idea after buying the truck from South Dakota.
"Being able to see a tribute on this truck that services this community especially Sharpe Elementary where both Preston and Bailey went to school, it will be a healing for everybody," said Pershing.
"Those that have looked at it so far have agreed."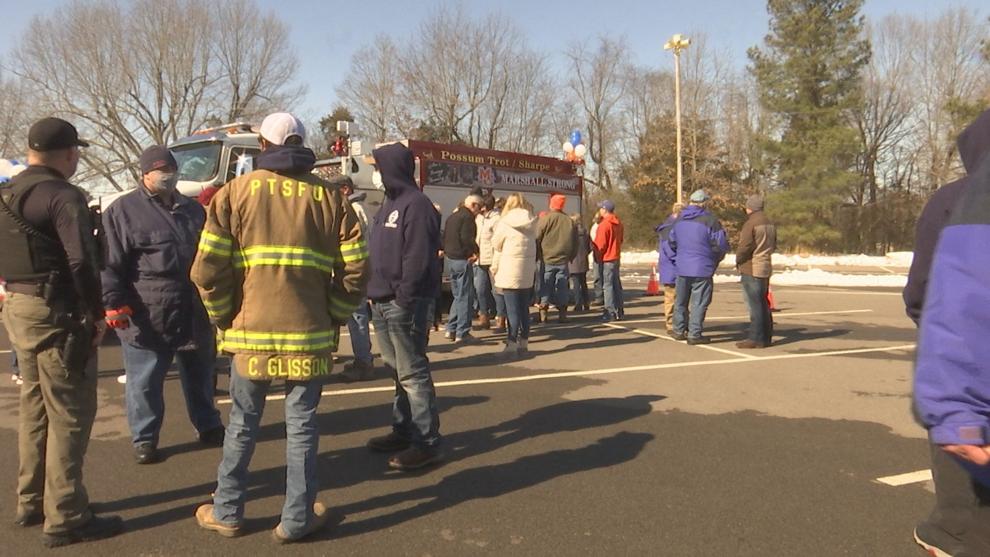 The fire department invited the families of Preston and Bailey to a private viewing of the truck.
Bailey's parents, Secret and Jasen Holt stood with Preston's parents, Brian and Teresa Cope. They shared what this ongoing support meant for them.
"It means the world to us that three years later our children are still thought of and remembered," said Secret.
"That means the world to us and we wanted to participate in that all we could."
"This is our daily life now and just to know that they still remember Preston and Bailey means so much to us," said Teresa.
There were blue, white, and orange balloons, Marshall Countys' colors tied to the sides of the fire truck.  The fire department put their pictures and names on both sides of the truck.
Community members later drove by to wave at the families and see the truck up close.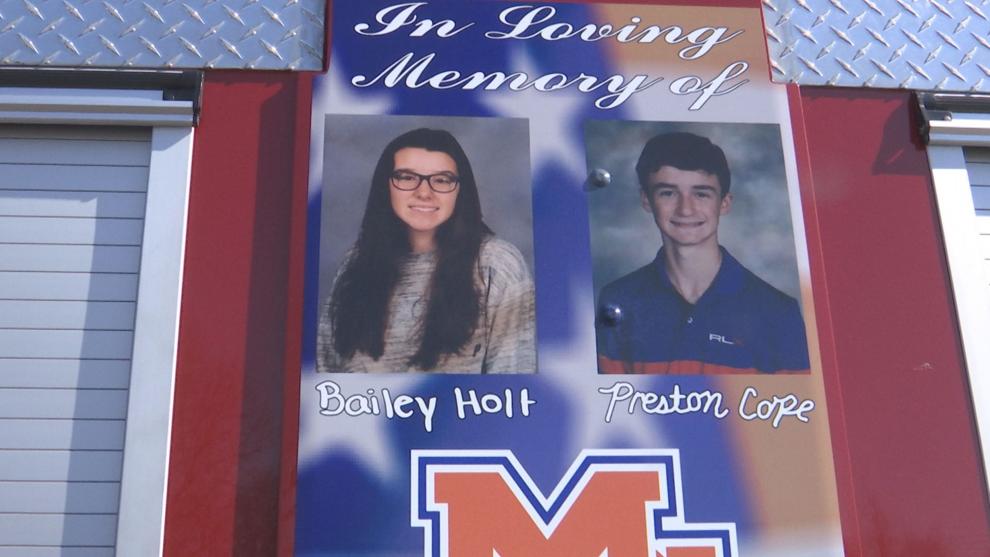 Claudia and Kim Booker drove up to show their support.
"It's totally awesome to show this kind of community support," said Claudia.
"They were two very precious, precious kids," said Kim.
Donna Perry is a retired principal of Sharpe Elementary School. She said it is important to continue to remember Preston and Bailey.
"We're praying for them and we'll always be and always have these kids in our minds, and in our prayers," said Perry.
People stood outside in the cold with their hands in their pockets and their hats on, but nothing warmed their hearts more than seeing this.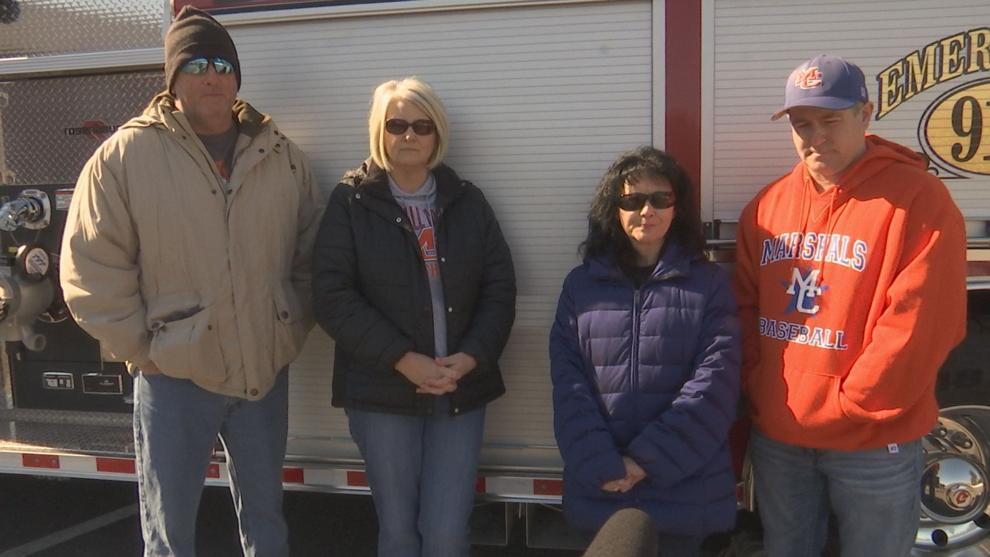 Each parent was touched, forever thankful for their supportive community and their local firefighters.
Every time on a call I told them that there will be two angels watching them every time they go out," said Brian.
"[I] just appreciate them so much for doing this and honoring them."
Pershing got emotional when he heard what Preston's father said.
"Them watching over us, and us remembering them at the same time, that is a blessing."
The balloons tied to the truck were later released.
Both families know that it may be difficult to know what to say, so they ask that you continue to keep them in your prayers.