WEST KENTUCKY — There is a clearer picture of the number of people vaccinated in our west Kentucky counties. Both the Centers for Disease Control and Prevention and local health departments are sharing their latest numbers.
The numbers show some counties are vaccinating quicker than others.
The percentages from the CDC and local health departments differ, because local numbers show the percentage of vaccinations administered in each county — not the number of people fully vaccinated.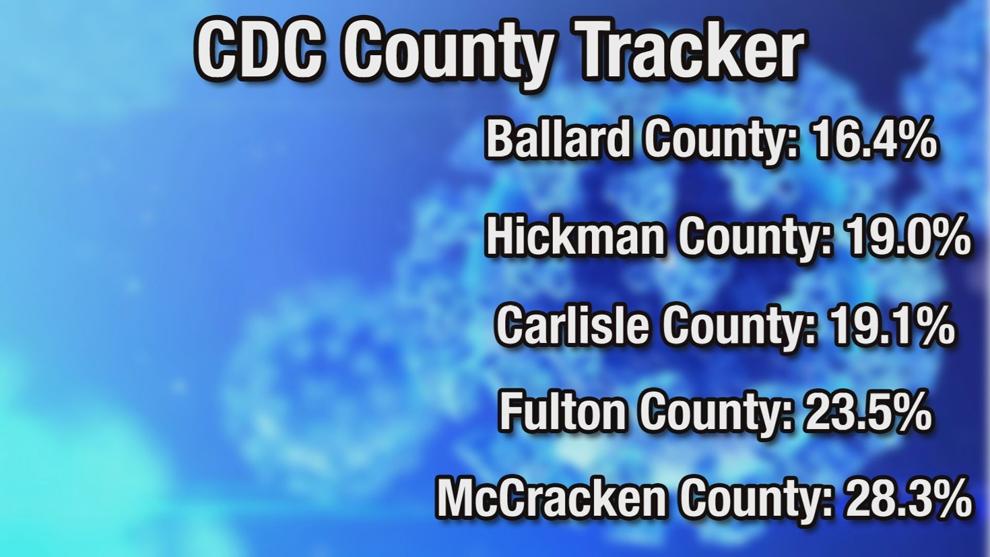 That includes people who may not live in the county.
They use different metrics, but the numbers aren't too far off.
Regional epidemiologist Lindsey Cunningham said the Kentucky Department for Public Health and other agencies are working to get accurate numbers.
"As of right now, as far as residents of counties, we don't have that information," said Cunningham.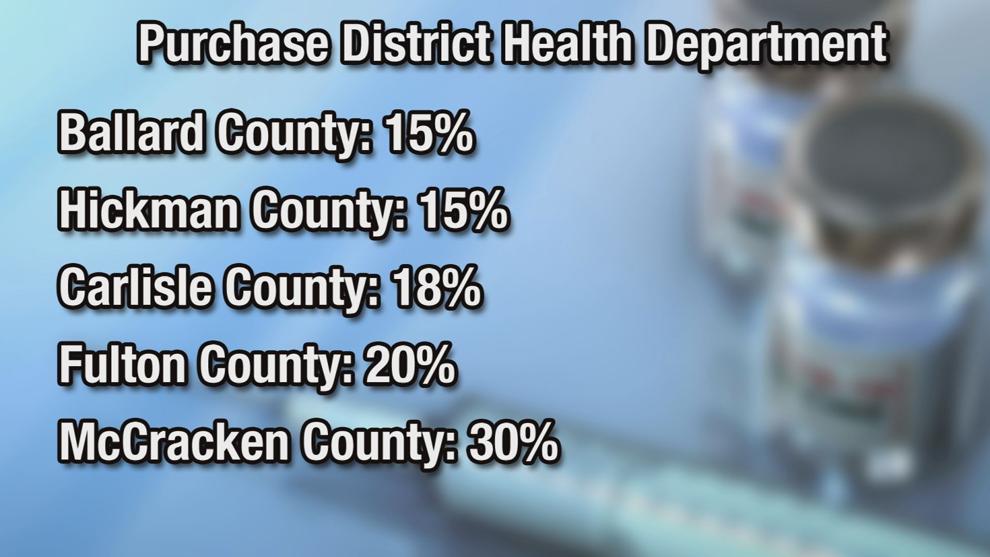 The CDC's report shows Ballard County with the lowest percentage of vaccinations at 16%. Cunningham reiterates those numbers may not be accurate, but said there are reasons for fewer vaccinations.
"There are obviously not many providers in that county, and just like myself, living in Hickman County, I drive to McCracken County to work," said Cunningham. "That might be the same situation for Ballard County."
The CDC reports Lyon County has the highest percent of vaccinations in our west Kentucky counties at 37%.
The Pennyrile District Health Department has its latest numbers for vaccinations administered through each of its five health departments, showing Lyon County at 38%.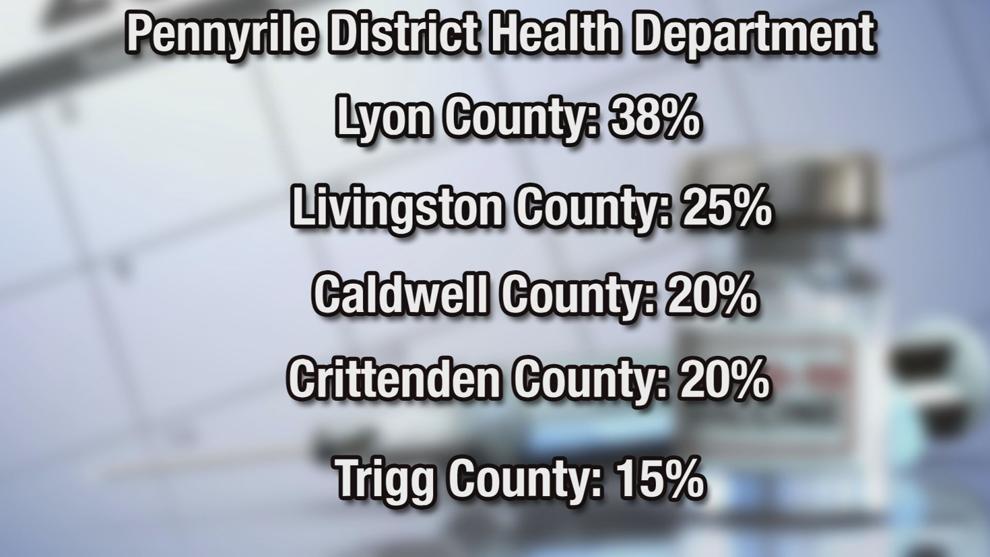 Pennyrile District Health Department Health Education and Community Outreach Coordinator Grace Donaldson said the health department is putting in work.
"I've driven around in Eddyville, going from business to business asking them if they know anybody, if any of their employees want to be vaccinated," said Donaldson. "So, we've just worked really hard to make sure that the people in our district know that we have the vaccine, that they know when they can come and receive the vaccine."
Local agencies are waiting to get accurate numbers from the state, but they encourage you to do research and get vaccinated.
If you would like to see the CDC's report, click here.