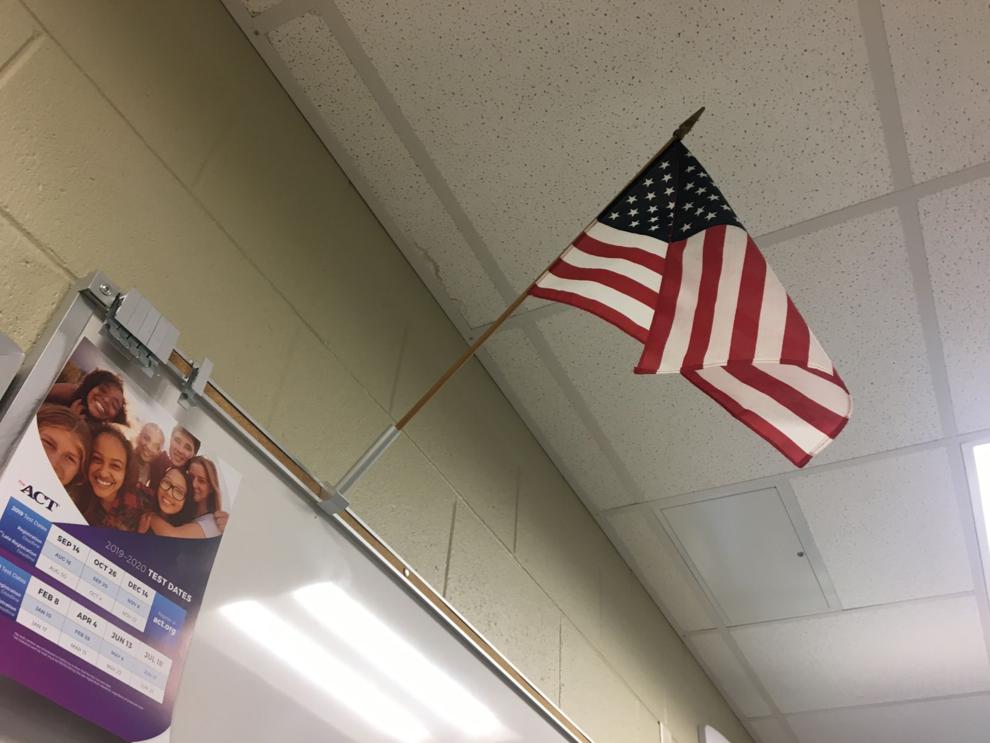 MCCRACKEN COUNTY, KY — Many of us grew up saying the Pledge of Allegiance in school.
In 1943, the Supreme Court ruled schools cannot force students to say the pledge, because that would violate their of freedom of speech. It's all about choice.
One local principal is choosing to bring the pledge back into his school.
This is Matthew Houser's first year as principal at McCracken County High School. It was his initiative to start reciting the Pledge of Allegiance.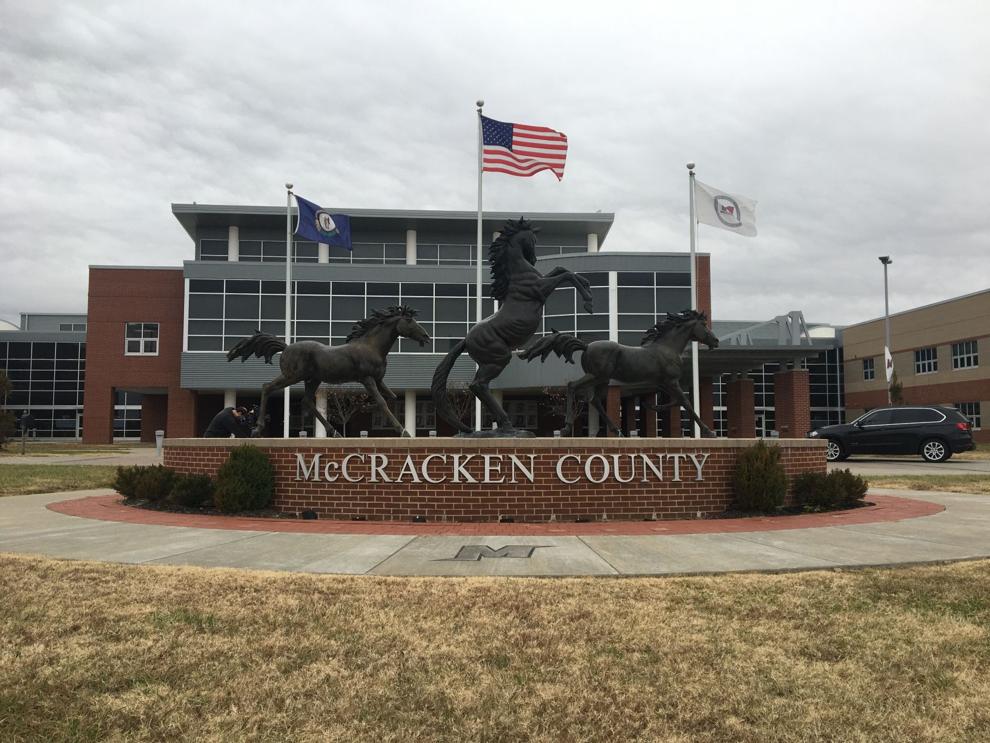 It's something that has never been done at this high school since it opened seven years ago. "I think it is a great opportunity for kids every day to be reminded how special this country is and how blessed they are to live here," Houser says.
It took him a few months to get more than 100 American flags to have one for every classroom. But he got them by Veterans Day, and started the new routine on the national holiday.
"We walk into class, and I see a flag," junior student Dalton Skinner says, describing the day this started. "You know, he comes on the announcements and pretty much just tells us how it is. We are going to say the pledge."
Skinner and junior Madelyn Thompson say it's about having pride in your country. 
"It's just kind of like an overwhelming feeling when you do hear those words," Thompson says. "You just want to make sure you do stand and say those words and respect."
"Standing up in the morning and saying a few words, the pledge, is the least I can do," Skinner says.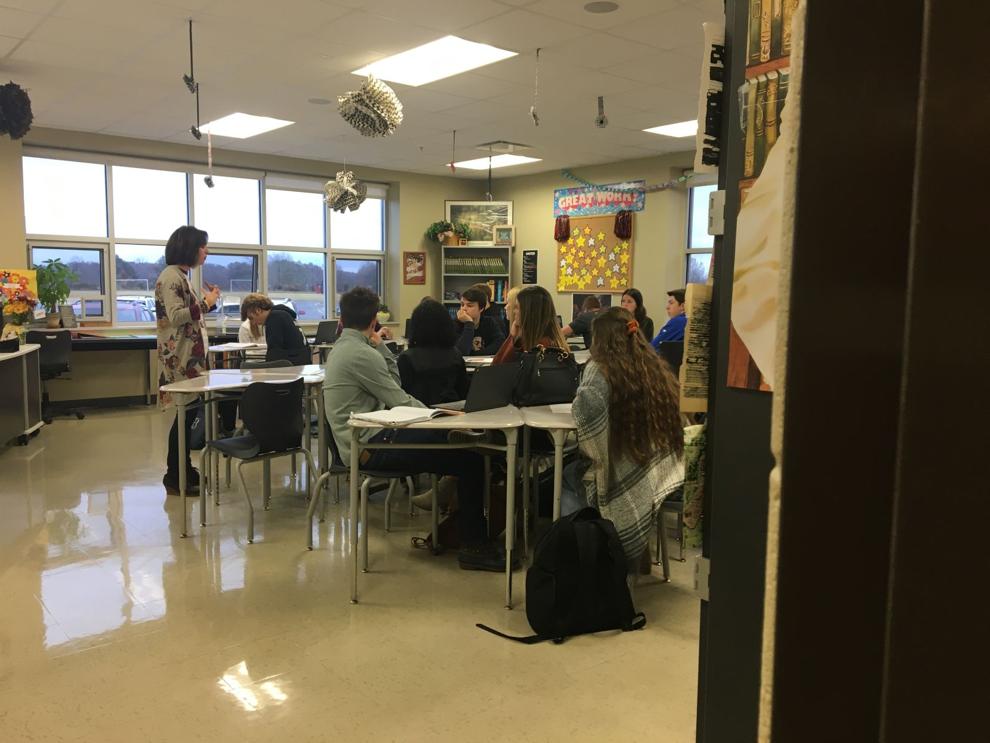 "In today's society, as divided as things seem to be, we are all united," Houser says. "Not just as McCracken County Mustangs, but as society in general, we are united under this flag."
Houser says he's made a commitment to recite the Pledge of Allegiance every day as long as he's principal.
The students say there are some mixed feelings about doing the pledge. If someone does not want to participate, Houser says that is OK. They do not force participation.
We talked with six high schools, including McCracken County, about whether they recite the pledge at their school.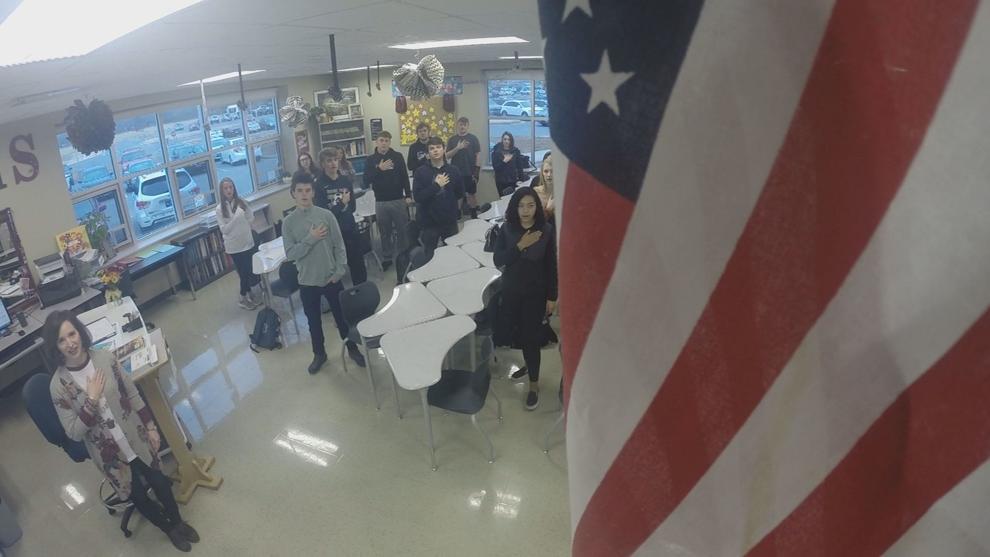 Graves County High School, Murray High School, Ballard Memorial High School, and now McCracken County High School all recite the pledge daily.
Marshall County High School says they only do it on special occasions, like Veterans Day. Paducah Tilghman High School says they do not recite the pledge daily.