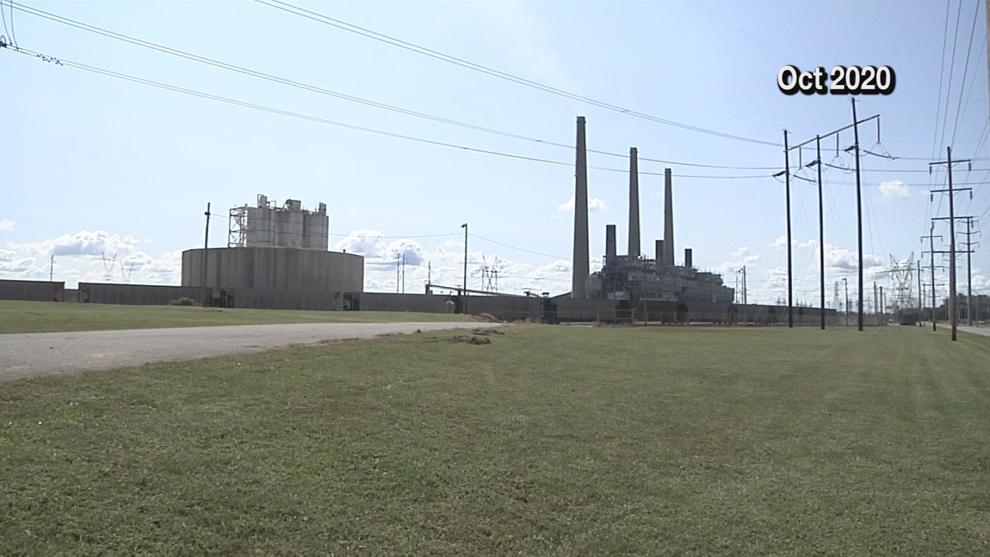 JOPPA, IL — The closing date of a major southern Illinois power plant is moving up, three years earlier than expected.
The Joppa coal-fired power plant was expected to close sometime in 2025. Vistra, the parent company that manages the plant, has moved it up to September of 2022.
Vistra is the parent company of a generation subsidiary called Luminant, which owns and operates the Joppa power plant.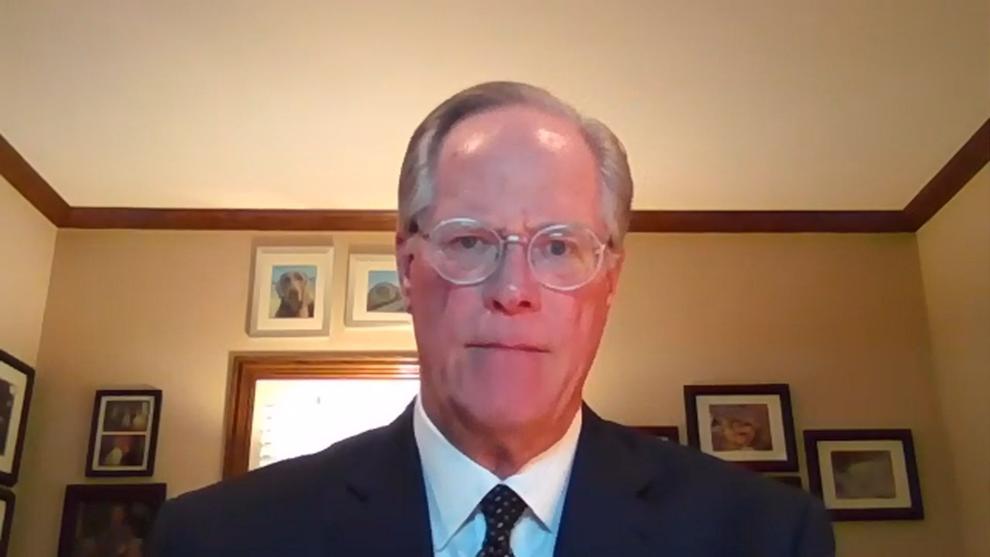 Vistra Senior Director of Community Affairs Brad Watson said making a profit off the plant was too difficult. He added that a legal dispute with the Sierra Club, an environmental nonprofit, tipped the scale in their decision.
"This is the hardest thing we do as a company when we have to tell our employees that we have to retire a plant," said Watson. "It's hard on them. It's hard on their families. It's hard on the community. The Joppa Power Plant has been a part of of this community, this county, since 1953."
The company employs 115 people at the local plant, who will be out a job earlier than expected.
Local impact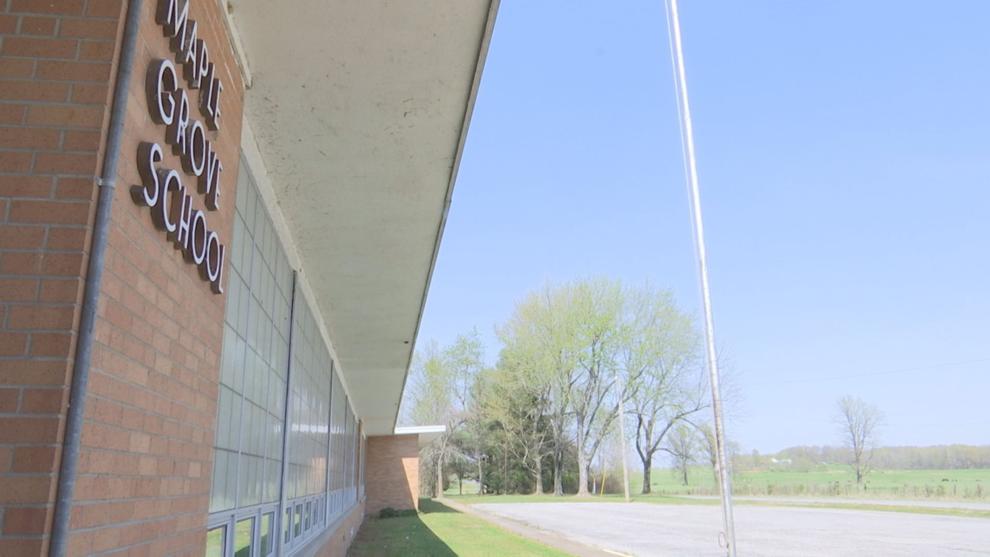 Joppa power plant employees and taxing districts, like the Joppa-Maple Grove School District, will be affected sooner than previously expected.
Massac County Supervisor of Assessments Gary Hamm has monitored all changes surrounding the Joppa Power Plant and its economic impact in Massac County.
"In the last year, Vistra or Electric Energy Inc., locally-known, appealed their assessed values, because they made the decision to close their coal-fired power plant in 2025, at that time their assessment was reduced by $2.2 million," said Hamm.
It went from $11 million down to $9 million in assessed value.
Hamm said the outlook of the closure will not favor tax districts like Joppa-Maple Grove School District. They are receiving a large percentage of tax revenue from Vistra/EEI.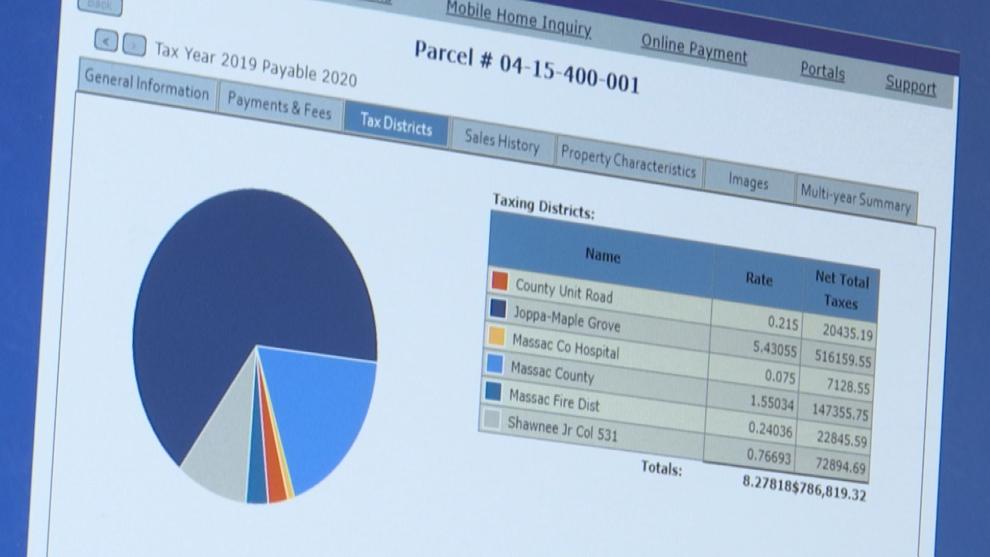 "Approximately 65% to 70% of the tax dollar revenue goes to that school district, so when you reduce an assessed value, which I'm certain they're going to want to continue to do, it's going to make that tax rate increase and it's going to be felt by the other taxpayers." 
Hamm said the change to the closure date was sudden, but the communication between Vistra and taxing districts, moving forward is vital in creating a smoother transition for the loss of revenue Massac county will face.
"My previous conversations with both Vistra and their attorney has been 'We want to work with you, your school district, your county, any taxing districts so that we don't lose all this value at one time," said Hamm.
Watson described the plant as the "fabric of the community," He said they will not close the building and abandon the area.
"It'll be $1.1 million that we have committed to easing the fiscal pain for the taxing years of 2022, 2023, 2024, and 2025 because we truly want to try to help out," said Watson.
Hamm said the more than $1 million will not be given. It is likely that the power plant's assessed value of $8.9 million will be reduced by $2 million every year. He said this will result in a combined amount of $1.1 million over the span over the three years.
Tipping point
In a news release, Vistra said its legal dispute with the Sierra Club was one of two deciding factors in closing the power plant's doors.
It reads that the "revised closing date is part of an agreement Vistra has reached, in order to settle a complaint brought by the Sierra Club in 2018 before the Illinois Pollution Control Board, concerning allegations of environmental exceedances, occurring prior to Vistra's ownership."
Watson said the club filed a complaint alleging that groundwater violations were at the plant site, regarding coal ash that's stored there.
"When we started looking at the risk of a possible multimillion-dollar fines and very costly remediation, that tipped the scale to retire the plant earlier, which is something that Sierra Club was pursing in these negotiations," Watson said.
Watson added that running coal plants isn't getting easier. "It's so difficult to run coal plants in southern Illinois economically, because the power market there is just broken. It's hard to run a plant profitably," he said.
Shutting the doors on coal in southern Illinois 
The coal-fired power plant will run until Sept. 1, 2022. Afterwards, it will enter a decommissioning phase, where most employees will remain for an additional 30 days.
Watson said decommissioning and retirements will continue until everyone has left.
"We are going to offer severance packages, for those employees who are represented by union locals, they will go into what's called 'effects bargaining' for a severance package as well," said Watson. "Those who aren't, they'll be getting a severance package, so those are kind of the phases that we would be going through."
Watson said the company wants everyone to continue work safely.
The reaction 
Metropolis Mayor Billy McDaniel described the news as "devastating." He said the power plant has been a life support for Joppa. McDaniel said the number of jobs that a possible solar site brings to the area, will not compare to the employment of the plant, but they will take what they can get. 
Illinois State Rep. Patrick Windhorst released a statement about the new closure schedule. 
His full statement reads:
"My heart breaks for the employees of the Joppa coal fired power plant, as news was released this morning that the plant will close three years earlier than first announced. Vistra, the parent company that manages the site, has announced that it has reached an agreement with the Sierra Club, a radical environmental group that sued Vistra for violations it didn't even make. To see the rug pulled out from under employees that had been told they would have a job for three more years than they will actually get is appalling. It is further disappointing to see another company bullied out of business by the radical Sierra Club, an environmentalist group whose goal is to eliminate the use of all fossil fuels.
"The Sierra Club and Democratic politicians throughout the country are enacting policies and filing lawsuits that are destroying the coal-fired power plants and coal mines that have provided good-paying union labor jobs and affordable home energy prices for decades in Southern Illinois. It is my hope that the people of Illinois, and the people of the United States will wake up to the agenda being pushed by the Sierra Club and Democratic politicians and realize these policies destroy jobs and wreck economies.
"Southern Illinois is blessed with abundant reserves of coal - a naturally occurring element that is used by major economies throughout the world as an affordable, reliable way to provide energy to massive numbers of people. Vistra says it supports turning the real estate at several of its properties into solar farms. Solar farms should be a part of an 'all-of-the-above' energy portfolio that includes the use of coal fired power plants, natural gas, and other renewable energy sources."
The Sierra Club also released a statement, saying their recent agreement with Vistra is an important step in securing critical transition support and preventing tons of dangerous air pollution.
Looking forward
Vistra said they are asking again for the Illinois Coal to Solar and Energy Storage Act to pass in the legislature. Watson said it would facilitate their $550-million plan to repurpose coal plant sites across Illinois.
Hamm said if they successfully build a battery energy storage site at the plant, that could generate money, but not the number of jobs the plant did.
"The problem is the timing, and I have a feeling that the transition is not going to be one where one ends and the other begins, " said Hamm. "I think you're going to see a gap, and that's going to be problematic to taxpayers that are going to have to fill that gap for so long."
If you would like to look at more information regarding property tax information, visit Illinois' general property tax information page.