Last week the highest temperature in our area was 96°. This week, the lowest temperature could dip into the 30s. Sure hope you enjoyed the beautiful weather Tuesday, because big changes are looming for later in the week. A strong area of low pressure develops in the Rockies Wednesday and will head northeast into eastern Canada over the coming days. A historic October snowstorm is possible in portions of the Dakotas. 1-2 feet or more of snow is possible in South and North Dakota in the next 72 hours!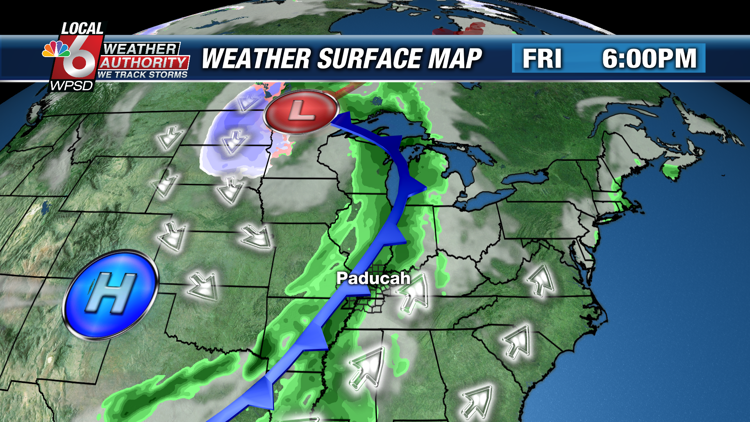 What we are tracking locally is the impacts from the cold front moving through. While an isolated shower is possible Thursday, for the most part we are dry through Friday morning. Temperatures will be well into the 70s by lunchtime Friday out ahead of the front, with wind gusts out of the south over 25 mph possible. Winds flip to out of the northwest after the front moves through, and will gradually diminish by the morning hours for Saturday.
About a 3-6 hour window of heavy rainfall and thunderstorm activity seems likely along the actual cold front. Timing for this to move through appears to be somewhere from midday into the evening hours... some uncertainty remains in the forecast regarding exactly when this will happen. Right now the prospects for severe storms along the front are slim, but not zero. A few lightning bolts and downpours appear to be the main threats. If we can get some more sunshine during the morning Friday, a rogue severe storm warning would certainly be possible when the front comes in the afternoon - but as of now we are not anticipating that.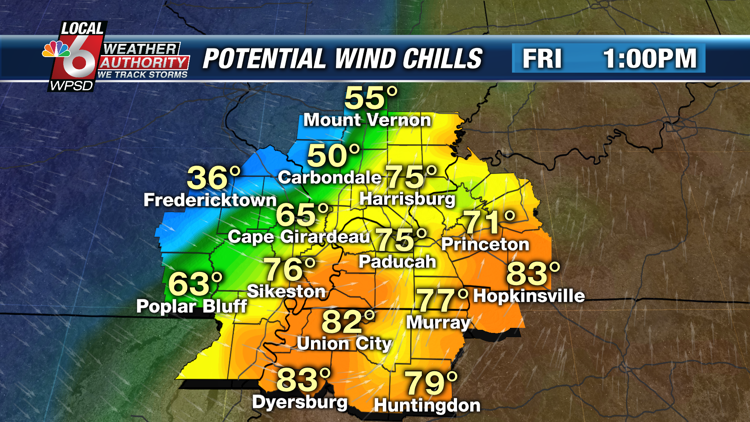 Literally 3 seasons will be on the map Friday afternoon. Feels-like temperatures will plummet fast from near 80° to the 30s in a matter of hours Friday. Be prepared and dress warmly for Friday night football games!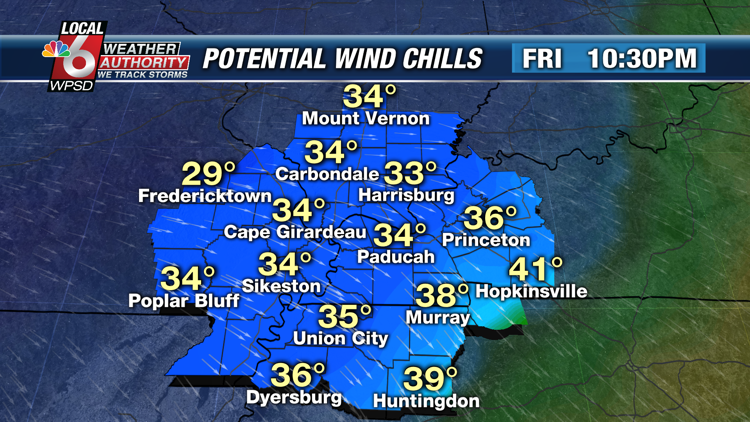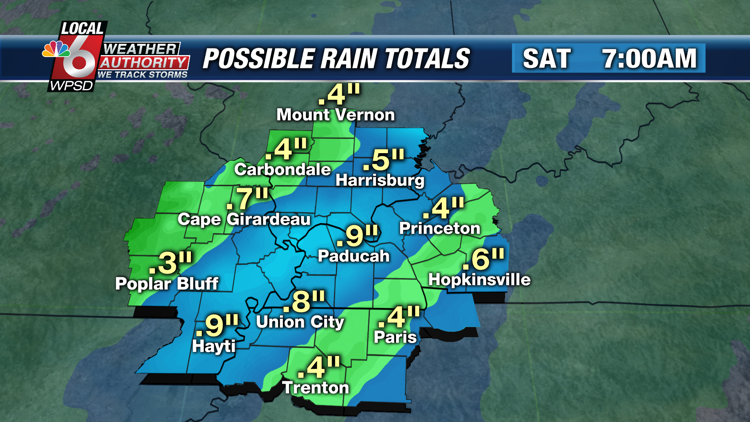 Even though it will be quick hitting, up to 1" of rain seems possible region-wide. This is much needed rain as some places are still in a drought. The 0.6" of rain officially so far in October in Paducah is more than double of what we had during all of September total!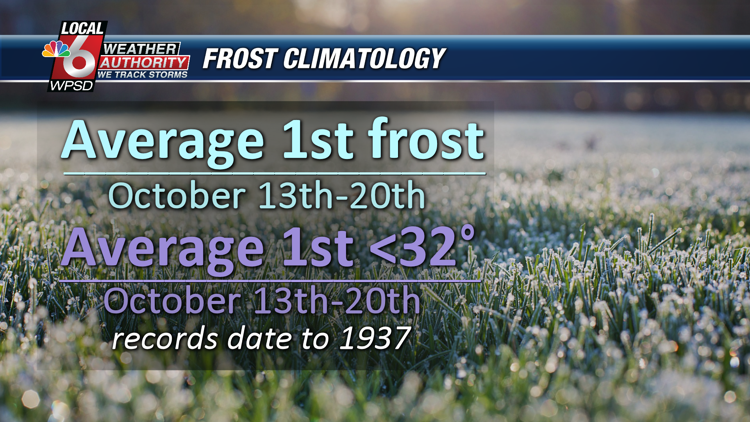 Behind this front, Saturday will feature high temperatures only in the upper 50s to near 60°, which is below average for the time of year. There is not really a chance for frost Saturday morning, due to the winds being too gusty overnight and the temperatures only falling into the 40s. Saturday night into Sunday morning, with a clear sky and calm winds, some patchy frost is possible. Temperatures will not get close to 32°, but may fall into the upper 30s in some areas, which is cold enough for some frost to form. Yes frost can form with surface temperatures above freezing in situations such as this one.