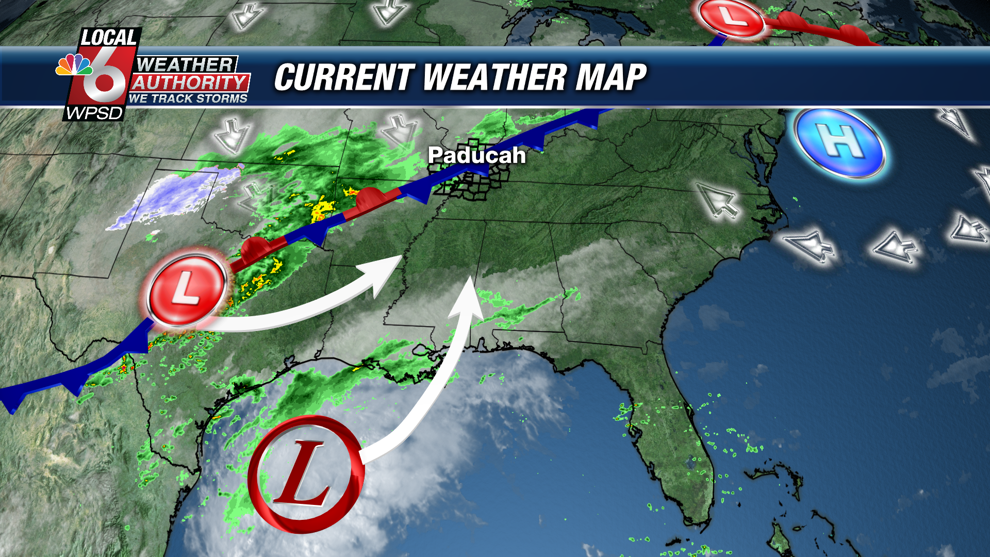 Saturday looks wet and miserable. The time has come to cancel or rethink outdoor plans if you had any... we are expecting a 100% chance of rain area-wide. Snow has developed in the panhandle of Texas tonight, in association with an area of low pressure located in central Texas. Meanwhile, a potential tropical depression is taking shape in the southern Gulf of Mexico, and heading northward. These two systems will meet up along a front late Friday night and Saturday, and combine their energy to form a new storm system. This area of low pressure then will literally move directly overhead the Local 6 area during the day Saturday.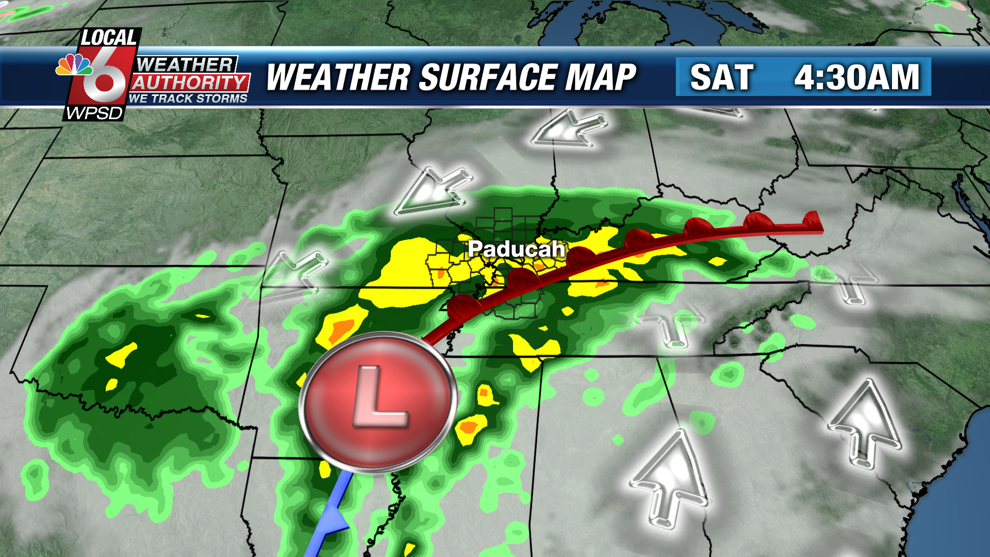 Most of Friday during the daylight hours should be dry. It will not be pretty at all though, with an overcast sky pretty much all day. The first of the showers arrive from the South around sunset Friday evening, primarily in western Kentucky and northwest Tennessee. We're not expecting anything heavy, but a few light passing showers are possible for Friday night football plans!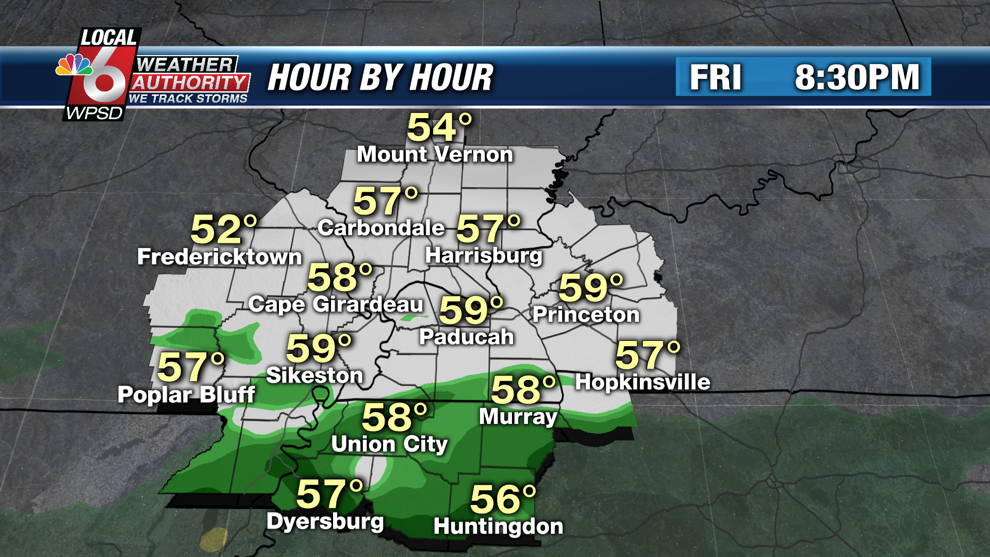 As the new storm develops after midnight, steadier rain quickly overspreads the area by 3-5 AM Saturday morning. Through most of Saturday morning, there will be periods of rain, heavy at times, region-wide. The atmosphere at cloud level will be loaded with moisture, much more than is typical historically for late October. This high moisture content in the clouds means that very heavy rainfall rates and some minor flash flooding are possible at times.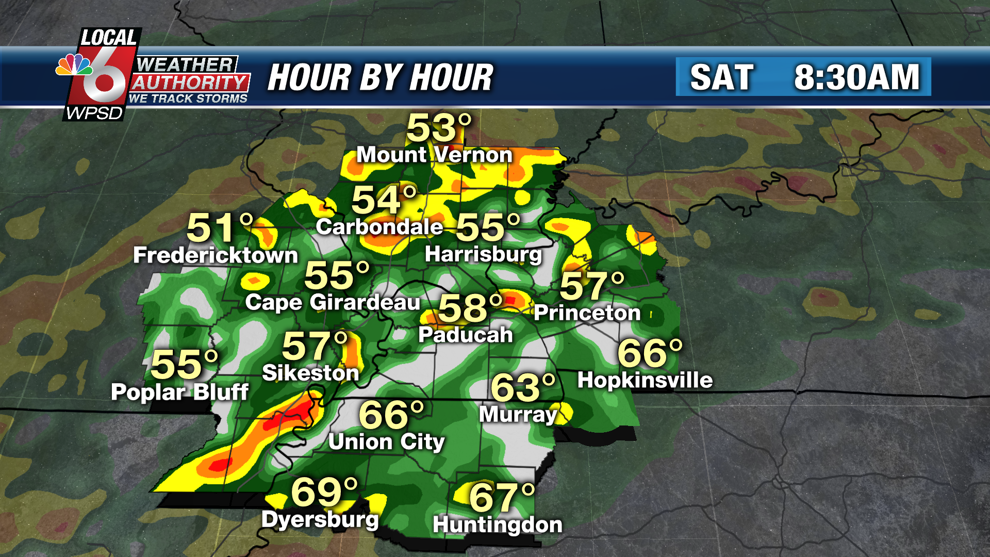 During the late morning and early afternoon hours, it is possible a few breaks or even a "lull" in the rain arrive. This will depend on the exact track of the center of the storm... the heaviest and steadiest rain will be located along and just east of the center of low pressure. This smaller detail is something that will be ironed out in the forecast as we get closer.
Depending on the path, and how high the temperatures get, a more defined line of rain and storms is possible in the afternoon or early evening. As of now the threat for any severe weather remains very low because there won't be much sunshine (instability) around. Some thunder and lightning though is possible, due to the dynamic nature of this storm. It does appear the steadiest rain will be in the morning, with more scattered activity during the second half of the day.
Gusty winds will also be a concern during the day Saturday. Because of our close proximity to the center of low pressure, east-northeasterly winds will be sustained at 5-15 mph pretty much all day. Wind gusts however may exceed 30 mph, making this a wind-driven rainfall at times. Make sure to secure any outdoor Halloween decorations you have already set up. The wind will only add to an already miserable day of weather.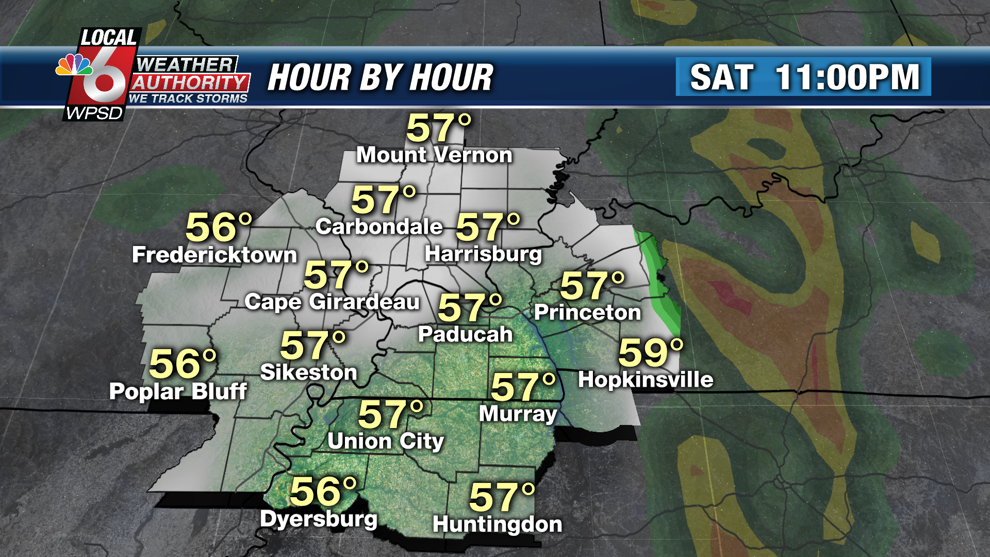 Precipitation ends quickly from west to east, probably by 12AM Sunday morning. Rain totals from this storm will specifically depend on the exact path of the storm, but as of now the potential exists for 1-4" of rain for everyone. It wouldn't shock me at all to see one or two towns up near 5" by all is said and done. If this forecast verifies, it would be a new daily record amount of rainfall for Saturday, October 26th. The current standing record rain for this Saturday in Paducah is 1.34" (1953). The daily record in Union City, TN is 2.62" (1920).