We are continuing with a Weather Authority Alert for Friday, as Laura is set to move over the Local 6 area as a tropical depression. The system could bring isolated flash flooding, isolated tornadoes, and gusty wind up to 35 mph.
A Flash Flood Watch is in effect for much of the area Friday.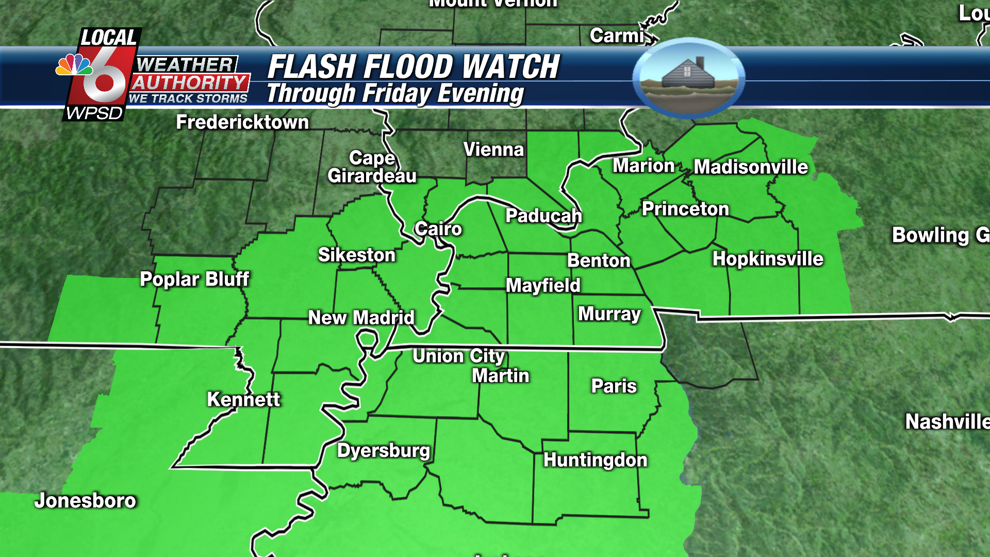 The remants of Laura are moving through about 6 hours ahead of schedule compared to Thursday's forecast. The system will be moving east of our area by the evening hours.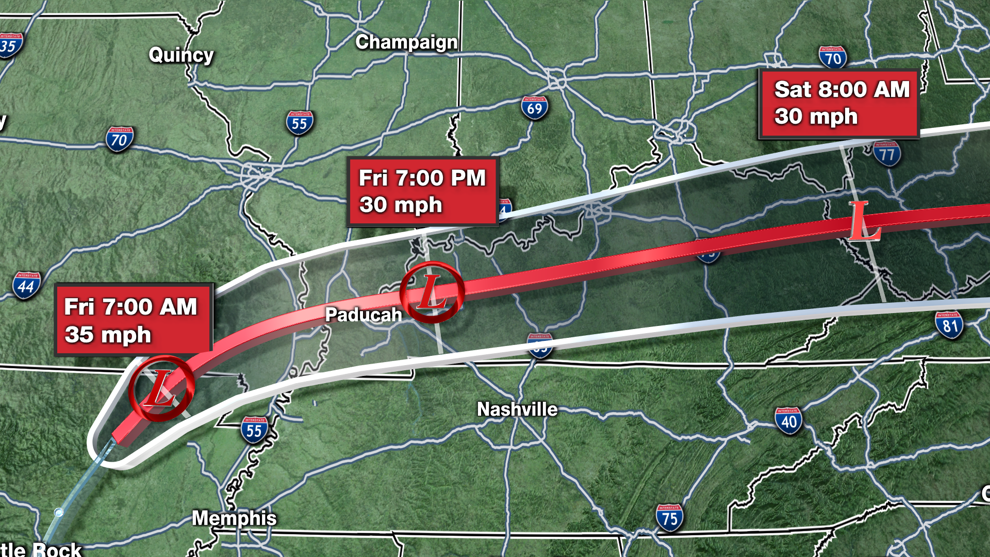 The overall rainfall totals have trended downward for Friday. Areas of KY & TN could pick up a quick 1-2" in a short period of time, which could still lead to isolated flash flooding.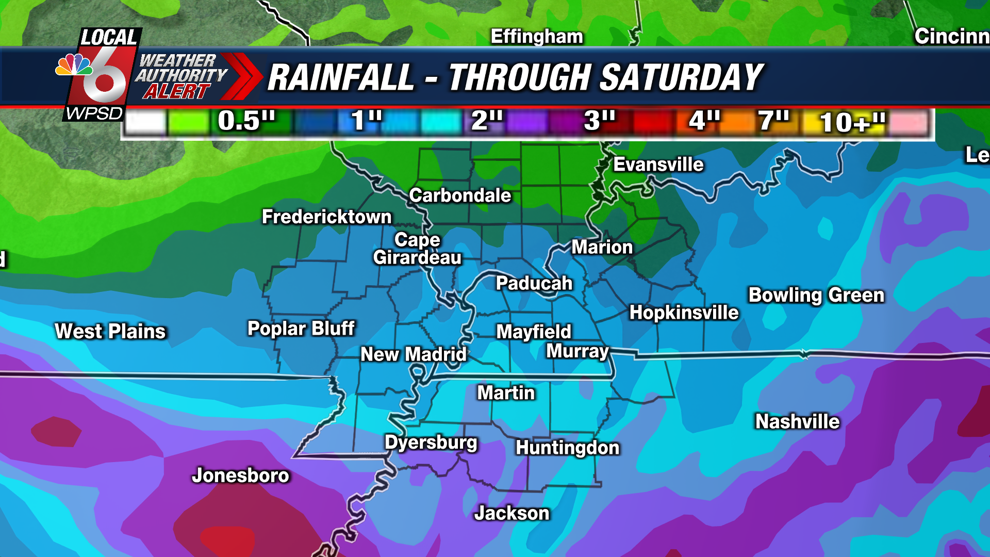 There is still a small threat for short-lived, isolated tornadoes embedded in the strongest thunderstorms. This chance will be highest over western Kentucky and northwest Tennessee this morning through midday. An earlier arrival of Laura will help keep this chance a bit lower for our area since the atmosphere won't have time to become as unstable. The higher threat for severe weather will exist to our south and southeast.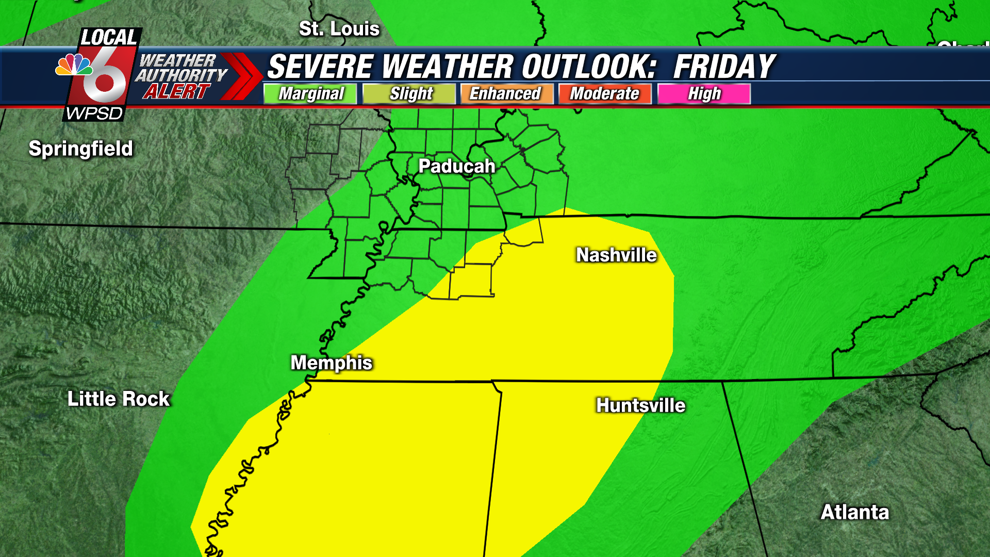 Hurricane Laura made landfall around 1 a.m. Thursday morning near Cameron, LA, as a catastrophic category 4 hurricane, with winds of 150 mph. It was tied for the strongest hurricane to hit Louisiana in recorded history.
Click here to download the WPSD Radar app and stay with us as we track this storm.