PADUCAH — The restaurant industry has taken a hard hit in the past year, and working through COVID-19 restrictions hasn't made things easier. But pandemic restrictions for bars, restaurants and other businesses are easing again in Kentucky starting Friday.
Restaurants and bars in Kentucky are now allowed to open their bar seating areas again, and the curfews they were under have been lifted. Additionally, businesses serving 1,000 people or fewer can now operate at 75% capacity.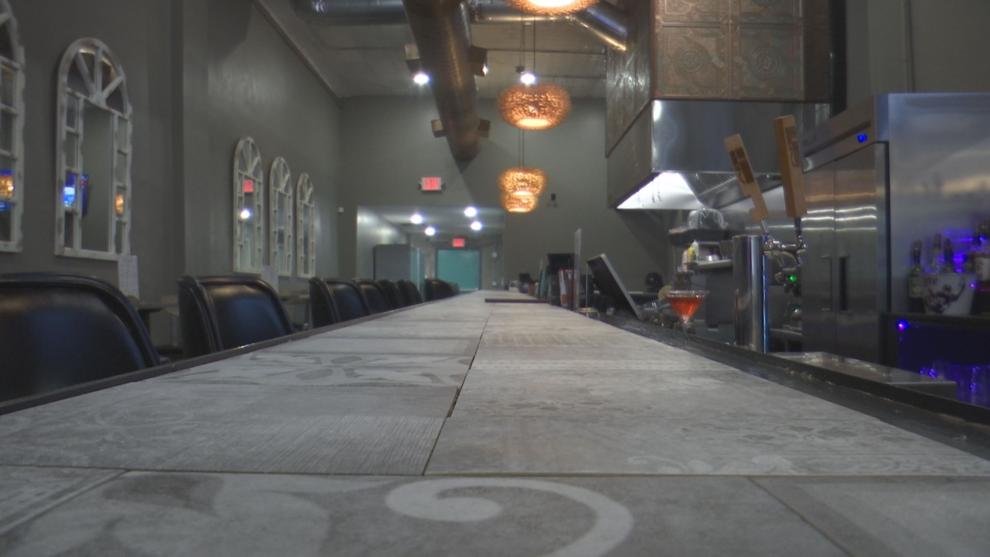 Jacob Matlock is the brand and front of the house manager for Max's Brick Oven Cafe in Paducah. He said the restaurant is still working on its plan for extending hours, but its courtyard bar area is open.
"It's been a trying time for every business, and to be on the other side of this and to be in a position where we're ready to serve our customers, ready to get the ball rolling again, we're just completely excited and grateful," said Matlock.
In addition to operating at 75% capacity, Max's outdoor dining area will continue to be available.
"I want them to feel a sense of freedom and relaxation, just to be able to get out and just sit down," Matlock said.
The Bully Gorilla Bar in Paducah is extending its hours from 1 a.m. to 3 a.m. on Fridays and Saturdays.
Bartender and grill manager Christy Hall said she is excited to see people seated at the bar again.
"I just love the folks down here. I've got a following, they call it. I get to see all of the people that, like I said, don't have anybody at home," said Hall.
Hall said the bar needs to see more of its customers.
"We're only 18 months old, and we need the funds and we need the fun, so we're going to see what happens," said Hall. "It's a bar. Everybody likes to cuddle up and huddle up, and I'm very excited about it, and I'm very to the rules too."
The folks at these restaurants are not the only ones who feel that way.
Grill 211's Jo Tang said her staff is fully vaccinated and excited to reopen the bar area Friday.
All businesses said they are ready for the day they can welcome everyone back without restrictions.
On June 11, Kentucky will lift all COVID-19 capacity limits and its mask mandate, except in places where people are the most vulnerable to illness.