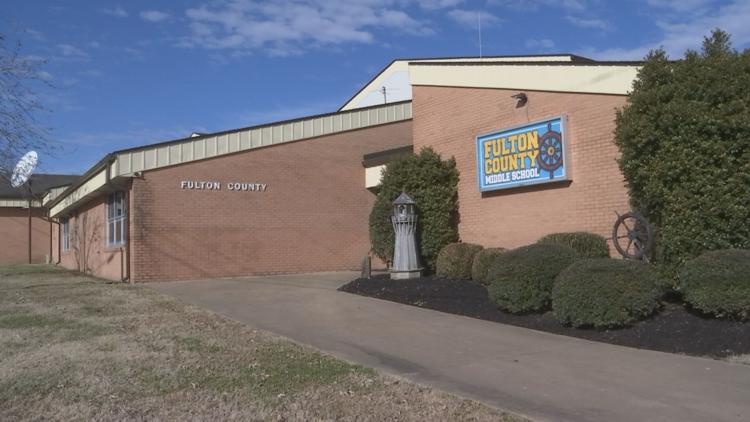 FULTON COUNTY, KY — Monday, students in the Fulton County School District will see a new face walking the hallways.
The elementary, middle, and high schools will share the district's first school resource officer.
Retiazsha Chambers is a senior at Fulton County High School. Chambers says she's always felt safe at school, but having a school resource officer gives her that extra peace of mind.
"I feel safer knowing that we have people around us who care about us and are willing to put our safety above anything else," Chambers says. "I think that having a resource officer will really make our school better."
Abigail Bittenbender is also a senior. She says most students know SRO Chad Parker as a former football coach, so they will feel comfortable having him at the school.
"He's another trustworthy face to come talk to with any concerns or just get advice," Bittenbender says. "I mean, most of the students already know him, so it's a great opportunity to further our relationship."
Key cards for staff are another safety measure the school district has implemented. To get into the school, staff members have to put the key card to a sensor for the door to open. 
Superintendent Aaron Collins says the SRO is a game changer for the school district. Collins says Parker brings something to the table educators can't.
"He's able to work with our students in doing police work that, as educators, we're not skilled or have the opportunity or availability to do, but he does," Collins says.
Chambers says an SRO gives students one less thing to worry about.
The superintendent says getting a school resource officer has been a two-year process.