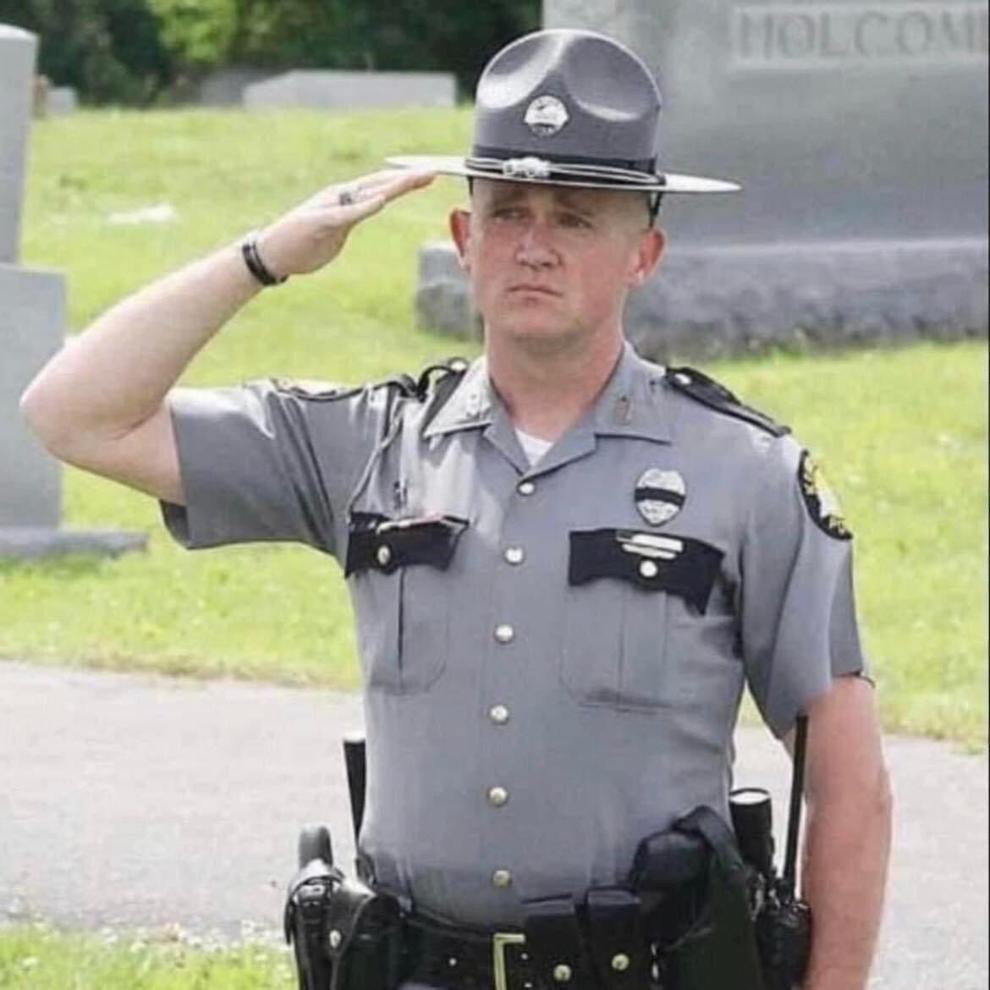 WEST KENTUCKY — Local 6 has learned more about the events leading up to the deadly shooting outside the Marshall County Sheriff's Department Monday. Kentucky State Police say Calloway County Chief Deputy Jody Cash was killed in the incident.
KSP says this is a complex case, and it will take some time before they release all of the details.  However, Local 6 has learned more about what led up to the shooting.
We are told Marshall County deputies and Calloway County deputies were searching for a suspect at an apartment not far from the sheriffs office near Poplar Street in Benton.
They captured the man and took him back to the Marshall County Sheriff's Office. 
The shooting happened near the front door. Cash and the suspect were both taken to the hospital, and both were later pronounced deceased.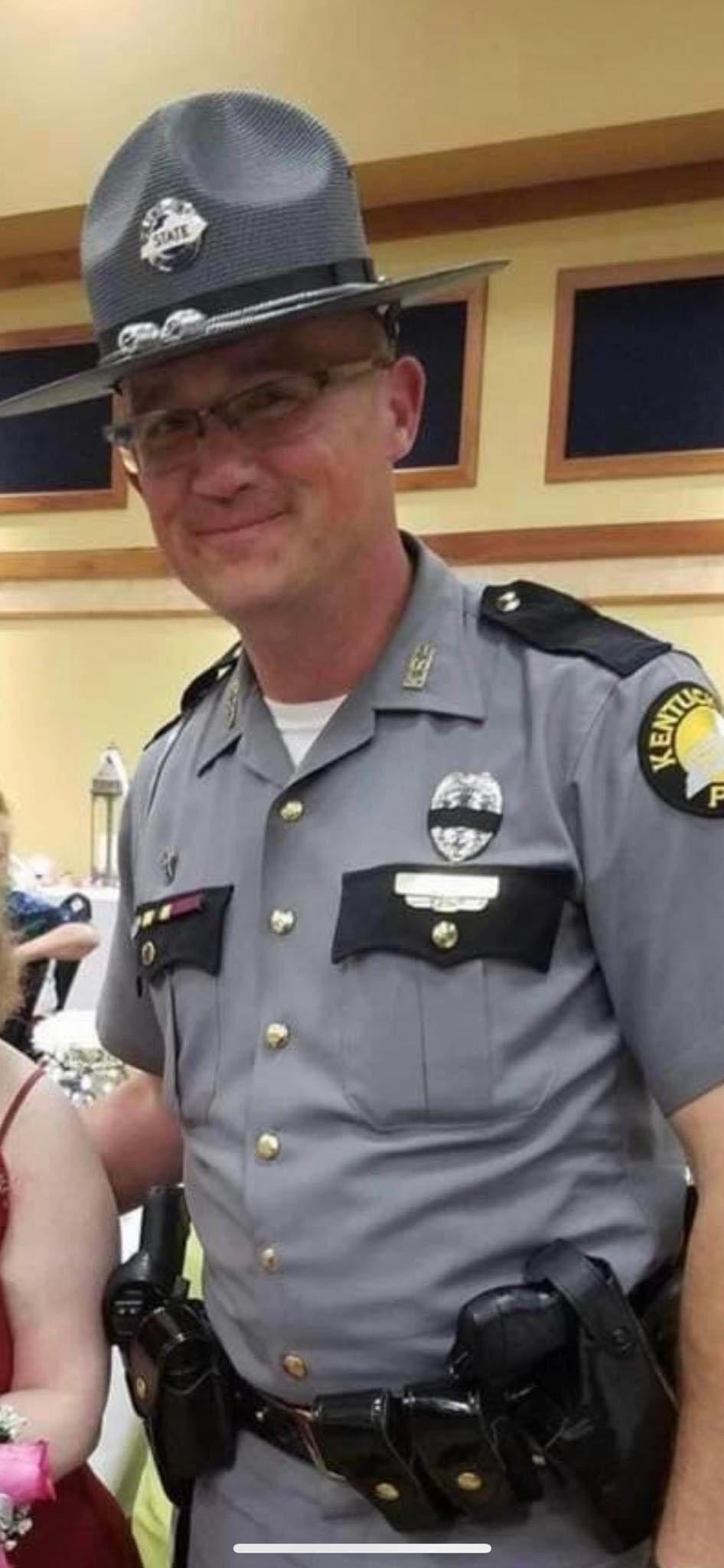 Former KSP sergeant and current Calloway County Chief Deputy Cash was well known by many in west Kentucky.
Marshall County Sheriff Eddie McGuire and Graves County Sheriff Jon Hayden say Cash's tragic death has rocked the world of law enforcement in Kentucky.
"He was an invaluable human being," McGuire says. 
McGuire was inside the sheriff's office when the shooting happened. 
"This is a life changing event for all of us," McGuire says. "Jody was a hunter. If you were a bad guy, he was a hunter. If you were someone in any criminal activity, he had a nose for that. We are going to miss him both as a human being and a member of law enforcement." 
McGuire says Cash also had a heart for ministering to law enforcement officers after traumatic events. He says Cash had reached out to his department as a counselor several times. Cash was pursuing a master's degree in mental health counseling. 
"Super talented," McGuire says. "One of the smartest guys I know. You just have to look around and reach out to other folks who may have already been through this to help navigate after something like this."
"Anybody that ever dealt with him would tell you that he was the most kind individual that you would ever have the opportunity to meet or have a conversation with," Hayden says.
The Graves County sheriff says Cash had become part of a core group of law enforcement officers from multiple counties that worked together as a team. 
"He helped track down significant cases, significant drug traffickers," Hayden says. "Just a few weeks ago he assisted us here in Graves County with a case that lead to the recovery of stolen equipment, hundreds of thousands of dollars of stolen property. Jody was always one of those that you could call at 2 o'clock in the morning and say 'Jody, we need you,' and without any hesitation Jody would be there. That was just Jody."
He says Cash was someone he leaned on. 
"Back in December we had this terrible tornado, and Jody Cash was one of the first people to call and say 'What do you need?'" Hayden says. "Jody worked here night and day for about two weeks after the tornado. Jody would always tell us 'Give me the worst assignment so you guys don't have to do it.'" 
He says his department will stand by Sheriff Nicky Knight in Calloway County during this difficult time. 
"Sheriff Knight and I were in Marshall County yesterday after the incident, and it was very obvious to us after being briefed that Jody was gunned down. He was murdered," Hayden says. "It's just extremely tragic the facts as we know them to be at this point, the preliminary facts of what happened."
Both sheriffs ask for prayers for Cash's family.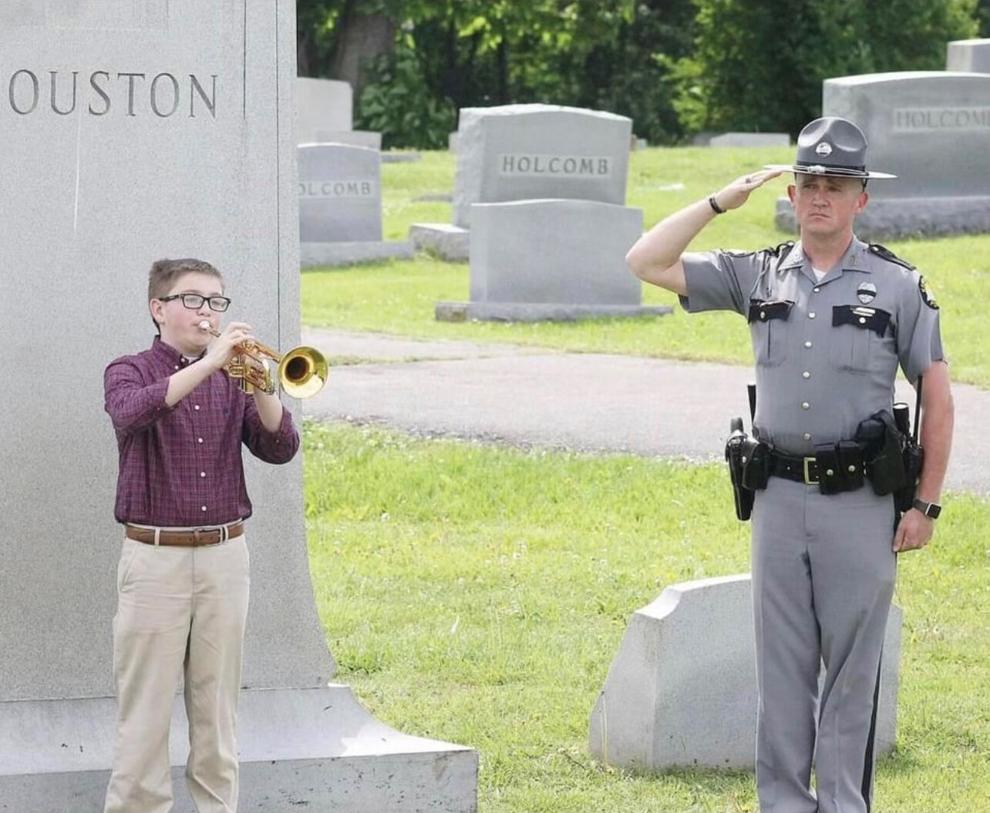 Knight on Tuesday released a statement about Cash's death, accompanied by a photo of Cash and his son. "Every year at the annual law enforcement memorial an honor guard of officers would present the colors and Jody's son would play the traditional Taps on his trumpet to honor the fallen officers," Knight writes. "As a father of 3 myself I would always glance over at Jody watching his son play and the look of pride he had was inspiring. That image will forever remain in my mind. In the years to come at this ceremony I have no doubt he will still be standing at attention, still beaming with pride, but we will have to remember his smile because the playing of Taps will be in his honor."
Click here to read Knight's statement in full. 
Local 6 notes that we don't yet know all of the exact circumstances leading up to the shooting. This case still has a lot of unanswered questions.  That will come from Kentucky State Police who is handling the investigation. 
State police have not yet released the name of the suspect. 
Funeral arrangements for Cash are through imesfuneralhome.com. The funeral will be held Saturday at the CFSB Center at Murray State. His family will receive visitors on Friday at Hardin Baptist Church. Click here for more details.