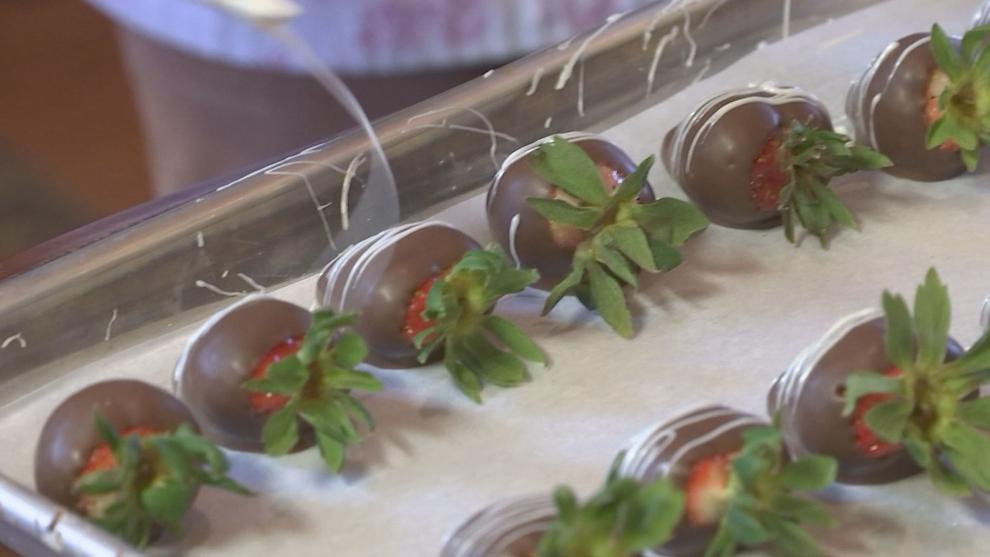 MARTIN, TN - It's Valentine's Day. Boxes of chocolates, bouquets of flowers, and cards are being made, prepared, and written all across the country and of course, in the Local 6 area.
Many local shops start thinking and preparing for February 14, once the Christmas holidays are over.
Both Charity's Chocolate shop, and Vicki's Designer Shop in Martin, Tennessee, work overtime during the week of Valentine's Day.
Charity's Chocolates is seasonal. They're only open for one week throughout the year. Both stores make their bouquets of flowers and boxes of chocolate by hand.
Charity Riley says Valentine's Day is one of their favorite holidays because they get to spread love for so many people in their community.
"It's definitely special and it's special to everyone — we hope that everyone takes our chocolate and give it to someone that they love, not necessarily their significant other but maybe a parent, a friend, just somebody to let them know that you love them," Riley said.
If you're wanting to get something more than the classic box of chocolates and flowers, consider your loved one's hobbies and interests.
For more information on Charity's Chocolates: click here, and for Vicki's Designer Touch, click here.