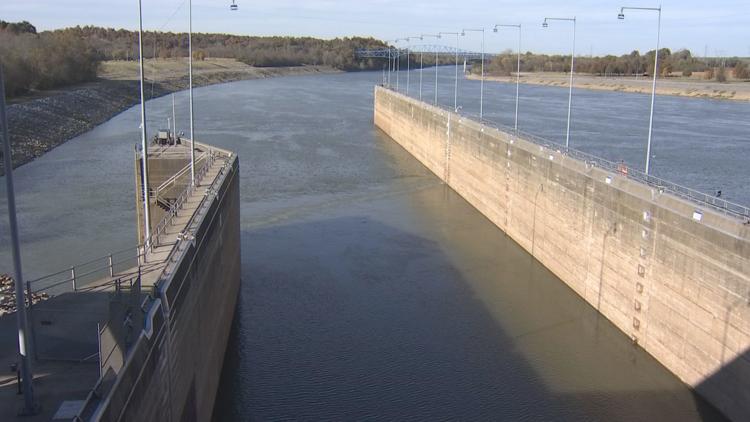 LAKE BARKLEY, KY — With a single push of a button by Senate Majority Leader Mitch McConnell and Rep. James Comer, a new tool to combat Asian Carp was launched.
It's called a bio-acoustic fence, and the goal is for it to contain the carp and keep them from crossing Barkley Lock and Dam.
"If it works, it's a game changer for all of us," says Lyon County Judge Executive Wade White.
White is one of the most vocal leaders in the charge to fight the war on carp. He says this barrier might help not just local waters, but lakes and rivers across the country.
"There's lakes that these fish are heading towards that could suffer the same way we are, so they're just as much on my mind as we are. We've gotta' save those lakes as well," says White.
McConnell and Comer helped secure money to install the fence. They say it was important to get the fence installed in Kentucky. 
"It could have been anywhere in the country, but we're pleased that as a result of our efforts it's gonna' be here, and we have high hopes that this is going to work and that it will keep the fish from going in," says McConnell.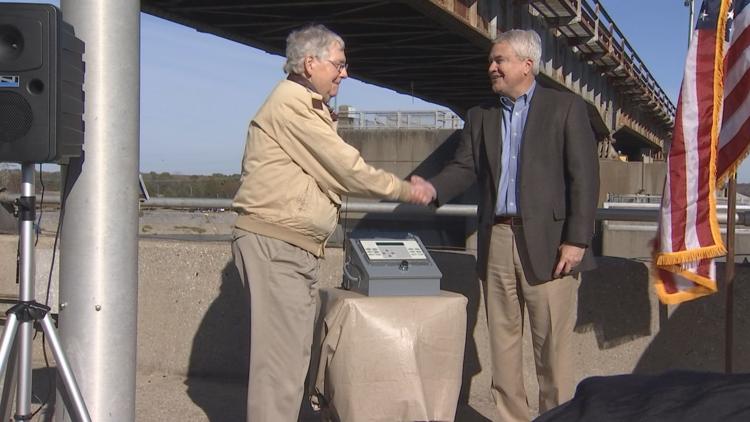 "I think that if we can be successful here, you'll see this replicated in other states," says Comer.
We will eventually know whether it works or not. Fish biologist Marybeth Brey is tagging Asian Carp to see if they go through the fence.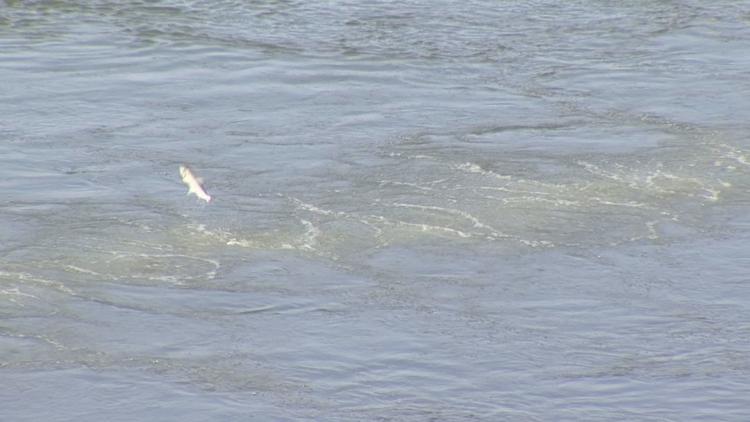 "We have receivers in the lock approach and above, so we'll know whether they go through to Barkley, or into Kentucky Lake," says Brey.
Right now, all you can see is bubbles in the water, but underneath the water the fence is made up of sound waves and even lights to help control where the carp go. Only time will tell whether it will help win the war on carp.