PADUCAH, KY — Beyoncé, Whitney Houston and Aretha Franklin: big names with several chart-topping hits. Don't be surprised if one day you see a local teen on that list of legends.
Gabrielle Copeland has always had enormous goals for her future, and now her dream of performing in front of a large crowd is about to come true as she gets ready to sing the national anthem at a major league baseball game.
As a junior at Paducah Tilghman High School, one of Gabrielle's favorite classes is choir.
"All my classes before choir are core classes," says Gabrielle. "So I have AP classes before this. This is the first class that I get to come to that I can like, I can breathe, and I'm in my element right now. I just love the stage. That's where I feel like I am supposed to be."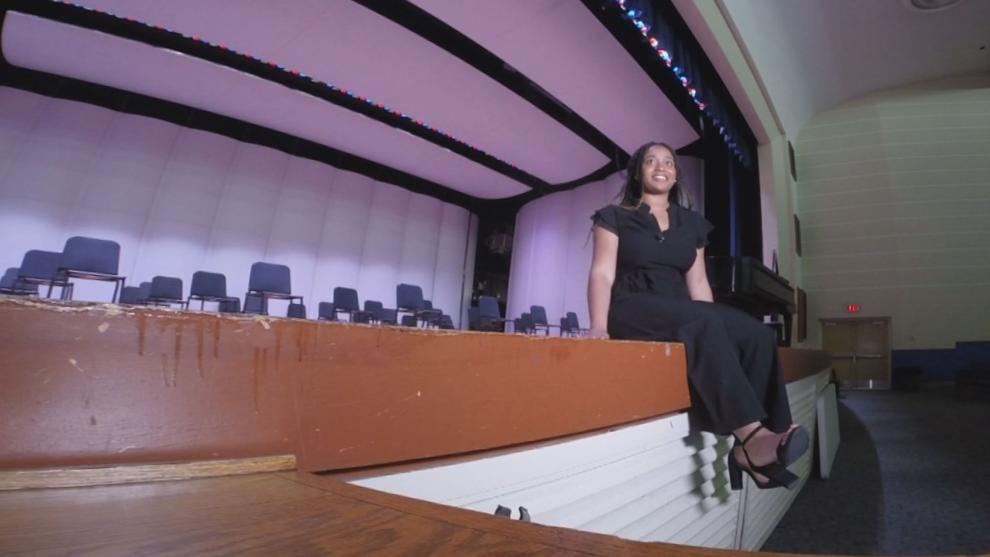 But off stage, Gabrielle is feeling pressure from the outside world to follow the trail most traveled.
"I felt like I was losing that part of me because when you get to high school, there's not a lot of room for you to dream," says Gabrielle. "Everybody's like, what are you going to do for college? You have to do this, and you have to do this."
Instead, Gabrielle is paving her own path with the support of her parents.
Her dad, Tony Copeland, says he started taking home videos of Gabrielle singing when she was just 2-years-old. "She had a knack for the camera and camcorder," he said. "She never strayed away from it. We let her dream because that may be the plans of her life."
With tears in her eyes, Gabrielle reflects on her relationship with her mom and dad. "I think about how lucky I am to have parents who have never discouraged me or made me feel like I couldn't do anything," she says.
Her stage has grown since making her debut performance as a toddler in her family's living room. But now, it's about to get even bigger as she prepares to sing the National Anthem at a Cincinnati Reds game.
"I am so excited, but I am also terrified because this is the National Anthem," says Gabrielle. "It's the song everyone knows. You cannot mess up."
As she gets ready to step from her high school stage onto an MLB stadium, Gabrielle is sharing a message with younger generations. "Don't let anything stop you," she says. "Don't think that you have to give up because you're getting too old. It's possible. It's so possible."
Gabrielle is set to sing the National Anthem on Tuesday, April 20, at the Great American Ballpark in Cincinnati when the Reds take on the Arizona Diamondbacks.