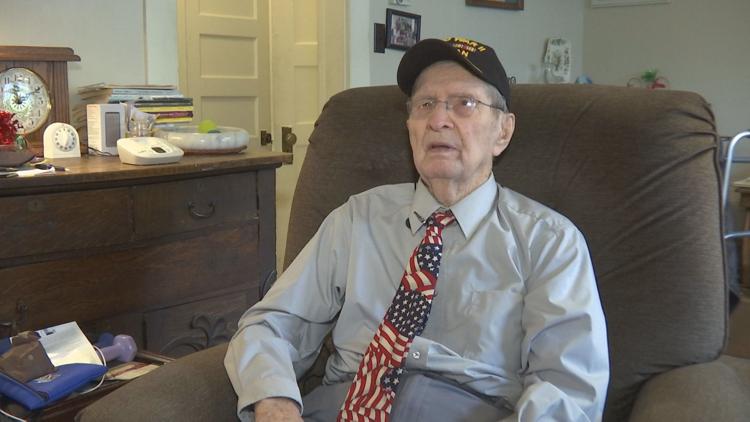 PADUCAH — This year's expanded Veterans Day celebration in Paducah is just days away, and one of the faces you'll see is Roy Duncan. He served during pivotal moments in World War II. And he's a recipient of last year's Paducah Distinguished Veterans Award.
He spoke with Local 6 about his recollections from his storied military career.
Duncan served all over Europe during World War II — nearly two dozen stops in all. He has the medals to show for it, and he still has the artifacts. "Pair of goggles I took off of a motorcycle, German motorcycle operator," Duncan said.
Duncan was drafted into the army in October 1942, but at Camp Ibis in California, he was hurt while working on a vehicle.
"They had the hood up on the jeep, and the driver got in and started up the motor, and I lost the end of my two fingers," Duncan said.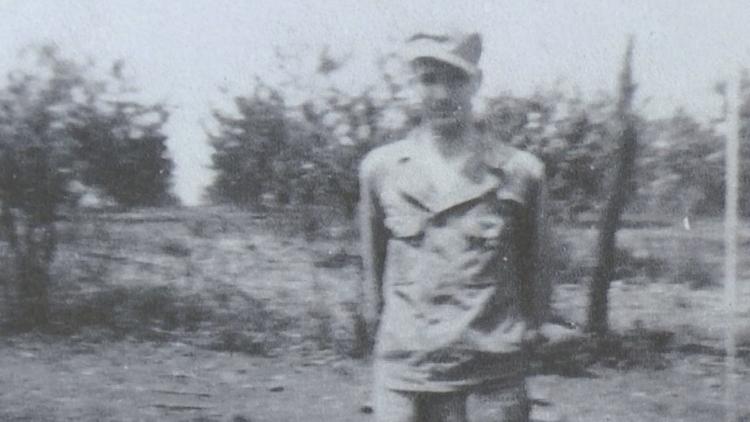 Because of the injury, Duncan's captain made him a radio operator. He and the 11th Armored Division then went to Europe to face the Nazis.
Duncan recalled when they arrived in Belgium for the Battle of the Bulge — Hitler's last major offensive on the western front: "They had Bastogne surrounded, and they were circling it with tanks. They couldn't get out, so we stopped the circling and drove them off."
Although they succeeded in pushing the Germans out, it wasn't easy.
"We had to crawl through snow. The warmest place was in a foxhole, and the snow was usually 6- to 12-inches deep," Duncan said.
And Duncan had a very close call.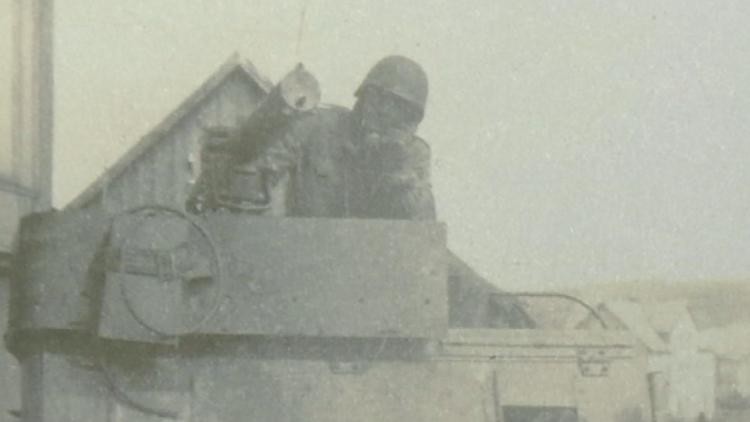 "We were on an attack with a radio on my back, and a piece of shrapnel hit the radio and knocked me to the ground on Jan. 4, 1945," he recalled. "And I woke up in an ambulance, and they said, 'Well, your radio saved your life.'"
Duncan and the 11th Armored Division later captured a German airport. Then, they liberated prisoners from concentration camps in Austria.
"We saw bodies lying outside the camp. We went into the gas chambers. There's still bodies in the gas chambers," Duncan said.
Duncan received the Paducah/McCracken County Distinguished Veterans award last year in honor of his service.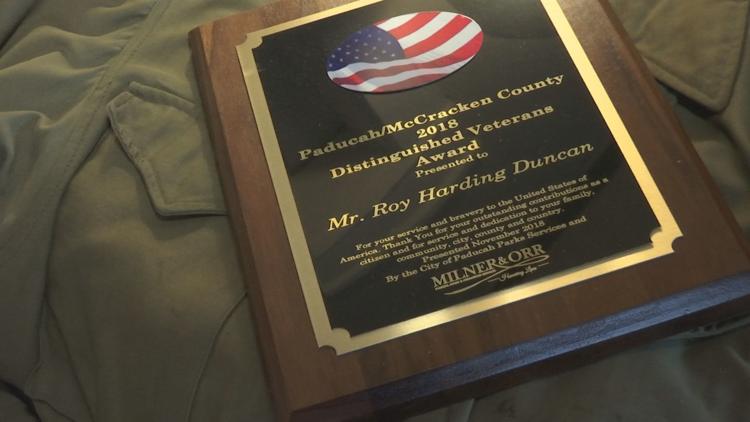 "There are lot other soldiers that have seen as much service as I did. I was just honored to get it," he said.
Duncan will be honored again this year when he takes part in the Veterans Day parade. It will begin at 11 a.m. at Dolly McNutt Plaza. The parade will continue along 6th Street — featuring various floats, military vehicles, marching bands and more — before concluding at the Paducah Expo Center, where many of the veterans ceremonies and the evening concert will also take place.
Duncan hopes this year's expanded Veterans Day celebration will be an educational experience.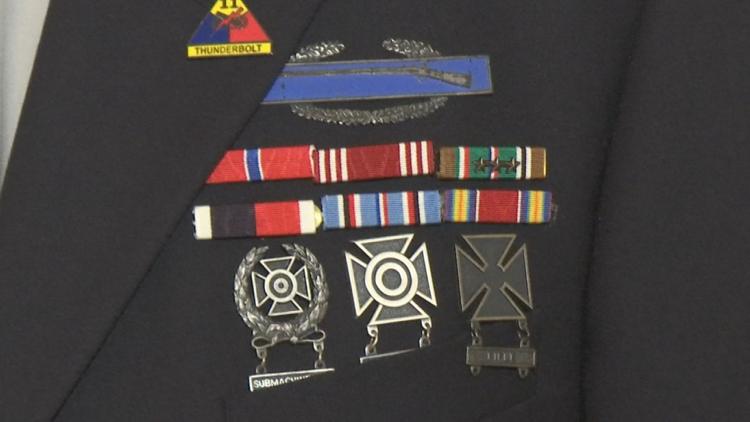 "It's important to know that freedom is not free, 'cause everybody has to make different sacrifices. We have the Army and the Navy and the Coast Guard. They are protecting us. They are on the job all the time. Even the police force, all the law enforcement, they are protecting our nation. So, it's important for them to know that they are being protected, day and night," he said.
Here's the schedule of events for the expanded Veterans Day Celebration on Nov. 11. A sunrise service will be held at the riverfront at 6:30 a.m., followed by breakfast and awards ceremony at the expo center. The Veterans Day parade will start at 11 a.m., and the American Hero Concert will begin at 6 p.m. at the expo center.