PADUCAH — A World War II veteran, sports fan and a very involved member of the Paducah community has died at the age of 96. 
Charles Turok passed away April 1. He's survived by his five children, 10 grandchildren and 14 great-grandchildren.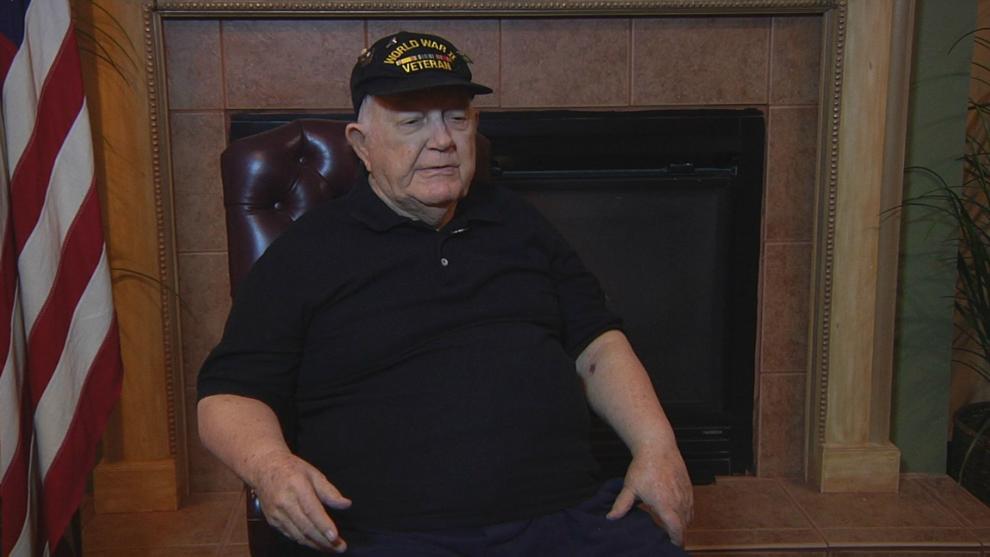 In 2017, we profiled Turok's service in World War II. Tuesday, we revisited that story to honor his life as a member of the greatest generation.
Turok was one of the millions of Americans who served in WWII. 
Drafted in 1943, the 18 year-old was ready to fight for his country behind enemy lines in France and Germany. Special gear allowed him to pass the messages on to commanders.
"We had a little decoding device that we put in there, and we'd type the coded messages in and it'd come out clear," he recalled in his interview with Local 6. 
The work happened in what's called a half-track, a modified vehicle that allows military personnel to travel over tough terrain, like a tank, but with the ease of a car. It certainly was a tight fit for four people, which included Turok, a gunman and two radio operators.
Every order carried important information. "They would be classified confidential, secret, top secret — the messages," he said. 
A secret message considered "eyes only" for general Dwight D. Eisenhower. Turok had trouble getting past the general's famous personal secretary, Capt. Kay Summersby
"I saluted her, and she said 'What's your business?'" Turok recalled. "And I said 'I have an eyes-only message for General Eisenhower.' She said 'I'll take it." I said, 'No ma'am, this is just for personal for General Eisenhower. She said 'I'll take it, sergeant!' and when she said that, you know, major sergeant said that, what's a sergeant going to do? I handed it over to her."
Charles Turok: a master of messages who helped win the war.
"We have a lot of freedom. We have a darn good life, and I think the military has helped produce that," Turok said. 
After earning his masters, his interests in math, physics and chemistry led him to work for 38 years in Paducah at Union Carbide's gaseous diffusion plant. He was very involved in coaching baseball, Boy Scouts and served on Paducah's Human Rights Commission.
Funeral services are set for 5 p.m. on Wednesday, April 7 at Grace Episcopal Church in Paducah. The burial will follow at Grace Episcopal Memorial Garden. Hughes Funeral Home of Paducah is handling arrangements.