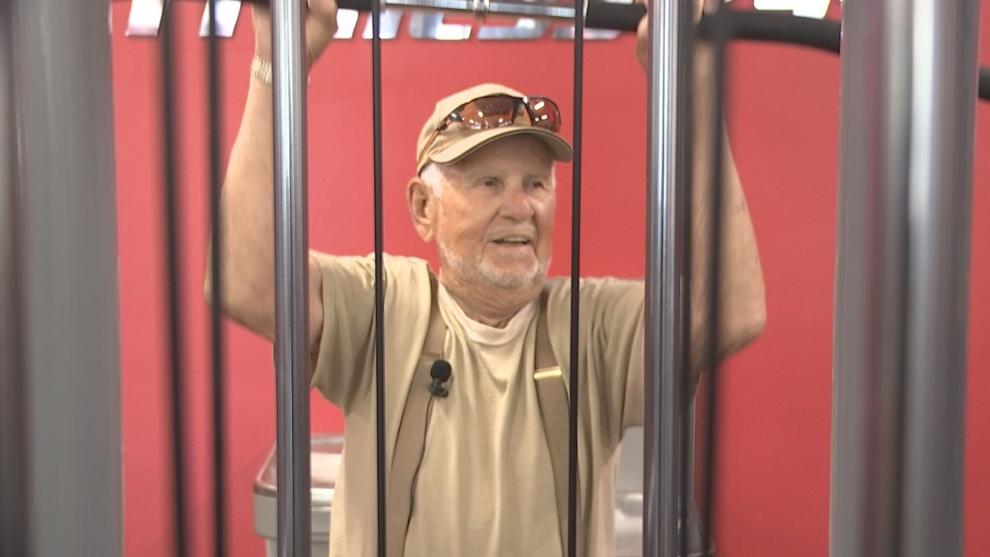 CALVERT CITY, KY — In a few short weeks, 10 World War II veterans will take to the skies in a B-25 Mitchell Bomber. Honor Flight Bluegrass and the Kentucky Veterans Program Trust Fund are making it possible. Thomas "Sprout" Davis of Calvert City is one of those veterans.
Sprout served in the Navy. He was a machinist 3rd class aboard the USS Stoddard. He's no ordinary veteran, and he has a strong sense of service and sacrifice.
With each lift at the gym, Sprout is helping keep the years off.
"It's just a matter of habit," Sprout said of his workouts. "And I try to do something every day."
"When people see my muscles it's liable to scare them to death," Sprout jokingly said while working out.
This 98 year old is convinced exercise is doing him serious good.
"I'm sure that's why that I'm walking instead of in a wheel chair," he said.
He's one of 10 WWII veterans who will soon ride on a B-25 Mitchell Bomber. It's a plane that takes these men back in time.
"I was drafted, but I went a month early because I went with my friends, hopefully to all stay together," Sprout explained of enlisting during the war. "Somebody nudges me and says 'They're putting you in the Navy.'"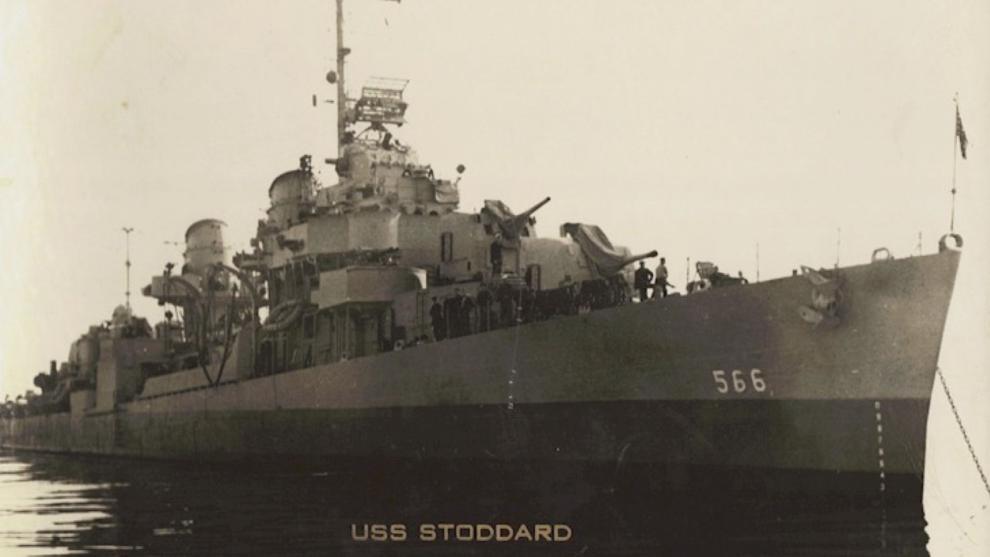 Sprout would serve aboard the USS Stoddard.
"It was a good ship," he said. "I was in the engine room on the Stoddard, number one engine room."
While the engine room is where he spent much of his time, Sprout saw plenty, including the harsh beauty of the Aleutian Islands in the North Pacific.
"I walked out on deck, and there was icebergs just as far as you could see," he explained. "Enormous, some of them enormous, some of them, we were barely moving."
They also experienced typhoons.
"Waves were 80 to 85 feet high," he said. "I thought we was gonna' turn over nicely. We was all laying down in the engine room holding the floor grates. That's how bad it was."
All of it, while the war raged on.
He saw quite a bit of action, and that was the idea.  
"Well, all I wanted to," he said.
"'Course, I saw lots of suicide planes," Sprout added. "You could tell they sent them one way because a lot of times, we had so much fire power that they'd just dive in the water if they couldn't get in."
The threat of death was very real. Over Okinawa, there was one sight he'll never forget.
"The prettiest thing I ever saw was a man getting killed," Sprout said. "We was in the bay, and there was one [Japanese] plane that made it through over land. Well, this is in the night, you know, and all them spotlights went up and caught that plane, and of course he was doing everything trying to get out. And then all that tracer bullets going up, flying up, and all of a sudden just this little explosion."
Sprout knows now the real danger he was in those three years he was away.
"Think about it, that's a young man's game, you see. You think everybody else is gonna' have trouble but you, and you don't worry about it that much," Sprout said. "If you was 10, 15, 20 years older, well it would scare you to death."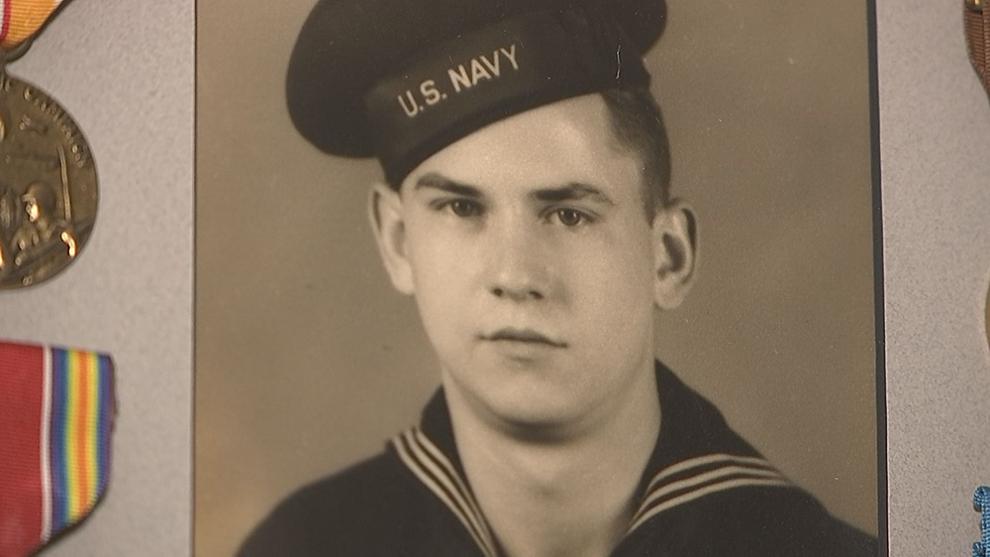 "I was on the ship 110,000 miles. The longest we was at sea without land was 72 days," he recalled.
Today back at the gym, he works hard to stay feeling good. Also strong, like his pride in his service and sacrifice.
"I'm glad I made it, and I'm glad, I'm proud I was in it," Sprout said.
The B-25 Mitchell Bomber returns to Paducah's Barkley Regional Airport's Midwest Aviation on July 15, and 10 WWII veterans are going to fly in it for free. The first flight takes place at 2 p.m., the second at 4 p.m. The public is invited to watch the plane take off and land, and there will be a free viewing of the plane for the public from 5 p.m. to 7 p.m.