It's looking like a very wet start to the month of March. We are tracking the potential for another round of heavy rain early next week.  While it is still a bit too soon to get specific with exact amounts and placement of heavy rain, there are consistent signals among forecast models showing anywhere from 2-6" of rain in or near our area from Monday through Wednesday next week.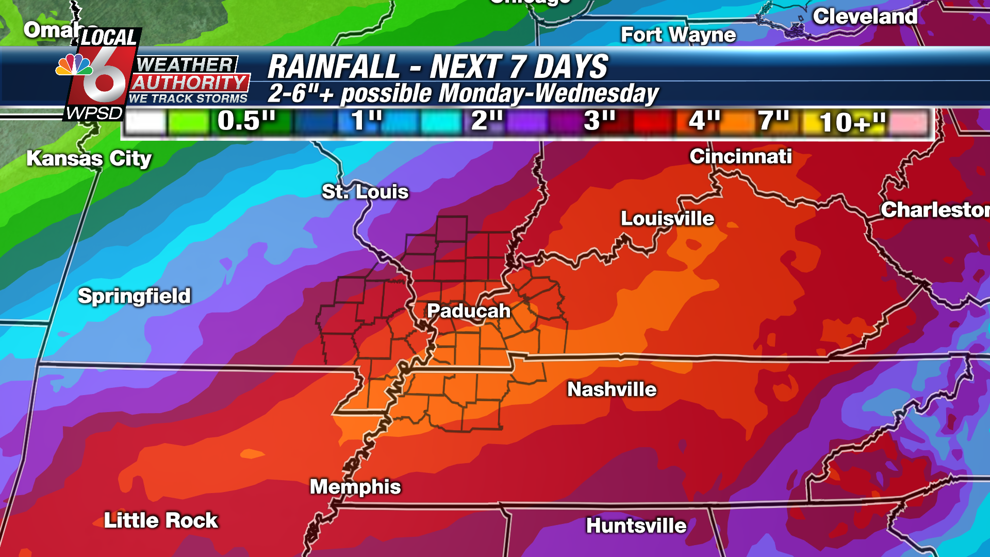 The main factor we'll be keeping an eye on over the next few days is where the heaviest rain will fall. There are currently two slightly different ideas among forecast models. The European model places the core of the heaviest rain almost directly on top of the Local 6 area. Meanwhile, the American model hints at the heaviest rain falling a bit farther south.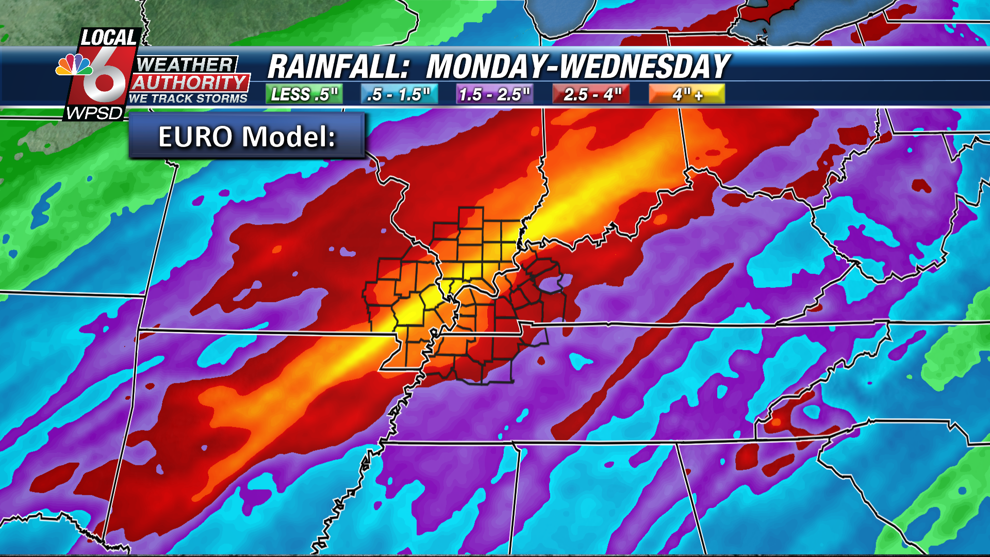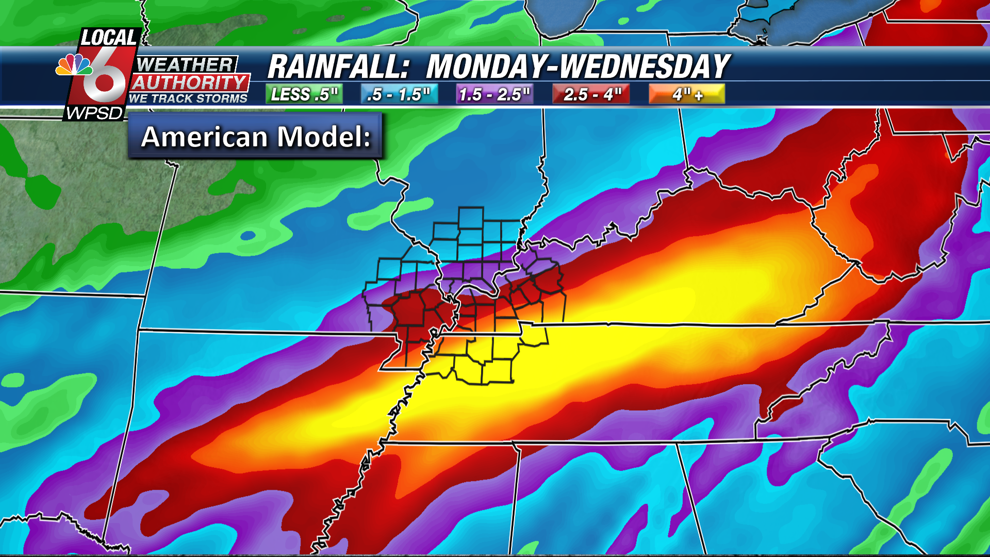 Ultimately, either scenario will bring the potential for flooding issues in our area.  Our ground is saturated, and even though river levels are dropping, they are still running high. Given these conditions, it will not take much rain to cause rapids rises along creeks and streams, along with flooding of roads and lower-lying areas. By later next week, this would likely result in another climb above flood stage for our rivers. 
As of this writing, it appears that the rain could come in two or three rounds. An initial, lighter round of rain would begin by Monday morning. One or two heavier rounds of rain would follow on Tuesday on into Wednesday morning. 
This forecast will be adjusted and fine-tuned over the next few days, so be sure to stay with The Weather Authority for more updates.