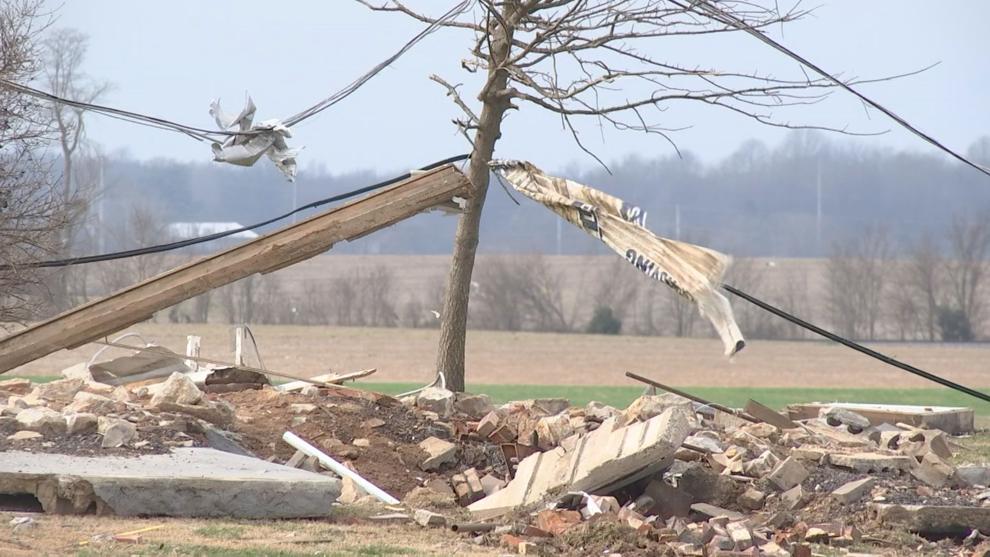 PRINCETON, KY — Local 6 got a closeup look at the storm damage on the University of Kentucky Research and Education Center on Monday.
The facilities were absolutely devastated. Director Carrie Knott said they lost 49 of 58 building on the 1,500-acre property and about two years of work.
"I would've thought initially that I would be over the shock," said Knott. "I think I am still in shock. Every time I drive in I think it can't look worse and then it does."
Knott said the farm is a special place, and she can't help but get emotional.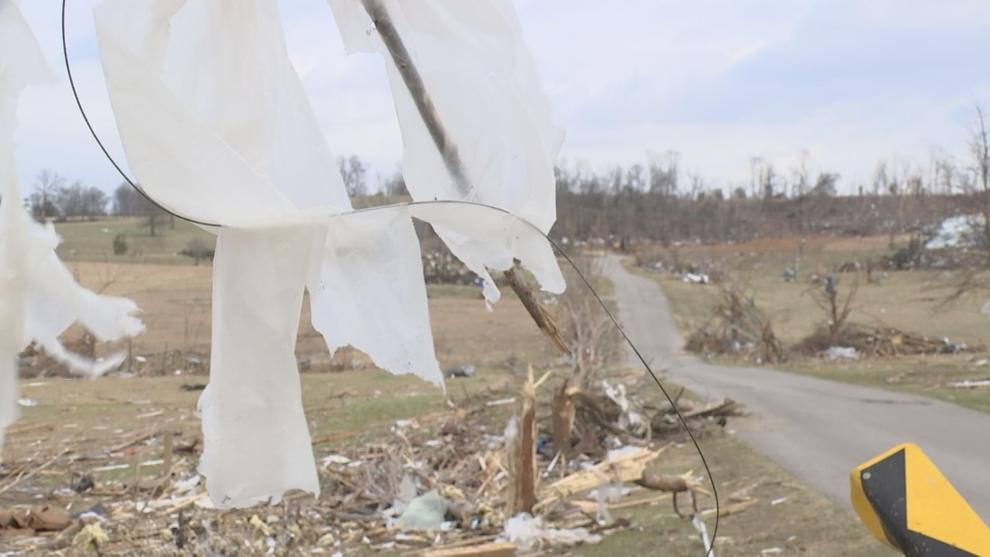 "I say it looks worse when it's cloudy, and then it looks worse on a sunny day, and then I say it will look worse when the buildings are gone because then it will just be a memory," said Knott.
She says on a normal day they would be doing educational talks and research to support farmers.
But the days haven't been normal since the tornado on Dec. 10. Now, they are picking up the pieces.
"What we do is we try to understand the challenges that a farmer is facing," she said. "We do research that helps keep farming economical, to make sure Kentucky agriculture is more sustainable."  
She said the mission to bring a place to educate Kentucky farmers still stands, even if the buildings do not.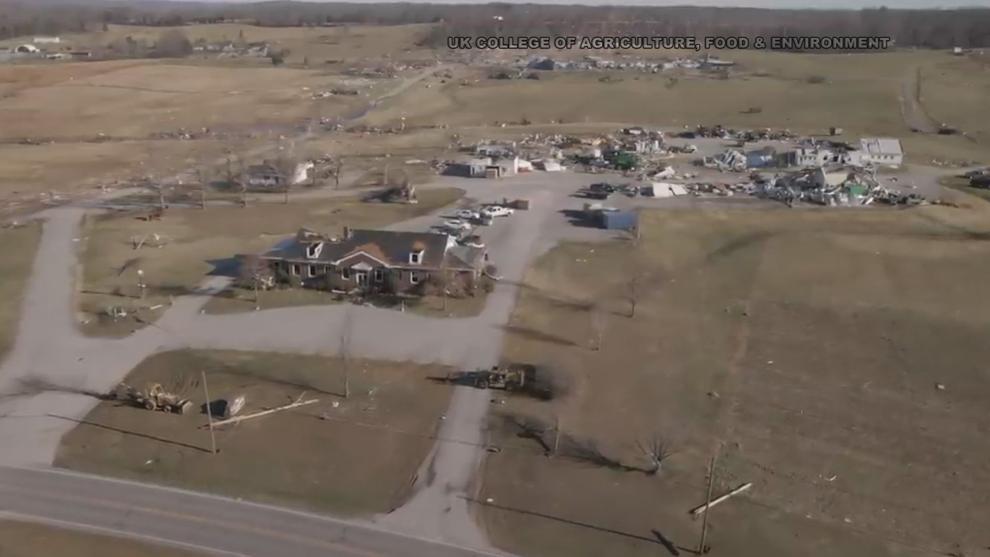 "We should see so much behind me," she says. "We should see behind me multiple equipment sheds. Multiple historic barns."
Among the buildings lost were a research facility recently renovated and homes were two students who lived on-site were staying. They survived, riding out the storm in the basements.
"I think we are all still in shock," said Knott.
Three people were inside one of the large buildings when the tornado tore through just after 10 pm. They got into the safe area, but those rooms actually imploded, Knott says. They escaped with minor injuries.
"We are so thankful that this didn't happen during normal business hours, because we fear so much more would have been lost," said Knott.
Knott said they were just starting to plan for the 100-year celebration in 2026. She knows that will look a lot different now. But, she said she is thankful. She said it was the farmers that pushed for a research facility a century ago, and Kentucky farmers are supporting her now.
"There's just no words," she said. "We will rebuild."
She said they are looking at the bright side, asking how they can make what they had better. As for how and when that will happen, she said it's too soon to tell.
Meantime, some details of the upcoming semester are still up in the air, but they are working out the details for students and staff.