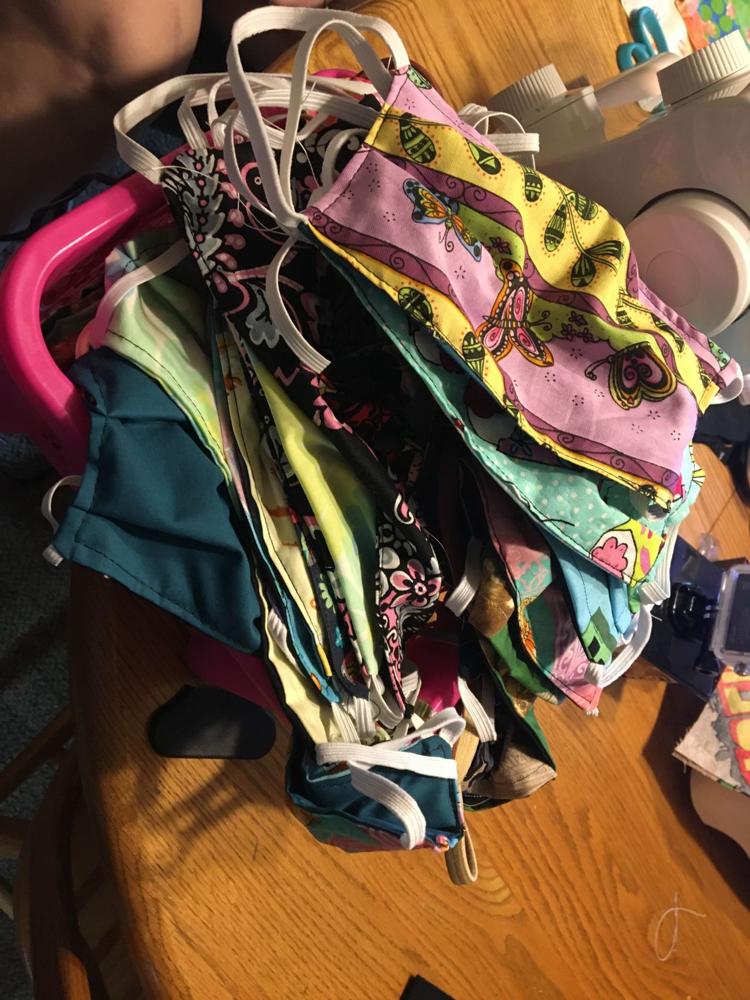 When times are scary, Mr. Rogers says look for the helpers. If you can't find them, listen for the buzz of a sewing machine.
"We were always taught to have a service heart. If you can help any way, you help," said Brittany Crick.
While Crick's workplace is closed, her hands stay busy. "It is therapeutic to me, surprisingly. I love it," she said.
She and her mom, Tammy Braden, are making masks for health care workers for free. Her mom taught her how to sew as a kid.
"It makes you feel like through this scary time you are able to do something to help somebody," said Braden. It's scary because she's a small business owner. Braden owns Ohio Valley Candles, but this week her business is in her kitchen making masks for those who need them.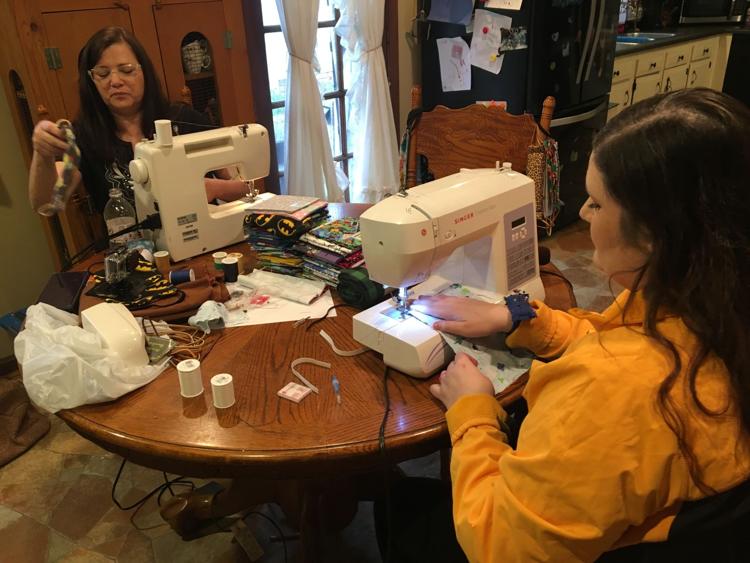 "With the two of us working, we can really knock it out," Crick said. She said it takes her about 15 minutes to make a mask. They've made about 60 in the past four days and have had close friends who work at local hospitals and pharmacies pick most of them up.
They are only charging a few dollars for people not in the medical field. The money is used to buy more supplies to make masks for health care workers. You can find their masks here.
Per CDC regulations, you have to use 100 percent cotton. You can also find instructions and a pattern here.
Across the river in Kentucky, WKCTC welding student Lloyd Kelsey III is using his hands for a different craft.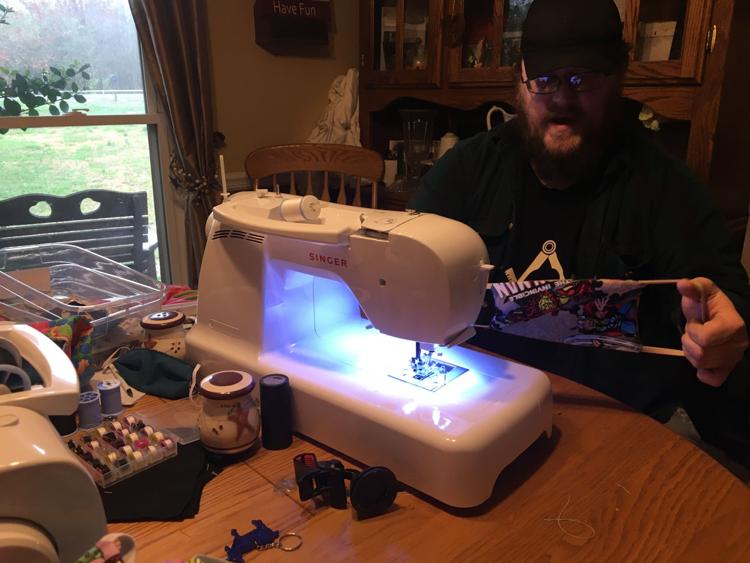 "When it comes to stuff like this, you really aren't looking for perfection. You are looking for protection," he said. "I want to challenge other people. We can't do this alone, so while we are all sitting at home alone, let's do something to help reach out."
He's doing the 50 mask challenge. Today, he finished mask number 51. You can find his challenge and mask availability here.
He's giving all of his away for free. His fiance has made about 70. 
It's a small gesture to make people feel secure in uncertain times.