The partnership between local TV meteorologists, emergency management, and National Weather Service Office is a vital one. We are blessed here in the Local 6 area to have a great working relationship with all three together. That was most evident recently the night of, and days following the deadly December 10th, 2021 tornadoes across west Kentucky.
While some of you may know, others may not. Your local NWS office plays a pivotal role in the daily dissemination, development, and refinement of forecast data and severe weather warnings.
A very important piece of our local office, the National Weather Service in Paducah, is retiring today.
For over 34 years Pat Spoden has contributed to the greater good of atmospheric science, the Paducah area community, furthering the National Weather Service, and developing new forecasting methods used far and wide beyond just west Kentucky.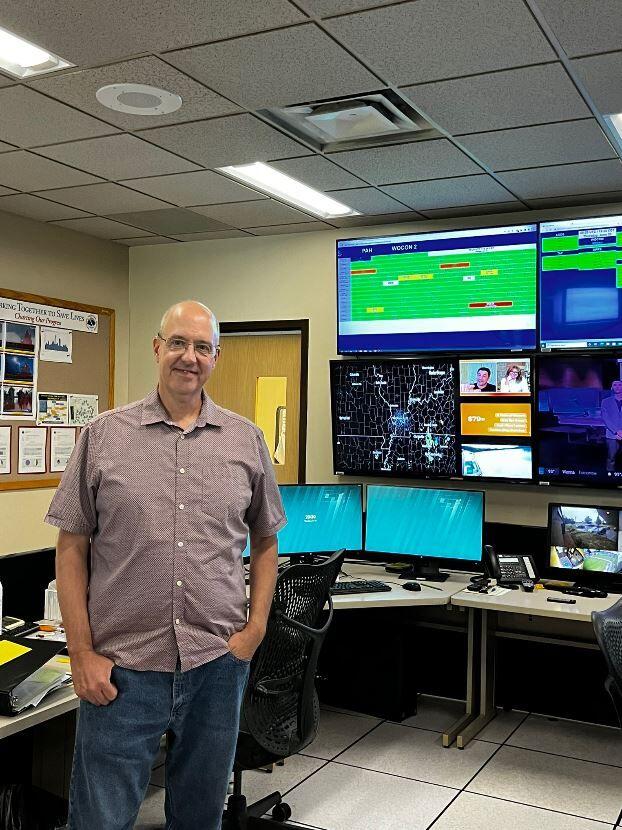 After graduating from Northern Illinois University in 1986, Pat worked in the private sector for almost a year. In 1987, he joined the NWS at Evansville, IN. As an Intern, he was able to work several famous events, including the June 2, 1990 tornado outbreak. In 1991, Pat was chosen to be an instructor at the (OTB) Operations Training Branch (now WDTD). At that time, OTB was training the NWS on how to use the "new" Doppler Radar. During peak training, in 1993-mid 1994, 72 students a month were going to Norman, OK for a 3-4 week course. During his time there, Pat was involved in training over 700 students.
In 1994, Pat was selected to be the first SOO (science and information office) at WFO (weather forecast office) Paducah, KY. Here he assisted with the spin-up of a new office. He liked the area so much that he stayed for a long time!
He has mentored people both formally and informally to help them become SOOs. Pat was lead author on one published paper on Spectrum Width, author and co-author on several preprints on severe weather, and numerous talks/posters at NWA (National Weather Association) and AMS (American Meteorological Society) workshops. 
Recent highlights include helping to develop and deploy the RMA (Remote Mesoscale Analyst) in the Central Region.
Pat plans on moving south to be with his wife and grandkids in retirement.
Pat now joins a list of other great NWS Paducah forecasters to retire, including Greg Meffert and Rick Shanklin. Shanklin being the only meteorologist to have ever worked at all three NWS offices in Kentucky