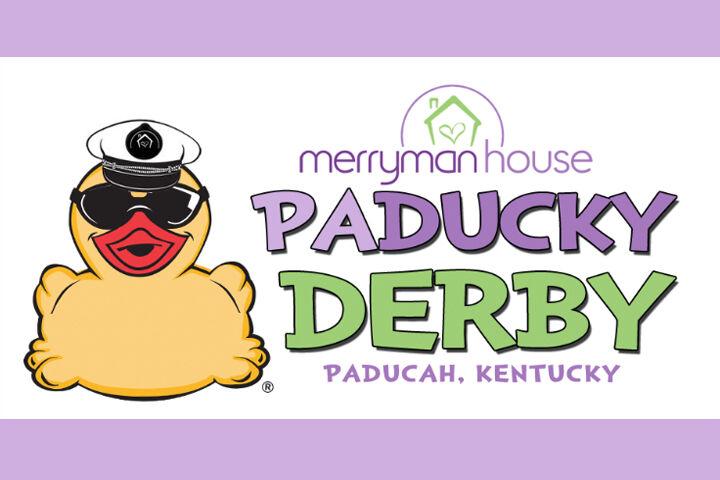 PADUCAH — The 8th annual PaDucky Derby fundraiser has officially kicked-off, and the grand-prize for this year's winner is $2,500. 
When someone adopts a duck, the bottom of the duck is tagged with a randomized number specific to that person. On race day, all of the ducks are launched into the water, and the first one to cross the finish line wins the grand prize.
Participants can adopt a single duck for $5, a "Quack Pack" of 6 ducks for $25, and a "Flock" of 12 ducks for $50. All proceeds from duck sales go to the Merryman House, a Paducah non-profit that offers residential and outreach services for victims of intimate partner abuse and their families. According to their website, the Merryman House has been serving Paducah for nearly 40 years. They describe their mission in more detail, saying:
"It has been our mission, purpose, and passion to answer the calls for help, assist victims to find refuge from the risk of death and serious physical injury, provide food and shelter, support them in court, and help them become financially stable and visibly strong." 
The lucky duck that comes in first-place wins $2,500, second place gets $1,000, and third place gets $500. The Merryman House says you don't have to be present at the race to win, but they do hope participants join in on the festivities. You must be at least 18 years old to adopt a duck. After the big race, all of the ducks will fly off to a different race somewhere in the United States. 
To adopt a duck or learn more about the PaDucky Derby,
click here.
If you would rather purchase a duck in-person, the Merryman House says in-person options will be coming soon. You can keep up with the latest PaDucky Derby information on their
Facebook page.